You don't have to be mad to be a hurling goalkeeper, but it certainly helps.
That is the oft-held view of those who stand between the sticks in the small ball code, and Brendan Cummins is inclined to agree.
The Tipperary great was a guest on this week's RTÉ GAA Podcast and while he believes the role of the goalkeeper has evolved, you still require that wild streak.
"You need to have an unbelievable self-confident player, bordering on cocky, arrogant, crazy," said Cummins, who was voted as the best hurling All-Star goalkeeper of The Sunday Game era.
"You're on your own, with your own thoughts, for a lot of the time. The average player out the pitch only touches the ball around six or seven times a game. In goal, barring puckouts you might have only two or three key moments where you're needed by the group.
"You have to be comfortable in your own head. That's the key for any goalie. Some of them were external, like Davy Fitzgerald, where they roared at everyone. Damien Fitzhenry and myself were both of a style where we looked more calm, but like a swan under the water, the legs are going mad.
"Any goalie I have dealt with, the good ones especially, there is something quirky about them alright."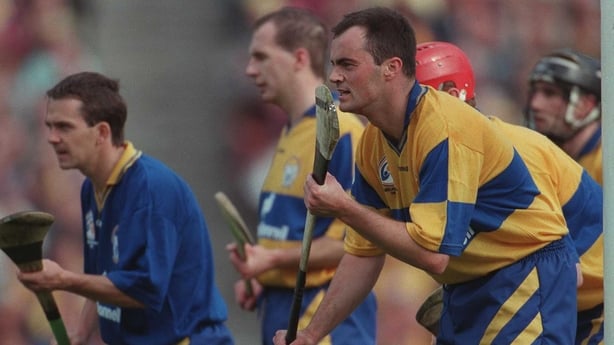 Anthony Daly spent many years playing in a Clare defence that was marshalled by Fitzgerald. He says there a "freakish" element to being a goalkeeper and the role requires a selfish approach that he began to fully appreciate after moving into management.
"Of the ones I played with, nearly all of them were fruitcakes!" said Daly. "And they needed to be. I played corner-back early on in my career and Fitzy might save my bacon, but there was no-one to save his.
"I remember coming to Dublin and my two goalkeepers were Gary Maguire and Alan Nolan. At the beginning the work ethos for training, specifically for keepers, wasn't near high enough.
"I used to bring Christy O'Connor up in the car with me to get them working. I could hear him barking down the other end. They'd have three-quarters of an hour of goalkeeper training and then join in with the main session.
"After two or three months they had bought in completely."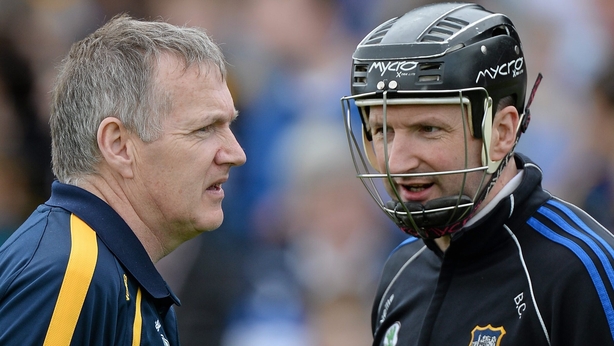 At the beginning of Cummins' career, the only one-on-one goalkeeping sessions he received was when he stayed behind with his father after training.
Now a keeper walks into an inter-county set-up and immediately looks for the goalkeeping coach.
"In my last year in 2013 I had a good chat with Eamon O'Shea," said Cummins. "I wanted to see if I could get Christy (O'Connor) in to coach me because the role was evolving and developing.
"The big change was the relationship between the goalie and the receiver of the ball. Eamon was the one who lit that up, got that communication going.
"There was always a disconnect, weird as it was, where I lamped it down the pitch a 50-50 ball and it was a case of 'get on the breaks lads' and hope for the best.
"Eamon drew boxes on the pitch and there were four places in particular where I hit the ball. I had to learn to hit it into that box, which eventually was about five yards square, and he told the forwards to run into those areas.
"I wasn't aware of what he was doing with the forwards. I was just aware of my role, to put into the box and then someone went and got it.
"The role of the goalkeeper is evolving. The stats guys are saying how many puck-outs have been retained.
"If you're in competition against another goalie you want your stats to be high. You're driving that conversation with the forwards because you need at least 60% puck-out success.
"I'm old fashioned. I still think the goalkeeper's primary role is to stop the ball, because a goal is hurling nowadays is probably worth five points.
"But the X-factor now is whether you can put the ball on a sixpence, and certainly they all can."
Listen to the RTÉ GAA Podcast at Apple Podcasts, Spotify, or wherever you get your podcasts.