Much has been said about the uncertain times we are now in as we grapple with the coronavirus, a situation that Conor Whelan knows only too well in his role as a schoolteacher and as a member of the Galway senior hurling squad.
Whelan teaches in Coláiste Mhuire in Ballygar, a job that he must do remotely, guiding his students via Microsoft Teams.
He last played for the Maroon and White on the 8 March - a day when he netted two second-half goals that paved the way for victory over Tipperary. A Division 1 quarter-final date with Wexford beckoned, but then on 12 March came the news that schools would close and all GAA activities would be suspended.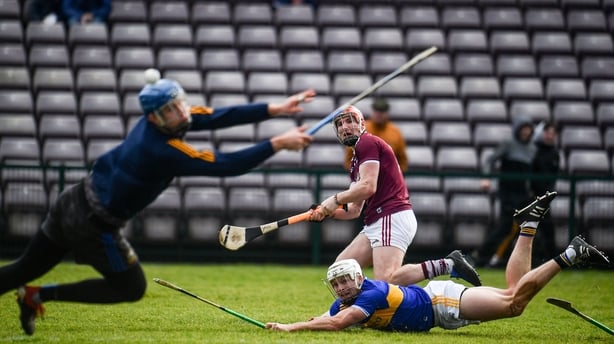 "We're training away on our own and I'm teaching online, doing the best we can in the current circumstances," was Whelan's summation of what life is now life when he spoke to 2fm's Game On.
With state exams, as things stand set for early June, Whelan shares the view that it is an anxious time for students, but adds that they must use this time well and so be focused for when the exams will happen.
"From a teaching perspective, you would have massive empathy for all those who hopefully will get to do exams this summer," he said.
"There is a massive sense of unknown - and with that comes a lot of uncertainty and ultimately anxiety. If you could put yourself in their shoes you would realise the pressure that comes with that. They all had got full marks in their orals and that was a massive boost, but they still have to sit written exams and they are trying to prepare as best they can.
"They have no access to classroom-based teaching which is essential, so it's important then that teachers advise them on which material to cover and how long they should spend covering it.
"I don't have any exam classes myself so I don't have the stress of that. I do have fifth years and it's important to try and prepare them for next year."
As the 2017 All-Ireland winner waits for a resumption of inter-county action, he was at pains to point out the importance of keeping up a routine in a somewhat restricted environment.
"I get up at 8.15am everyday and I plan out my teaching programme and the level of training I will do for that day," he added.
"I don't want the students freeloading, just doing a bit of this and a bit of that, but not getting any content covered.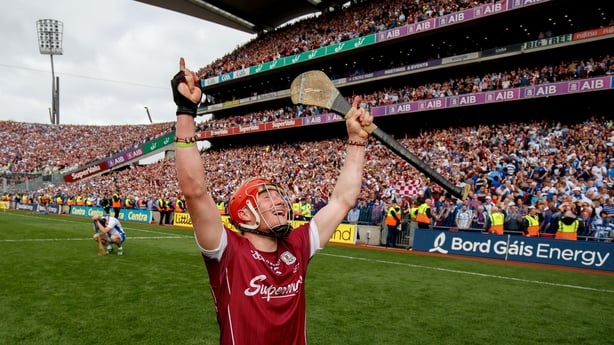 "That said, it is also important to take some time out, go for a jog, get exercise, to keep that lifestyle balance, to keep it contact over the phone, WhatsApp, text message and so on. It's important that you can unload, sort of speak, with your friends.
"And it's the very same with all the Galway lads. We are on the same page - we stay in contact every day - to ensure that we can bring each other along."
With Galway finding their groove before action was brought to a halt, Whelan is hopeful the squad will have time collectively to get fine-tuned for whenever the green light is given to resume.
"We went out of the championship on the 15 June last year, so we had a long to wait before we get going again. We started slowly but then we upped it.
"For now, we must following the guidelines from the HSE in terms of social distancing. We are all confined to our own areas and we must do our bit to bring this pandemic to an end. There will be a championship at some stage. We have a training programme and we are told to follow it.
"It's a tough time for sure, but we all must look must make sure to look after our mental and physical health."