With the Irish public being urged to maintain social distancing and self-isolate if required, we are increasingly looking for movies to watch, books to read and rooms to clean.
RTÉ Sport is speaking to our sports stars and asking how they're using their time and tweaking their training routines to stay fit and healthy.
Today, it's the turn of All-Star nominated Carlow footballer Paul Broderick.
---
What's the first thing you do in the morning?
Sometimes it's early afternoon these days but I make a good breakfast/brunch. Rashers, poached eggs, pesto and onion on some nice bread.
What's your favourite exercise?
Running. Anything from sprints to 5k.
Is there one particular skill you practice every day?
I kick a ball off a wall somewhere at home every day. Mostly for enjoyment but it keeps the eye in too. If it's not the big ball, I'd be chipping a golf ball into a bucket.
Netflix and chill or a nice evening jog?
I'm a fan of both but I enjoy the Netflix much more when I know I've earned it. 
Name one book you want to read.
I recently read Atomic Habits by James Clear. Would recommend. Ulysses has always been on the list. 
On a scale of 1 to 10, how good are your DIY skills?
Optimistically, I'd say a 3.
Do you have a favourite pre-training meal to help you through a tough session?
Brown pasta, salmon, pesto, lime and a sprinkle of Parmesan.
Name one movie you want to watch. 
LA Confidential.
What's the best way to stave off boredom?
FIFA, GTA V or long walks with the dogs. 
---
CHECK OUT MORE SPORTS PEOPLES' TIPS ON SOCIAL DISTANCING
Have you any tips for training at home?
Plan it out beforehand, stick to it and keep a log, e.g.: total weight lifted or total distance covered. It's rewarding to look back on.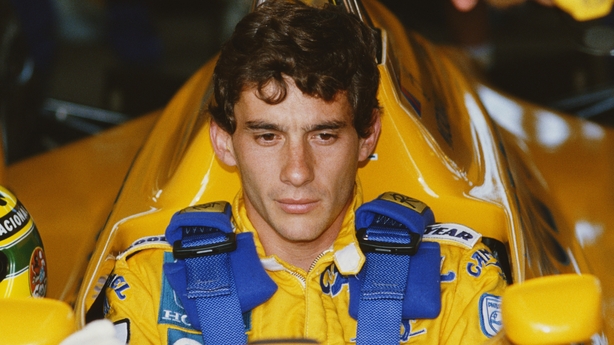 Name one documentary you want to see.
I'll watch anything from Louis Theroux or the 30 for 30s (ESPN sports series). But Senna is top of the list. 
Have you discovered any new music or podcasts?
Chasing Scratch (golf podcast).
Is there one piece of housework you can no longer avoid?
Tidying the bedroom.
Favourite room of the house to spend time in?
Sitting Room.