With the Irish public being urged to maintain social distancing and self-isolate if required, we are increasingly looking for movies to watch, books to read and rooms to clean.
RTÉ Sport is speaking to our sports stars and asking how they're using their time and tweaking their training routines to stay fit and healthy.
Today, it's the turn of Cork All-Ireland winner and Internatio nal rules star Ciaran Sheehan.
---
What's the first thing you do in the morning?
I currently live near the beach and have very recently started going for an early morning dip, which sets me up nicely for the day. Back home then for the porridge!
What's your favourite exercise?
Circuit training is a personal favourite. When it comes to any one exercise, I'd have to go with close grip push-ups.
Is there one particular skill you practice every day?
I don't think there is one particular skill, but I do like to keep it simple and work on my weaker side when I have been doing my skills sessions at home. In the last couple of weeks, for example, I am a left-footer on Monday but I am a right-footer on Tuesday and work it every second day.
Netflix and chill or a nice evening jog?
A mix of both I think, depending on what frame of mind I'm in. I do enjoy a good Netflix binge.
Name one book you want to read.
I am a few pages into Unlimited Power by Anthony Robbins, I have heard good things so I am looking forward to giving that a read.
On a scale on 1 to 10, how good are your DIY skills?
A solid 5 I would say. I just assembled a desk for my wife last week for working at home, but without the instructions I would have been in a bit of trouble.
---
CHECK OUT MORE SPORTS PEOPLE'S TIPS ON SOCIAL DISTANCING
---
Do you have a favourite pre-training meal to help you through a tough session?
I am not a huge eater pre-session, a protein shake and some yogurt/berries and nuts normally does the trick but if I needed something more substantial then pasta and chicken is a go to.
Name one movie you want to watch
The Gentlemen
What's the best way to stave off boredom?
I used to be a big culprit for just picking up my phone when I get bored but I would say try to stop yourself reaching for it. Try and go outside, if you can, for fresh air with a family member and a chat or listen to a podcast whilst going for a walk (within 2km of course), even if it is raining, wrap up and go for it.
Have you any tips for training at home?
I think now is a great opportunity to just focus on you. It's a lot easier to be disciplined when you have someone monitoring what you do. There is an opportunity to step out of your comfort zone and challenge yourself, you are monitoring you. Set yourself goals which stretch you a bit further than the norm and plan this out for over the next few weeks. Keep it simple and follow the plan.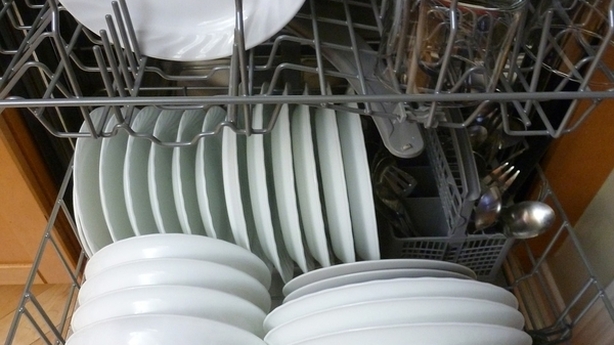 Name one documentary you want to see.
I've heard the Losers documentary on Netflix is meant to be good.
Have you discovered any new music or podcasts?
How I Built This with Guy Raz podcast, really enjoying that one at the moment.
Is there one piece of housework you can no longer avoid?
Emptying the dishwasher is a tough one to avoid.
Favourite room of the house to spend time in?
Probably the kitchen, good food and good chats are had there.