With the Irish public being urged to maintain social distancing and self-isolate if required, we are increasingly looking for movies to watch, books to read and rooms to clean.
RTÉ Sport is speaking to our sports stars and asking how they're using their time and tweaking their training routines to stay fit and healthy.
Today, it's the turn of Monaghan footballer and three-time All-Star Conor McManus.
What's the first thing you do in the morning?
Get porridge or Daniel Davey's pancakes into me!
What's your favourite exercise?
Going for a run, outside and clears the mind!
Is there one particular skill you practice every day?
Not one particular skill as such, but you would always just have the ball in your hand when you're outside.
I do enjoy going to the field in Clontibret with a bag of footballs. But that's gone now too.
Netflix and chill or a nice evening jog?
Both!
Name one book you want to read.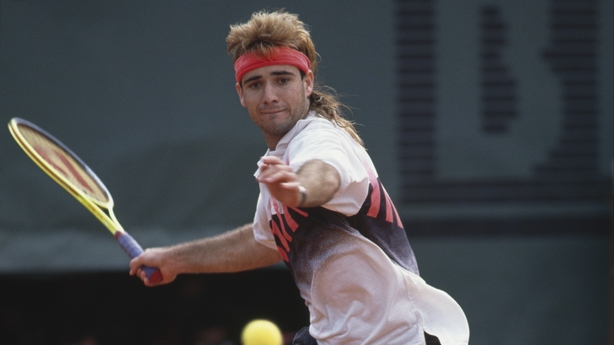 Andre Agassi's autobiography is on the hit list. Currently reading the Godfather.
On a scale on 1 to 10, how good are your DIY skills?
Oh 10!
Have you a favourite pre-training meal to help you through a tough session?
The pancakes are a real go-to for me. 
Name one movie you want to watch.
The Irishman. Not got around to it yet but I'm going to have plenty of time for it now.
What's the best way to stave off boredom?
I have eight-week-old black Labrador pups at the house right now, they keep you occupied!
Have you any tips for training at home?
Set out a plan for the week and stick to it.
Name one documentary you want to see.
None in particular, watching a few of the 30 for 30 documentaries on ESPN at the minute.
Have you discovered any new music or podcasts?
Keep it simple, Bruce Springsteen and Luke Kelly.
Is there one piece of housework you can no longer avoid?
Cleaning up after these pups!
Favourite room of the house to spend time in?
Living room in front of the fire.