No sport was spared from the bombshell that was the Covid-19 pandemic, but the AFL lasted longest in its holdout, finally succumbing last weekend to suspend the season after only one round of games.
Some 35 Irish players across the men's and women's programme play in Australia. Sport itself may well be relegated to a trivial standing in times like these but it has significance for its participants: livelihoods, mental health and wellbeing have all been put under strain.
A man in the eye of this storm is former Cavan footballer Nicholas Walsh. In his role as mental health program manager for the AFL Coaches Association, he is painfully aware of the impact recent measures will have on his fellow countrymen.
"It'll really hurt the younger Irish lads," he says with a sigh. "You hear talk now about players taking a 75-80% pay cut. For the young players who are on about $80,000, taking 80% of that is a lot of money. The question will arise now, can they come back and survive on minimal figures?"
Walsh's previous role was with GWS Giants as a defence coach. He joined the Sydney outfit shortly after they were founded in 2012 and moved across roles, including strength and conditioning coach to player development manager. Then the AFL Coaches Association aligned with Zurich Insurance and were allocated a grant for a new position.
The Cavan man was identified as the man for the job. As such, the stark lack of a framework to follow during the current pandemic is nothing new. He has navigated the last nine years without any designated structure. Now his main concern is moving the programme online and connecting with those affected.
"We run a programme called Tackle Your Feelings. It is for community coaches but now we have it open to any coaches that want to use it. There is a similar programme in Ireland as well, the Irish Rugby Players Association run it.
"All the coaches have been let go. The only person being kept at the moment is each club's head coach as part of a skeleton staff. Coaches, physios, high performance staff, everyone has been stood down.
"All we can do is provide content to people to keep a positive, upbeat tempo during this moment in time. If our programme can reach coaches in the AFL community and help there, it is doing a good thing."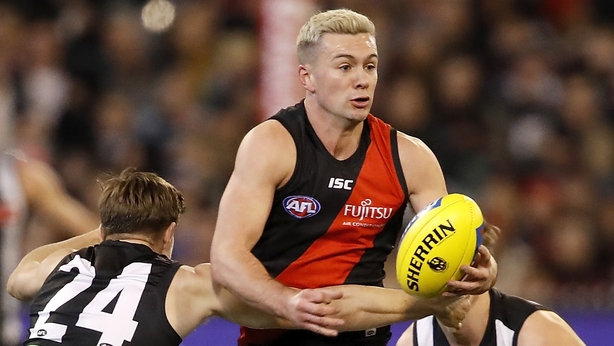 Between the season disruption and flight upheaval, the prospect of prospective recruits travelling over for trials this year is remote. But that only scratches the surface. The impact this will have on the Ireland-to-Australian Rules pathway over the next few years will be significant.
Signing a player from Ireland was an attractive option for clubs because those recruits can sit outside of the salary cap. For those that could afford it, it was essentially a free hit. The question now is who will be able to afford it?
"Getting an Irish player is the last 10%. A lot of these AFL clubs have course business that is 90%. Once they have their house in order, they look outwards. For Irish players coming over, depending on the financial situation in clubs, we may not see that happen for the next two to three years."
Walsh's AFL affiliation began in 1999 when he was just 15. The Cavan Gaels club man was selected on the U17 Ireland International Rules team for two tours. In 2000, he applied for a grant from the Irish Australian Chamber of Commerce and was successful. As a result, the teen spent time travelling the country visiting AFL clubs as well as six weeks in a Melbourne school.
By the time he attended an AFL camp in DCU that year, the sport was second nature. Unsurprisingly, there was plenty of interest in the athletic 17-year old. Melbourne made an approach and he gratefully accepted.
So it was that Walsh became one of the few to make the trip Down Under. Another participant of the Irish experiment. When working with the Giants he saw the process from the other side of the fence. Now he knows exactly what they are looking for.
"Recruiters from Australia look at a specific profile of a player in Ireland to bring over. You can call that a hard edge or whatever. Obviously, they need talent as well but when you look at GAA, it is just the norm to work hard. When I played with Cavan, we drove from Dublin to be at training at 7.30pm in Breffni Park. You wouldn't get home until midnight or later and get up for college or work the next day. That was standard.
"Work hard. That attitude will thrive here. They are grateful too. When you take a player to Australia and tell them to sleep in because sleeping is the most important part of recovery, that Irish player laps that up. They have the feeling that they have a real opportunity now."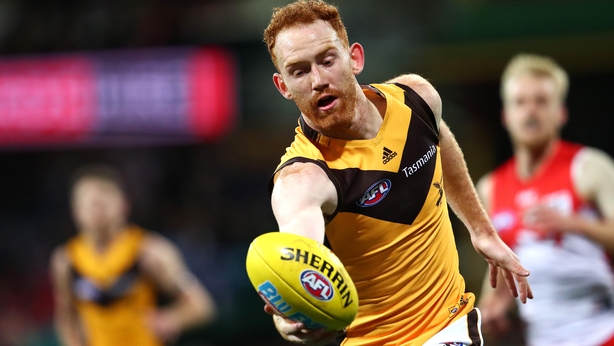 "Obviously, they look at the athlete, but they also look at their psychological makeup, their family background, what sort of person they are. In a one v one conversation, are they showing any signs of leadership? Are they quiet and shy? Are they coachable?
"The second thing is in an interview process. I know many clubs have people that are skilled in the art of questioning. The Giants for example, they have Emma Quayle involved in the recruiting team. She is a current journalist. She basically works off the art of questioning in a one-on-one setting, seeing how players respond to build a profile of assessment."
A mirage of injuries prevented Walsh from ever making his AFL breakthrough. Come 2003 he was out of contract and the call from home was deafening. Eamon Coleman was in charge of the Cavan footballers and had been in contact.
Before he returned, he had to make sure he could play. The toll of professionalism had taken left its mark on the youngster. This was an era far removed from the sports science and load management of modern-day outfits.
Thankfully, Ireland not only offered a calling, it had the solution as well.
"I had major groin issues at the end of 2003. Then I was in Adelaide when the international rules were on. I was going to be part of the squad, but I couldn't. While there I met Gerry McEntee in a lift. He is the groin surgeon from Meath. I had never met him before. He looked at me and said 'you are young Walsh. Come see me when you are in Dublin.' He assessed me there and then.
"He just said you need Gilmores Groin repair. He could feel it when I coughed. I went back to my club physios and told them this story. I got assessed and I ended up having the Gilmores Groin surgery done. That was November and I made my senior debut for Cavan in January."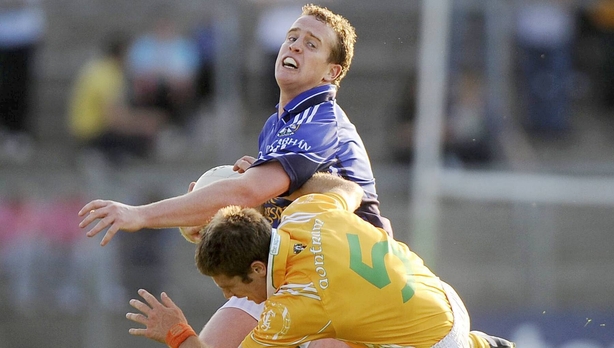 The issue of the AFL combing Gaelic games for players is an age-old one. There is less discussion about the solution. There are many strands to coaching but one of the most important ones is player welfare.
Why did over 50 players opt out of inter-county action at the start of the season, wonders Walsh? With or without AFL assistance, players will leave. A viable resolution could be found in offering them every incentive to stay.
"I remember meeting John Horan the time of the hurling competition in Sydney. He was just in office and I asked do the GAA have an issue with players coming over? He said, 'Yeah look, it is an issue.' I said I think a lot will come over in the next few years. The AFLW will open the floodgates as well. I feel the GAA should have done something but there was no solution.
"The GPA have come a long way. They don't have the same funding or resources as the AFL Players Association. There has just been so much ambiguity between the GPA and the GAA in recent years. I hope now Paul Flynn, as someone with a good relationship with the GAA, can find that good balance and look at the reasons why players are opting out.
"As I said before, you must get your 90% in order first."
It was men like Eamon Coleman at Cavan and their then consultant Bart McEnroe that stoked the devotion of coaching within Walsh. He remains eternally grateful for all the GAA gave him when he left, returned and left again. Like many before him he departed Ireland to give something to Australia's game and he harbours hopes of returning to give something back.
"I recently applied to take on the director of coaching role with the GAA. I wasn't successful but I was willing to come back again and take on that role. I wanted to bring my expertise and what I learned back. Shane Flanagan got that role. He is a great guy who will do a terrific job.
"I always tried to feed back into the game of Gaelic games. This morning I was texting Ciaran Kilkenny about what you can do at home with training methods. I like giving back to the game in some shape and form.
"I am very much for opportunity. I love the GAA. Absolutely love them and what they stand for. It has been a big part of my life and I am very grateful to have worked for them in several roles.
"If a role that interested me ever came up again, I'd definitely throw my hat in the ring."