This morning's announcement by the GAA on fixture contingency plans due to the Covid-19 pandemic has effectively confirmed that a straight knockout championship format looks the most likely option for this summer. 
While the GAA are planning in accordance with current Government guidelines which have only accounted for up to 19 April, most accept that restrictive measures are unlikely to be lifted at that juncture, thus condensing the championship and necessitating the return to a knockout format. 
While hurling followers are never shy about indulging in nostalgia and extolling the atmosphere and intensity of the old format, the last two years under the round-robin system have provided such entertainment that this has been somewhat tempered. 
With the current climate across the country so grave, what harm in tasking a couple of The Sunday Game's finest with looking forward to happier times and giving their thoughts on when and how Championship 2020 might unfold and the current hurling landscape.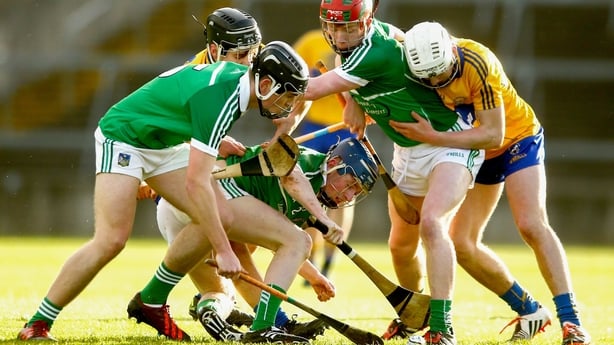 Is a knockout championship an exciting prospect, how does it compare with the current format? 
Anthony Daly: I was looking at [hockey player] Nicci Daly on the news this evening, the Olympics is only once every four years and that's been put back and at a time when the Irish team are almost medal contenders. All our lads are amateurs and they'll have a club championship later in the year. We might just have to bite the bullet and have a knockout format this year and I don't think people would have any objections. I think we would still have a massively exciting championship and I don't have a problem with it, but the last two years for me have just been so great. The amount of hurling, the way hurling has gone into provincial towns, it's been fantastic. The supporters loved it, I think of Limerick coming out to Ennis two years ago and it was like a Mardi Gras around the town. Magic days. We can't ever look back. 
Dónal Óg Cusack: It doesn't seem that long ago that teams would have been sitting down making plans for the season and look how different the world is compared to when those discussions were had. If it's an alternative between a knockout championship and no championship, knockout wins hands down. I grew up listening to stories of Ring, Mackey, Doyle, Hell's Kitchen. My father was involved with the Cork minors in the Munster final in 1961 and the ground was so packed the band couldn't get in, so everybody of course is nostalgic and that passes on through the generations. I remember the Clare-Tipp games in the mid 90s and the cauldron-like atmosphere. They were great days, but there's been great days over the last couple of years as well. Look at the fare over the last 10 years; the speed, the skill is all getting better. The game is driven by a passion and a love of the game that's passed on and developed and improved and that's the way it should be. One of the key risks to the game is people wanting to turn the clock back. The clock isn't turning back.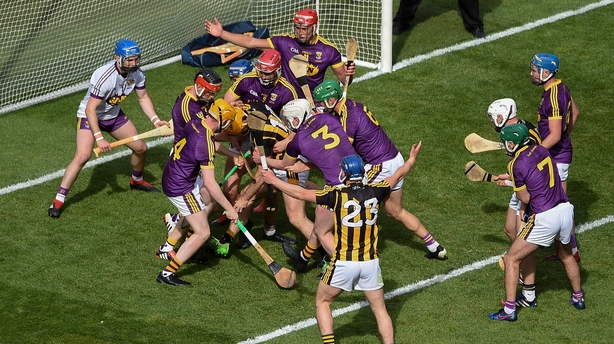 Having seen the resurgence of Limerick and Wexford and the general competitiveness of the championship over the last couple of seasons, has the round-robin format facilitated the improvement of teams outside the Big Three or has that improvement been coincidence? 
AD: I think it's coincidental, you saw Tipp striking back last year after getting a hiding in the Munster final. If you said to Liam Sheedy before the season started he'd have Laois and Wexford to get to an All-Ireland final he'd have taken it, even allowing for Wexford being a serious proposition now. That could have easily been Galway and Wexford if Galway held on in the round robin in Parnell Park and played Laois, maybe they don't get caught the way Dublin do against Laois. That's the beauty of the whole thing. 
DOC: I don't think it's done any harm. If you look at all the different winners we've had in the last decade, that to me has been a golden age for the game. There were a lot of dissenting voices about going to this format, but it's been a massive success. What's wrong with seeing more games? People want to see games and players want to play games.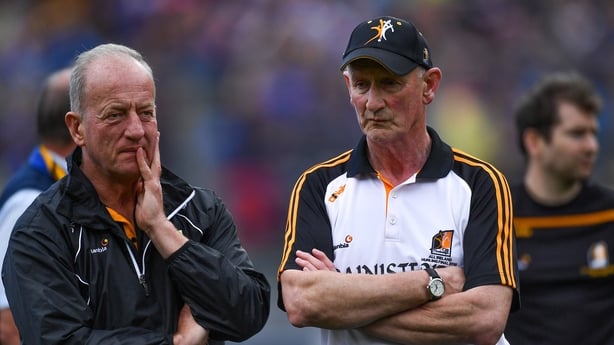 Is there any team that would thrive in a knockout format? 
AD: Straight away you think Kilkenny. When they were in their heyday around the four-in-a row time there wasn't much of a challenge in Leinster. Things are a bit different now, but you still think Cody with his know-how would fancy the knockout. I also think Limerick and Tipp would be at a huge advantage now, having had their week's training abroad. I've been on a few with Dublin and you honestly get a month's work done in a week. 
DOC: I think it might suit Tipp well enough, potentially avoiding a lot of miles in the legs, but against that the championship will be condensed, so maybe it will still be very physically demanding from that point of view.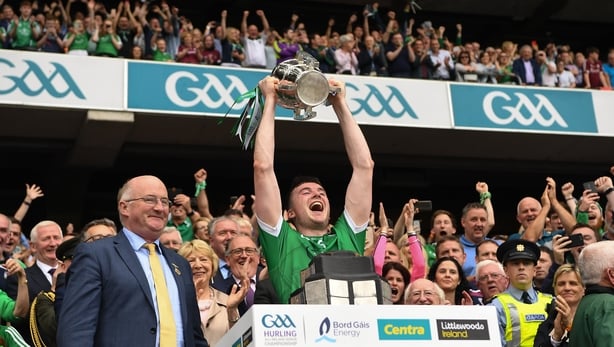 What is the pecking order in hurling right now? 
AD: All things being equal, I think Limerick are the best team in Ireland, even this league there was no day they didn't make four or five changes and they were still at their ease. The pecking order for me would be Limerick, followed by Tipp, then Kilkenny, and maybe Wexford after that. The misfortune is for the likes of Clare, Galway and Waterford with new managements. I do think it's the established teams with established managements that are best placed to deal with this lay-off. 
DOC: Undoubtedly Limerick are the team to beat, you look at their form over the last couple of years – they won the All-Ireland two years ago, they won the league last year, they gave Tipperary an awful hammering in the Munster final and arguably they got hit with a couple of early blows in the semi-final, that by the time they recovered from them the fight was over. It will be a test of them to see how much they've learned from that, but all of the signs are that they've responded well and are undoubtedly the team to beat.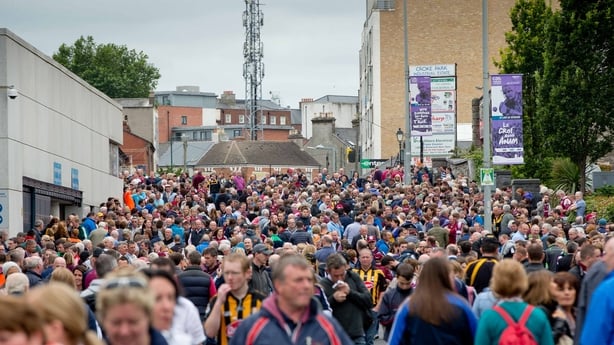 How great a prospect is the thought of being out the other side of this crisis and seeing a championship game take place this summer? 
AD: Unreal. A celebration of the end of this pandemic and, hurling being uniquely Irish, a celebration for the Irish people. You'll still have the absolute cutthroat of knockout and you'll still have All-Ireland champions at the end of it. Unfortunately this year the Joe MacDonagh winner would probably be finished at the end of that tournament, but that's compromise and I don't think it would take away one jot from the championship. 
DOC: Every summer you're looking for new heroes to emerge, but undoubtedly the true heroes this summer will be the frontline medical staff. Having said that, there will be no better symbol that we're back as a society than when we see the championship in full flow. I actually think that when we come out of this we will have a greater love and respect for sport.  Sport is hugely important to us, it allows us to live and express ourselves and show pride in where we're from.