I could never have imagined that our season would end in the way it has, but now I have to quickly make a decision on my future knowing no matter what I choose, it will have have a huge impact on my life.
Earlier this week the AFLW decided to cancel the final two rounds of the season due to the impact of the coronavirus, with the competition entering a an eight-team finals series this weekend.
We trained on Tuesday not knowing our fate, but it always looked increasingly likely that it was coming to an end. It was all very surreal.
Finishing outside the top four put paid to us making the finals, but it's hard to even focus on football given the scale of the issue globally.
I have been following events closely at home and it seems like from afar that more drastic measures were taken sooner in Ireland. It has been a slower process here, but since social isolation has kicked off it has become very real.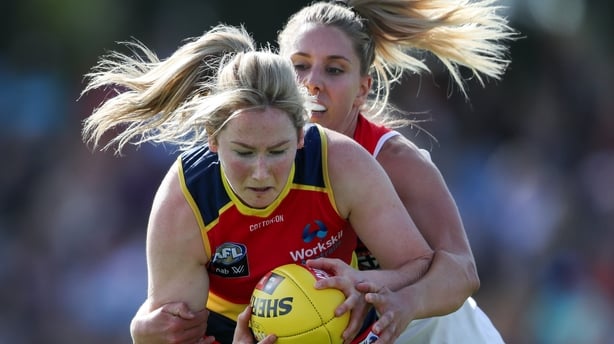 Businesses are really beginning to struggle and I have made a conscious effort to go to at least one cafe every day to support local business. Normally you can hardly get a seat anywhere at lunch time in Adelaide, but now there are only three or four people inside a building. It's a scary time.
We finished up on Tuesday and have to stay away from the club facilities so as to not come in contact with the men's squad. There are many people in the club now who essentially now have nothing to do and it is an anxious time for everyone.
My own situation is dominating my thoughts. I basically have little over a week to make a decision on whether to remain here or return to Ireland prematurely and even the best case scenario is far from what I want.
The Australian government has introduced the international travel ban from March 29 until June.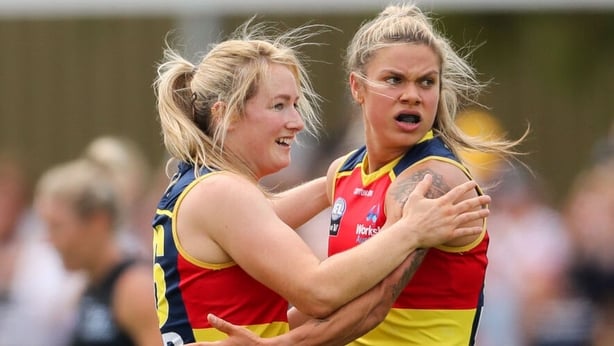 If I were to return home before then, it is nine weeks earlier than I had planned. My partner Anne [Hatchard and Crows team-mate] is joining the Air Force in June so it means that even if I do return to Australia, it would be next December at the earliest before I could see her again. This was not part of the plan.
The crazy thing is, it could well be my best option.
My visa runs until May, and I have not got any formal assurances that I can remain here afterwards given the situation we find ourselves in.
Until I get something in writing, I cannot be certain that remaining in Australia won't have a negative impact in the future
The club's legal team have tried to ascertain whether I would indeed be violating laws if I remain, and while it appears I would be okay should I decide to make that decision, until I get something in writing, I cannot be certain that remaining in Australia won't have a negative impact in the future.
My visa also stipulates I can't work outside of football, so that is something else to consider.
It makes the decision so hard.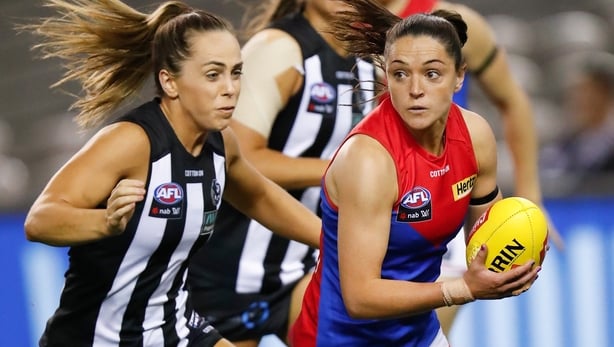 I am happy in Australia and I want to play football here for as long as possible. I was surprised when Sinead Goldrick (above) and Niamh McEvoy returned home this week given that Melbourne made the finals, but they obviously don't want to take any risks and will be safer at home.
I have to make my decision over the coming days, and again the club has been so supportive, willing to fly me home if and when I need to, while all my team-mates have been in touch since Tuesday to offer their support.
I have a lot to mull over in the coming days.