In the grand scheme of priorities and in the wake of Taoiseach Leo Varadkar's setting out of the collective challenges ahead, football will have dropped significantly down the list for many in recent days.
Of course, just out of sight there will be groups of amateurs and professionals bucking that trend to prepare for the reignition of their season. And that is as it should be.
Sitting alongside the duty of care we have for each other should be dreams, aspirations and plans to achieve them. Without the latter, there is little point in the groundwork the nation is currently busy digging.
Planning What You Can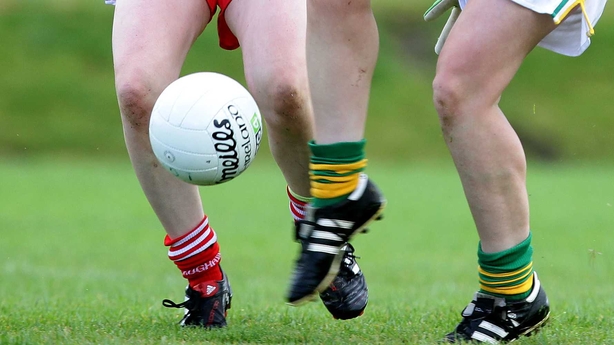 At this point it is anticipated that a condensed championship might come into view with a late June or early July start. From a purely practical perspective, that creates any number of challenges for players and coaching staff.
Given the current guidance on social distancing, and a possible escalation ahead, the logistics of building and maintaining programmes will be a nightmare.
Management teams across the country will have been troubleshooting the execution of plans for progress in a number of key areas for the team. Individual progress is achievable but moving the collective forward might be difficult to measure.
Conditioning coaches will have reworked training phases to taper towards that later championship start and adapted content to enable players to forge ahead largely unsupported on grass and indoors. Resourceful coaches will come to the fore in finding ways for players who have limited or no access to normal facilities to make progress.
There is also a welcome window now for rehabilitation. Given the intensity of the Allianz Football League, many players carry injuries from game to game with no opportunity to rest and get them right. Usually, with the club season kicking in after the league ends, anything carried at this stage of the year is a burden until season's end.
Much of the hours conditioning coaches would have invested in delivering sessions will likely now be in front of a laptop watching returned player footage and sending coaching points.
For many teams, each player's GPS unit will have to be physically collected and the data uploaded a couple of times per week – first world problems!
Marginal Gains
In the absence of group sessions, innovation will be the buzzword in terms of finding ways to creep important individual attributes forward.
Players should be motivated enough to work daily on their basic skills but creating "purposeful" practice in a solo environment is challenging. This is one area where players will benefit greatly from having a training partner at a similar pace and mastery to raise standards.
Tactical reinforcement, definition of roles and wider gameplan understanding will be a major focus in the weeks ahead. Teams serious about what they are doing have moved all of this online and are using shared platforms to deliver tutorials and workshops to make progress.
There are normally two camps at either end of the spectrum within any squad with respect to video analysis and using digital platforms to map out scenarios. There will be progress-hungry players who eat that content up. There will also be the other camp…
Social Distancing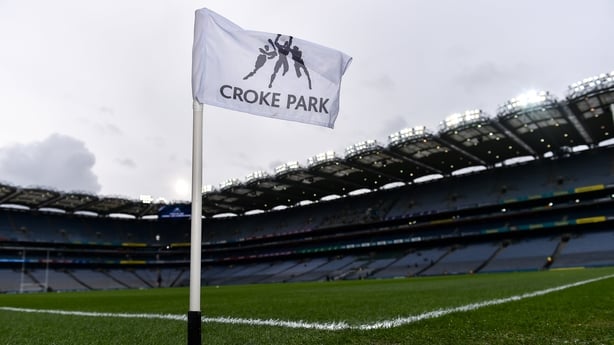 The biggest challenge this enforced hiatus brings is the deterioration of the group's social fabric. For most players at this level, the status and responsibility of being a teammate is a large part of their identity day to day.
Work and family are inevitably woven around the pursuit of common goals and the loss of camaraderie and support whilst making sacrifices and trying to push on shouldn't be underestimated.
Inevitably, players are now largely self-motivated. They are independent of the herd and will have to cope without much of the normal reinforcement and guidance of coaches and senior players. It will be an interesting experiment in many dressing rooms.
There are many emotional factors in the development of players over the coming weeks. Not the least of these will be the effect of the Covid-19 virus on their immediate environment – particularly amongst friends and family.
Most inter-county players will be low risk and remain relatively healthy, even if they contract the virus. That does not apply to everyone they care for and the stress and hidden emotional wear and tear can be a huge factor in every aspect of their lives.
Maintaining A Viable Ecosystem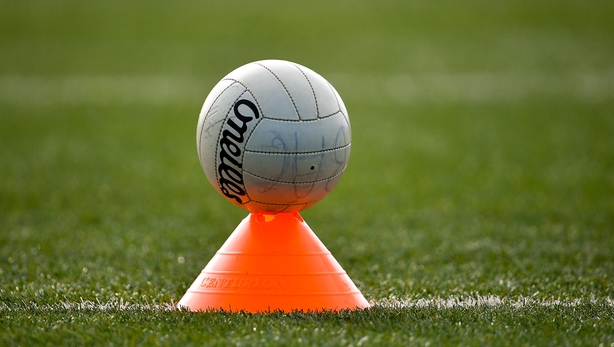 One interesting tangent from the preparation for what will hopefully be a later championship might be that the independence players have over the next 2/3 months will manifest itself in the personality of the team on the pitch when battle resumes.
It has become common for modern managers to micro-manage players and often impose their personality and belief system on their team.
That oversight and influence could be greatly diluted this summer, replaced instead by the characteristics of the individuals – particularly the leaders on the pitch.
Managers who prioritise their own beliefs over the intrinsic qualities of the team tend to have a short shelf life with players. Teams who are player driven and empowered to make decisions on the pitch are much more resilient under pressure and ultimately better equipped to find ways to succeed.
Stanley McChrystal is a recently retired four-star U.S. Army General and acknowledged as one of the most innovative and successful commanders in modern military history.
When McChrystal became commander of the Joint Special Operations Task Force for the U.S. Army, he was leading thousands of individuals within Special Forces units. He quickly realized that while they had the best and most effective operators in the world, simply having great individuals did not add up to great teams.
In this best selling book 'Team of Teams', the General explained: "Leadership is about cultivating those who follow you, empowering them to make the right decisions.
"Many leaders are tempted to lead like a chess master, striving to control every move, when they should be leading like gardeners, creating and maintaining a viable ecosystem in which the organization operates."
It is a precarious time for county teams who are scattered to the winds at the moment with unclear priorities. Effective managers will find ways to constantly clarify goals, maintain communication in every direction and drive culture.
For those that don't lead effectively now, it will be too late when the group are back together.