We face a period of uncertainty in not knowing how long the coronavirus will impact daily living.
It's a serious situation and while sports fans will lament at the near shutdown of all activity across the globe, those educated will know that its absence is well down the realm of importance amid the broader picture. They will also know that once the virus passes, the sporting calendar will take shape again.
We don't know when that will be, however.
But when the green light is given to resume, there will be no shortage of adjustments made to schedules stopped in their tracks. How long the stoppage will determine the nature of the choices that will have to be made.
In Ireland, the GAA, FAI and IRFU have taken the step of suspending all games up until Sunday, 29 March in response to the on-going pandemic.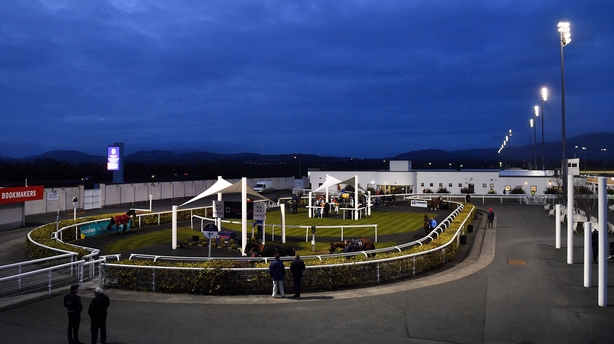 Horse Racing, however, is continuing behind closed doors. It will be interesting to see whether racing continues this stance after 29 March, if suspensions in other sports continue. Would Fairyhouse and Punchestown be happy to have their big festivals go on with no humans watching from the stands?
In Britain, the sport of kings adopted a "keep calm and carry on" approach. However, it finally followed Ireland's closed-doors approach on Sunday evening.
As things stand, preparations for the Aintree Grand National meeting from 2-4 April are proceeding as normal. But will it go on behind closed doors or could it even be postponed? If that latter were to happen, it would be difficult in the grand scheme of things to reschedule the Merseyside highlight.
And that generally speaking will be the difficulty for many organisers - finding that suitable date in the calendar.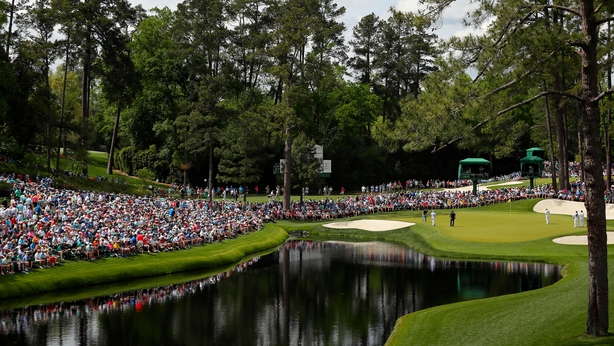 Take the US Masters, already scratched from its traditional April date. Even if golf action resumes in late spring or early summer, where do you slot it in? In a year of an Olympics, assuming it takes place, and the Ryder Cup, the calendar is packed. However, for such an iconic event like the Masters, you would think that a huge effort will be made to get it on.
An added headache, however, would be if the US PGA were also to fall foul of the virus from 14-17 May.
As of now the R&A are confident that the Open at Royal St George's will go ahead from 16-19 July.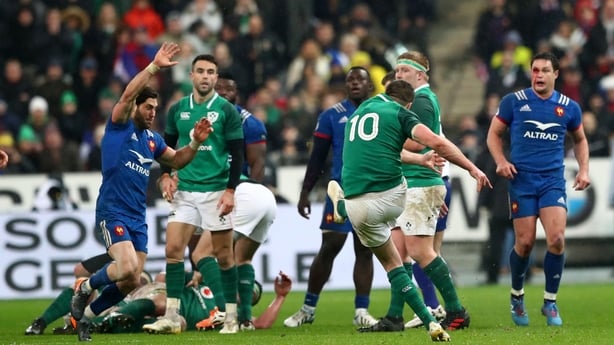 And what about the Six Nations? Well, four matches are still to be played, including Ireland's games with Italy and France. The prevailing view is that the tournament, all going well, can be completed just ahead of the Autumn Internationals.
The Ireland Women still have to play Italy and France.
Elsewhere in rugby the imminent rounds of the Pro14 have been suspended, with no date for resumption put forward by competition organisers. The Heineken Cup quarter-finals are set for 4/5 April and at this stage are unlikely to be played then.
Before the coronavirus, every weekend from 21 March to 27 June contained domestic club or final action or European games. The opening weekend of July sees the start of the international summer tours, with Ireland facing Australia. And when you consider that the 2019-20 started for many last July, in advance of the World Cup, there's a lot to cram in even if rugby were to resume two months' from now.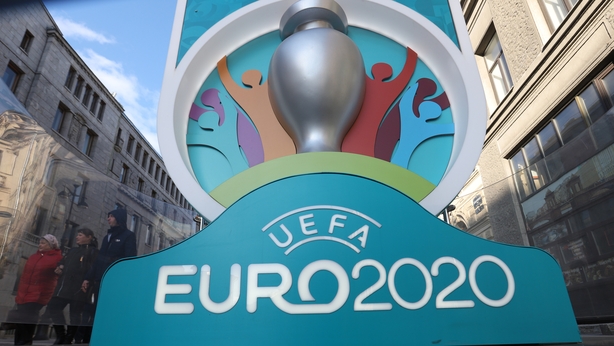 On Tuesday, UEFA will meet to discuss the future of the Champions League, Europa League and Euro 2020. If certain reports are to be believed, the latter tournament could be moved to December so as to allow the two club competitions be completed in the summer. There is also talk that the Euros could be postponed for a year and be staged just in advance of the Women's Euros in England.
Of course, holding the Men's Euros in December would further complicate the football calendar, though on the flip side it could allow for a more favourable global schedule in advance of the winter World Cup in 2022.
And then on Thursday, the Premier League will meet to decide how they will finish the season. At that point, clubs will know more about the government's plans to ban mass gatherings. As things stand, games are suspended until 4 April, with Liverpool just two wins away from claiming a first title since 1990.
If Karen Brady had her way, the league would be declared null and void, but stronger voices want everything to be resolved and if that takes until September, then so be it. The view is that if European and relegation places were decided now, with nine games still to play, it would be most unfair.
As for the League of Ireland, any lengthy suspension beyond the 29 March is sure to have serious implications for many clubs. There is the obvious prospect of a truncated season - yet wages will still have to be paid. Playing games behind closed doors at some point is not a runner. Collective thinking, involving clubs the PFAI, the FAI and the Department of Sport is paramount.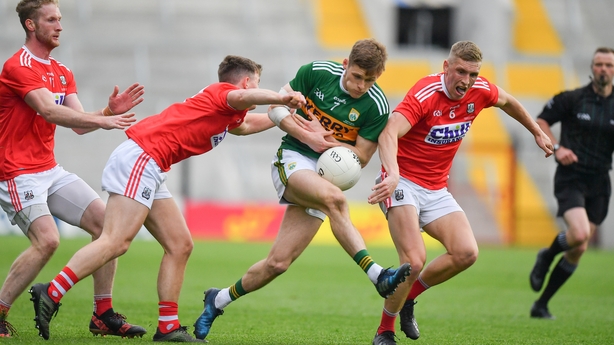 And then to the GAA.
The Allianz Leagues are still to be completed and in football, where teams finish in Divisions 2 and 3 could have a bearing on whether they end up playing in the Tailteann Cup come the summer.
However, if the leagues aren't completed and there is every chance they won't be, then the new Tier-2 competition will more than likely be postponed until 2021.
And if we are still in the grip of the coronavirus entering the summer, there is the prospect of a shortened championship season, or at worst it not taking place at all. Looking at the truncated option, will be a case of it's a knockout in both football and hurling - one-chance saloon for all - as was the case before any back doors or round-robins?
In football, based on the championship draws from last autumn, that would bring about some intriguing fixtures, with Cork and Kerry scheduled to meet in the Munster semi-final, while Mayo and Roscommon are on a collision course in the Connacht semi. In Ulster, Donegal and Tyrone would meet at the quarter-final stage.
As for hurling, fresh draws would have to take place in Munster and Leinster.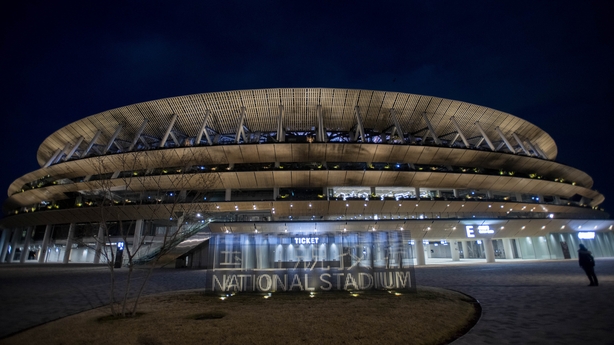 The organising committee of Tokyo Summer and Paralympic Olympics are confident that the Games will go ahead.
On Saturday, Japanese Prime Minister Shinzo Abe said the country is still hopeful of hosting the Olympics "without a hitch".
He added: "We hope to overcome the spread of infections first and foremost and hold the Olympics as planned."
Abe's comments came after Japan's Olympic minister Seiko Hashimoto said that "the IOC and the organising committee are not considering cancellation or a postponement - absolutely not at all".
Ultimately any decision will rest with the IOC, in conjunction with Tokyo officials, but if the virus still hasn't reached its peak come early summer, it would be difficult to see the Games going on as scheduled.
Could they be rescheduled for later this year or summer 2021? Well, that could create more planning headaches.
In other news related to the Olympics, World Rowing has confirmed that owing to concerns over the COVID-19 pandemic, the remaining Olympic qualifying regattas, as well as World Cup III, have been cancelled and won't be rescheduled.
Both competitions were due to take place in Switzerland in May but have followed the way of World Cup I and II, which had been due to take place in Italy next month but were shelved earlier this week.
Like other sports, including soccer, FISA, rowing's international federation, are expected to offer an update on how places will be allocated for the games in Japan on St Patrick's Day.