Earlier this year, Aoife Murray hung up her boots after 22 years of service to Cork camogie that began as a 14-year-old.
The eight-time All-Star claimed an incredible nine All-Ireland senior hurling titles in that time, something she self-deprecatingly attributes to being "down to the teams I've had the honour of being on".
"You've got to call it yourself rather than it be someone taking the decision for you," she told 2fm's Game On of her decision to call it a day.
"We were lucky that we had a really good group of minors (then U-16) in 1998 and we all stuck together. The fact I'm saying '98 gives you a good idea of how long we've been together.
"When you have that core that keeps the ship going, things do fall your way.
"I was lucky in that in my house we were driven and encouraged as much as my brothers were. Winning All-Irelands in Croke Park, my Dad and Mam were telling me at the age of at seven that's what you're made to do. So there was pressure but it was the norm."
Murray admits that finally walking away has proven more difficult than anticipated but it was more due to the sudden absence of routine and sense of place rather than the modern cliché of the wrench of leaving the team's group chat.
Murray, who spent years commuting to Cork from Dublin for training and matches, said: "I've almost felt guilty not having that pressure feeling of rushing out the door.
"It has been the main part of my life since seven and I played with Cork since I was 14. It's almost like a really bad break-up because it's the only thing I've known all my life.
"I thought I had it all sorted mentally and thought 'Yeah this is it' and then I met somebody a couple of weeks ago who asked what my plan of action was and I just looked at him and went 'What?'.
"I kind of panicked for a couple of weeks and began to think what I should do for the next couple of months to keep my mind off camogie, but I suppose Coronavirus has taken that off my hands for a little while! But I have to start planning.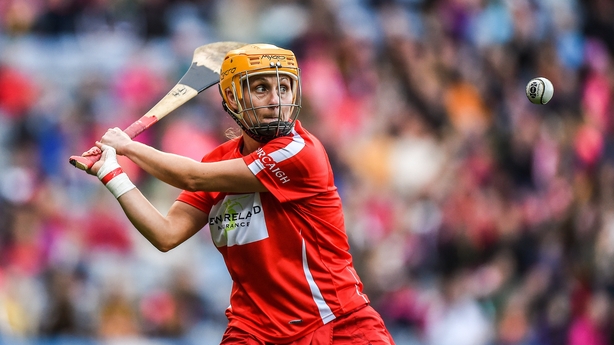 "I've seen a lot of GAA players say they really found it hard to leave the WhatsApp or Viber group. I was fine with it. I was seeing all the messages come through and I just wasn't there. I wanted to take the distraction away and I had to be upfront to them. You don't want to be in the background, are you coming back or not?
"I took myself off and was quite happy with the decision but then the first round of the League, it hit me really hard not to be there and not knowing what was going on.
"I didn't know the plan for the day and that's what I found really hard, weirdly. Maybe it's that institutionalised feeling where you're meant to hate it but you love it. That's why I'm finding hard now.
"I actually find myself almost going to the computer and on to the app we used to use to look at the stats of the game. I miss the team meeting before the game because you can feel the intensity and concentration rising.
"The bit of craic in the dressing-room and friendship, a different kind where you might not actually spend a huge amount of time together off the pitch because you probably don't get a huge amount of it."
Murray is open to the idea of coaching in the future but wants to get clear separation from the state of mind of playing first, saying she even deliberately left her hurl at home when taking a training session recently with St Jude's in Dublin.
But even though her playing days are behind her, the 2018 All-Ireland winning captain maintains a strong link to Cork camogie through their team manager, her brother Paudie Murray. Brothers Damien and Kevin, a former All-Ireland winner as a player himself, have also been involved in Paudie's management teams.
"Me stepping away hasn't meant a huge amount because I still have family involved," she said. "It's not like Cork camogie has left the house, it's still there. It's the lads thing now, it's no longer mine.
"At least I can still see my nieces and nephews going to the camogie matches and that's one of the most important things for me."