Tomás Ó Sé believes Donie Buckley's departure from the Kerry management set-up has placed further pressure on Peter Keane as he faces into a second championship campaign in charge.
At the weekend, it was disclosed by the Kerry county board that Buckley was no longer part of the senior management set-up and that no further additions would be made to the coaching ticket. 
The news created a stir well beyond Kerry as Buckley boasts a big reputation as a coach, primarily from his time working with Mayo from 2012 to 2018, where he was credited with strengthening their back-line as they were transformed from under-achieving also-rans into perennial challengers. 
No explanation was offered for the departure but Ó Sé insists we can be fairly confident the decision wasn't "mutual".  
We need your consent to load this SoundCloud contentWe use SoundCloud to manage extra content that can set cookies on your device and collect data about your activity. Please review their details and accept them to load the content.Manage Preferences
Listen to the RTÉ GAA Podcast at Apple Podcasts, Soundcloud, Spotify, or wherever you get your podcasts.
"It happened in my time when Jack (O'Connor) was there that Donie Buckley was brought in," Ó Sé told the RTÉ GAA podcast.  
"He was forced upon the management at the time. It wasn't Jack's choice. It didn't work out and Donie walked away. 
"The same thing is after happening here. 
"It's a pity. Something is after happening that they're after falling out in some way. It can't be because he's a poor coach because we all know he's a good coach. I've seen him first hand at it.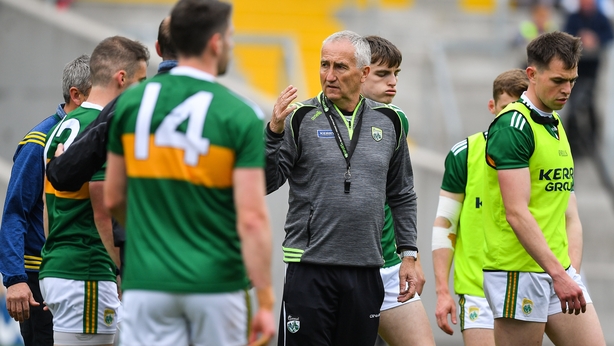 "The vibe I've been getting from the camp, through word of mouth - which I wouldn't really take as sacred - is that the players wanted him. The players wanted Buckley.
"Now, when you talk like that, it's as if you're shouting down on Tommy Griffin or whoever is going to take over the coaching role. But it probably is going to be Tommy and he's done brilliantly with Dingle schools. He's done brilliantly with the Under-17s - but you're dealing with 16-17 year-olds. 
"This is an inter-county team. You need every bit of expertise you have. It has to be as professional as you can make it. 
"No man has the experience that Buckley has in terms of going up against Dublin and the top teams in the last seven, eight or nine years. 
"I think it's risky. It's risky from Peter Keane to actually throw Donie out. Because that's basically what's happened here. This wasn't a mutual decision. It's the middle of the league, you're not going to say you're going to stay till halfway through the league and then leave. 
"From now on, whatever happens, this will be thrown at Peter Keane's door." 
"The thing with Donie is he got free reign above in Mayo. I know that for a fact from talking to him... He wasn't being given that down here."
Ó Sé says the mood is divided in Kerry over the move, with some stressing it must be for the best while others insist that Buckley's pedigree means whatever issues should have been worked out.  
"Why was Donie Buckley brought in? Because everyone in the county was saying, 'why can't get Donie?' I was surprised (Eamonn) Fitzmaurice never got him involved.
"The thing with Donie is he got free reign above in Mayo. I know that for a fact from talking to him.
"He wasn't being given that down here. They weren't able to figure out (roles). Tommy was been given his spake, if you have too many cooks.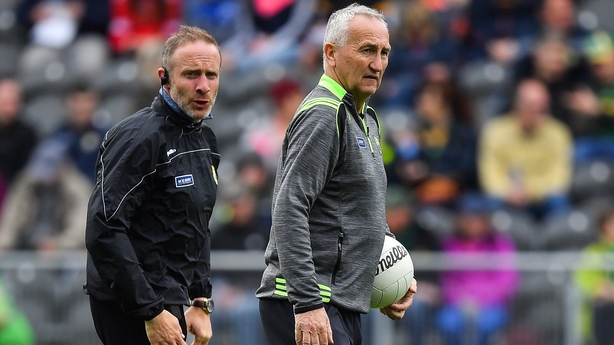 "From what I've heard, he was picking up cones and bibs inside there. And that's the usual thing that's been thrown out. There has to have been a falling out. We don't know what that falling out was about and they're could be wrong on both sides.
"You'd have two groups in Kerry right now. I've had both of them on the phone. One group would be saying, 'look, it's not all as it seems, there was stuff going in on the background that were having arguments over.'
"Then there's others saying, 'what are they at? Buckley is a coach that they need'.
"There is stuff that's gone on. In fairness, you have to give it to Peter Keane. If he didn't agree with Donie coming on board, he tried it for a year and a half. 
"Other managers would possibly have, if they wanted to, ended it sooner. You have to say that. They tried to make it work as long as they could. There were issues. It's obvious. 
"Every interview Peter Keane will do now, this will be thrown at him. Unless you actually improve your defence, this issue will keep cropping up."