This weekend we're off to Tasmania to play the Kangaroos in what is a must-win game for us.
There's no direct route from here so we have to fly to Melbourne early on Friday morning, before continuing on to Hobart on another flight.
With the stopover that makes it our longest journey, time wise, to a game and it really highlights a massive difference between life as a professional here and the amateur game back home.
There you just have to find out what time in the morning the bus is leaving for the game.
Here, if it's a home game you jump in the car; if it's away you head for the airport.
It's weird flying to games for what is essentially work and it takes a bit of getting used to.
Traditionally, for me, flying means I'm going on holidays, not travelling for work.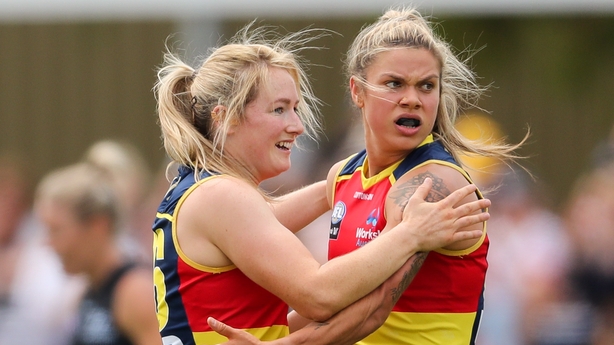 It takes a while to change the mindset and settle on the fact that we are here to play a game, it's not a short holiday to a new place – it's business, we have to get the game done and fly back.
It can take its toll but we are lucky enough that the AFLW policy is that we fly in a day ahead of the game, meaning that we always get that night and morning after to recover for the match.
It's a different world but a pretty cool experience.
I have over-nighted a few times playing Gaelic games but not very often.
Gaelic style from @duckyc7 ???? #weflyasone #crowsaflw pic.twitter.com/WZDbwh9bhM

— Adelaide Crows AFLW (@CrowsAFLW) March 1, 2020
I remember the five-hour trip each way up to Tyrone for a league game a couple of years ago.
My God, it was one of the longest journeys I can remember. We went up, got beaten, and came back in the one day. The bus journey home after that was torture.
It's the same with any of the trips up to the northern teams, they are the toughest because of the distances involved. It was always cross-country, never a direct route to the venues.
The first hour on the road back might be a bit of craic but it soon fizzles out.
To be fair to my new team-mates they, too, are a really good bunch and know how to have fun in and around the games.
There's is a relaxed atmosphere around training and match-days. People are not on edge, it's chilled out. That comes down from our coach, Matthew Clarke, aka Doc.
The girls surprised Doc ahead of Sunday's clash with Carlton to celebrate him qualifying for #AFL Life Membership ???? #weflyasone #crowsaflw pic.twitter.com/HVvhk8y2Ho

— Adelaide Crows AFLW (@CrowsAFLW) March 2, 2020
He's very laid back. It's his job to keep 30 girls calm, which is not a very easy thing to do and he does it well.
Another big difference is that we actually train with music.
There is a large speaker brought outside to every single training session and the music blares out for the duration. So you are running around, your song comes on and it's great.
It's the same in the warm-up for the games, the volume is turned up and the girls are dancing and singing along. They are well able to relax and then concentrate on the game.
My song at the moment is High Hopes by Panic! At The Disco.
Why? Well, I'd forgotten but my sister told me afterwards that it was the song that the team ran out to for the Grand Final last year at the Adelaide Oval.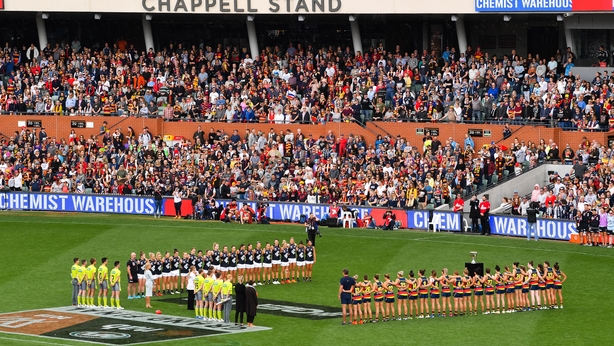 When I was back home it came on in the car when we were driving to our club county final. She said, 'that's our song'.
Whitney Houston's I Wanna Dance With Somebody is always on the playlist, some ABBA songs and lots of singlaong stuff.
The tunes just blast out and some of the girls start dancing in the middle of the dressing room. You know they are pumped for the game when they are dancing around.
We are obviously taking the game seriously but it's nice to generate that relaxed vibe ahead of the battle.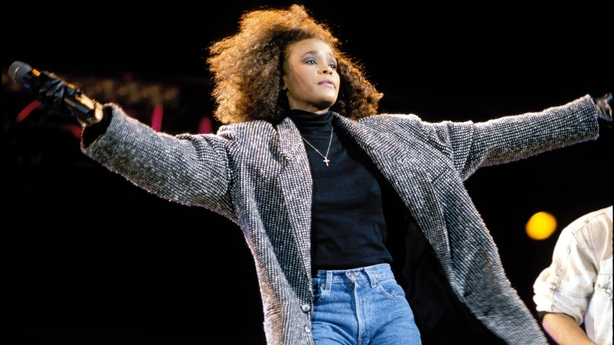 When my family came over ahead of the Grand Final last year they couldn't get over how relaxed the team were, yet we were completely ready for the game.
My mother, brother and sister were allowed into the last team meeting before we played the game.
My sister Eimear, who plays with the Ireland rugby team, couldn't believe how different the atmosphere was, how chilled we were in comparison to how serious it is back home.
That's a huge turnaround for me. Obviously a lot of GAA coaches are so serious and regimental and when you come out here it's completely different.
Don't get me wrong, everything gets done. You train hard and you work hard but the fun aspect exists and it gets the best out of the girls. You are not stressing about everything else that is going on too.
Doc takes us through how we defended space in our Round Four clash with Carlton ?? #weflyasone #crowsaflw pic.twitter.com/5j3YHQrgII

— Adelaide Crows AFLW (@CrowsAFLW) March 4, 2020
In the GAA the motivation techniques are different; there might be a more 'in your ear' style. It's completely different here with the Doc.
As for Saturday's game against North Melbourne, it's a big one and we pretty much have to win it in order to make the top three in our group.
We're treating the rest of our games from now on just like Grand Finals. After last week's defeat to Carlton we simply can't afford to lose.