After some intensive lobbying by inter-county managers, the Allianz Hurling League was de-fanged following the 2018 edition and the result has been the present system, one in which no top-tier county has to worry much about relegation and each local supremo can try out players at their leisure.
The old system, which prevailed from 2012 to 2018, with a relaxed transitional season in 2019, was regarded as a bit too murderously competitive for the time of year.
The air was felt a bit thin up in Division 1A. The leading teams were obliged to scrap and tear at each other in early spring or else they'd fall through the trapdoor into 1B. Though given the identity of the 2017 and 2018 All-Ireland champions, the mystery is why they bothered.
And so the format was re-jigged again. Time will tell how many years we'll get out of the present one.
Last Sunday, Division 1 Group B - a different animal to 1B - wound down completely, while the picture became somewhat clearer in the weather-interrupted Group A.
As expected, Laois, Carlow and Westmeath (what the cricket community might understand as the 'associate hurling counties') fell shy of the knockout stage, with the latter two facing off in a relegation playoff.
That leaves two 'top tier' teams with no more competitive matches until the big show arrives, whose players will presumably disperse and slope off to their clubs ("No harm!" cry the purists), re-gathering only for training and the odd challenge game.
In Group B, Dublin, whose form has at times prompted mild alarm this spring, particularly after their tame loss to Kilkenny in Nowlan Park, had their elimination from the league confirmed.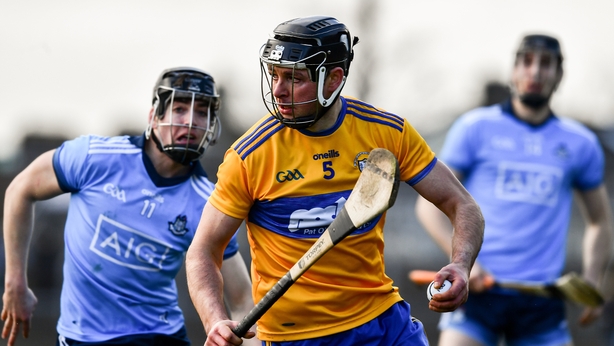 One of the February storms (Dennis? It's hard to keep track) has held up the conclusion of Group A but Galway's victory over Cork in Salthill was significant.
The game was nicely poised with Cork carrying most of the momentum until Robbie O'Flynn was banished on a straight red for a high tackle on Fintan Burke. (Even the most robust-minded of Kilkenny pundits hadn't a problem with the call, though it was alleged that Burke may have deployed some artfulness to propel himself through the air extra-dramatically).
Soon after, Brian Concannon rattled the net and Galway finished reasonably strongly to power on to a five point victory.
In the aftermath, it dawned on Cork folk that not only were they getting no more run-outs in the league, but that it was merely challenge matches until their next competitive game, a rather important affair against Limerick on 10 May in the Munster hurling championship. This feels like fairly light preparation for such a daunting challenge.
"It's one that Kieran Kingston and his management team are probably scratching their heads about," three-time All-Ireland winner Tomás Mulcahy tells RTÉ Sport.
"What are we going to do for the next 10 weeks? Because that is a serious, serious gap to championship."
Dublin, likewise, are now facing into a 70-day wait until the Leinster hurling championship clicks into high gear on the same weekend. Mattie Kenny's side host Kilkenny on 10 May and there appears to be little scope to rev the engines.
The early consensus is that Cork and Dublin are two teams who could have done with a more elongated league campaign.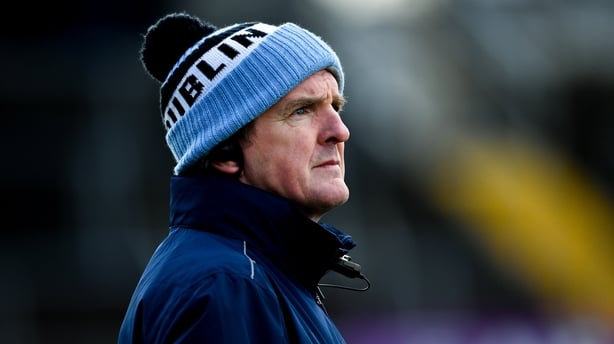 It's an article of faith that everyone wants to win the championship but, as we know, teams have a rather more nuanced, bespoke idea of what constitutes a good league.
Tipperary, everyone seems to agree, don't need to be winning any league. The reigning All-Ireland champions - whoever they happen to be - have occasionally deigned to sleepwalk through the following spring. Tipp's starting team is well established, formidably experienced and heavily decorated with garlands. Therefore, Liam Sheedy can use the spring campaign to find new players, which indeed he has. If they lose in the process, it's no big deal.
"Who wants to win the league? You probably could pick out three or four teams who would certainly have a go at the league," says Mulcahy.
"But if you look at other teams, the form teams, you look at Limerick and Tipperary. They can pull the handbrake up a small bit and they've given themselves the opportunity in the league to find new players."
Limerick are fairly sure of themselves and their talent stocks but they're winning games all the same. Their strength in depth is famed and they may well still be stung by August's All-Ireland semi-final loss and thus are eager to banish the demons by winning every game going.
There could be evidence that they're in the early stages of adopting the old Kilkenny mindset. Kilkenny won a large number of leagues during the noughties on the rather Cody-esque basis that once there's a game on, what else would you be doing only winning it.
"There's nothing wrong with winning the league," Mulcahy points out. "Kilkenny have shown that over the years."
(Though Mulcahy does include the caveat that the only league title he won during his own career - in 1992-93 after a three-game saga against Wexford in the final - was followed soon after by a Munster championship loss against a very unheralded Clare team. If you're going to win the league, don't waste too much time doing so.)
Conventional wisdom holds that teams for whom the league is particularly important are those under new management and those for whom the business of finding new players is growing especially urgent.
Mulcahy name-checks everyone outside Tipp, Limerick and Kilkenny as being in need of a healthy league campaign.
"I would have said Cork, Galway, I would have said Clare and Waterford with a new management structure. I would have pinpointed all of them and said you need to get to a quarter-final or a semi-final stage.
"Liam Cahill below in Waterford needed to find out a bit more about his side, I would have said a bit more about Kieran (Kingston).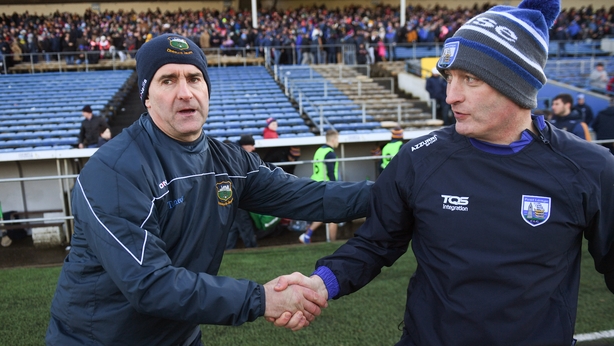 "If I'm looking at it from a Cork perspective, you'd have loved to see them go to a quarter-final or a semi-final and the reason for that is we need to find new players.
"Who have we to play at centre-back, who have we to play at full-back, who's our pairing going to be at midfield?"
Evening Echo columnist John Horgan agrees that "Cork could have done with another game or maybe two in the league for management to make a greater assessment" and is recommending "plenty of A v B games with no holds barred."
Dublin corner back, Paddy Smyth, while remaining relatively upbeat, acknowledged this week that reaching last year's knockout phase had been beneficial, admitting that there was no solution he could see to this 10-week gap. (Given the list of problems gathering up like pizza leaflets on the door of the next GAA President, this issue may be well down the priority list.
Perhaps it's all too alarmist. It's important to remember that drawing big conclusions about the Allianz Hurling League in its present incarnation is a mug's game.
It's not 12 months since Waterford's league form primed us into thinking they were in rude health for the season. They'd thrown off the yoke of Derek McGrath's allegedly over-elaborate battle-plans and were about to flower into full bloom, no longer bewitched by diagrams and weighed down with copious notes.
What followed was one of the most dismal summers in the history of Waterford hurling, and that's no small thing given that they've lost to Kerry in the colour television era.
But for the eliminated top tier teams, this league campaign has not inspired positivity. For Dublin, it has in some cases been actively discouraging.
For Cork, and for Mulcahy, it has represented something of a missed opportunity.
"At the end of the day, we're probably close to seeing the starting XV mostly that was there with Cork last year, to be honest with you.
"If you were to be critical, the younger guys like Mark Coleman and Darragh Fitzgibbon had already played a lot of hurling this year with UCC. Maybe, maybe there might have been a chance to give other guys an opportunity when these guys had a lot of games under their belt.
"It's a troublesome spot at centre back for Cork. I couldn't say right now who is going to be number six for Cork come championship day.
"I thought that's where the league would be used. Give a guy four or five games there. Not one match, not two matches. Keep him there for that period of time over the league and see is he the man to solve a problem there for the summer."