Davy Fitzgerald has confirmed that Wexford plan to appeal the red card that Conor McDonald received against Dublin on Saturday.
The Naomh Éanna man lasted just six minutes after being brought on as a second-half substitute after an apparent strike on Dubs corner-back Paddy Smyth.
Fitzgerald said afterwards that McDonald had been adamant that he'd done little wrong, and today the Clare-native confirmed that they're going to try to get it downgraded.
"We'll definitely appeal it," he said as Chadwicks' naming partnership with Wexford GAA was confirmed.
"Having looked back on it, my view is that I didn't see a whole pile in it. It was one of those nights, harsh enough.
"You have to appreciate that the referee has a tough job as well, and I respect that, but maybe if they look back on it I think they'll know it's a small bit harsh."
Should the appeal be successful, then McDonald would be free to play against Carlow on Sunday.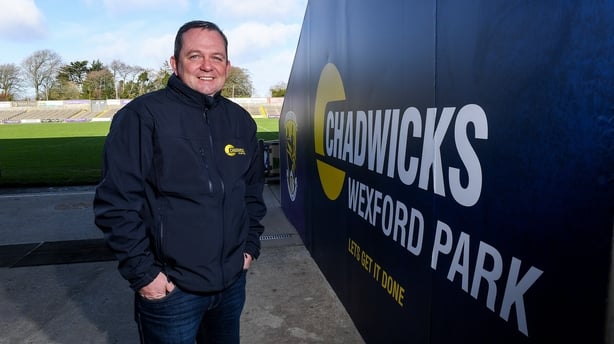 The victory against Dublin, Wexford's third of the campaign, guarantees them a place in the knockout stages, with results this weekend determining whether they go into the quarter-finals, or straight into the last-four.
The last two wins, on Saturday, and the previous weekend against Kilkenny at Chadwicks Wexford Park, might be seen to be arguably the most significant as they are sides the Yellowbellies will be playing in the Leinster championship in the summer.
They also maintain a good recent record which has seen Wexford unbeaten against Dublin since Fitzgerald arrived, and also unbeaten in their last six clashes with Kilkenny.
"I didn't really know that, I don't focus on that," is Fitzgerald's response when that record is put to him.
"We could have lost any of the last two weeks as well. I think you know what's coming in the summer. Anything could happen.
"I look at Galway; they went out on scoring difference last year. Galway are right up there, they're a good team, so Leinster is a minefield now which is great.
"I just want to be a competitive team that will give ourselves an opportunity to progress and to gel. That's what's in my head.
"We're up there in the top few teams and want to stay there. That's important for us."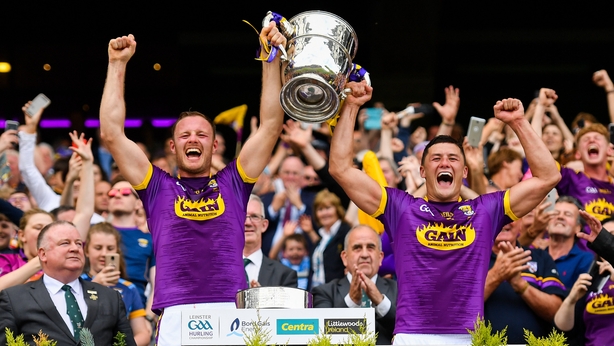 Last year's joint-captains Lee Chin and Matthew O'Hanlon have seen limited game time this spring as the pair recover from knee ligament injuries.
They both got minutes in the second-half against Kilkenny, their first appearances of 2020, and both started at Croke Park on Saturday but didn't make it until the end.
Fitzgerald says that he wants them to play as much as they can between now and the end of their Allianz League campaign.
"They can't be any place near right because Matthew hadn't played since last July, and Lee hadn't played since November.
"They're both off, match practice-wise. The two of them did a few things ok the other day, but they will need a load of game time.
"That'll be maybe 40 minutes here or there, and we'll build it up to 50 and then get close to 70 as the year goes on."