The coronavirus seems to have tightened its grip since my last column. There have been a few confirmed cases in Adelaide and within Australia, but the authorities here seem to have it under control. No impact on the AFL or on travel. Hopefully it will stay that way.
Last Sunday, we just about got the better of Geelong Cats in what was a battle all the way.
Geelong put up a really good game. They are a pretty decent team and they had much to play for having lost their first two Premiership games.
If you lose two or more games, that makes it harder to qualify for the finals.
Geelong had to give it everything and they really did. We had 11 points to spare at the end, but really there was nothing in it. I thought we were lucky to come out on the right side. They really pressed us.
To be able to grind out a win when you are under the pump is no bad thing.
Re-live all the excitement from our 11-point win over Geelong ???? #weflyasone #crowsaflw pic.twitter.com/xifON9SNXz

— Adelaide Crows AFLW (@CrowsAFLW) February 23, 2020
Geelong play a similar style to ourselves in that they transition the ball really well and are strong in the contact.
They have been our toughest opponent so far, no disrespect to Brisbane or St Kilda.
At the start of the Premiership everyone is really learning and no one has reached their potential. Teams are only going to get better and better. Games will get harder and harder to win.
I feel we are starting to click a little bit more - most teams, though will get better soon.
"In comparison to where I was at last year, skill wise, there's a big difference. I can see that myself and the coaches can see it"
It can be hard to get things right from day one. Our first game was not our best. Second time out we improved as the game went on and then last Sunday we definitely played football for a lot longer.
You make the switch to a different code and it's no surprise that you ask yourself: How am I doing?
I haven't been overly happy with how I'm playing. Obviously I'm still learning and it's a work in progress. I'm not going to play my best game yet, but it's coming.
In comparison to where I was at last year, skill wise, there's a big difference. I can see that myself and the coaches can see it.
It's about fine-tuning the little things and getting more accustomed to the game-play and reading the game. That's what I have to improve on. I have put in the work with the skill-based stuff but I have to put in even more work.
I have only actually played ten games of AFL. Compare that to the amount of GAA games I have played back home. It must be between 300 and 400.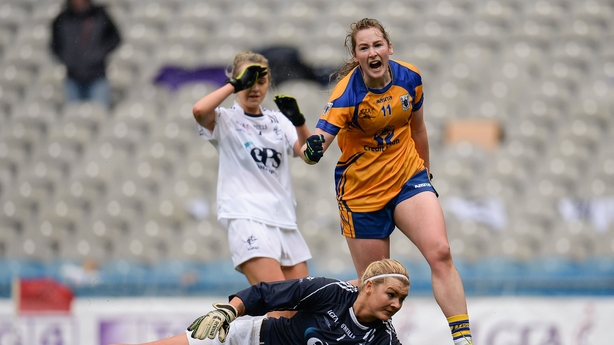 That experience in one sport is huge - then when you transition to a different sport you are starting from scratch again. It is going to take time, no matter how much you try to fast-track it. It's not going to come until you physically go out there and play the game.
I would love to fast-track where I want to be to this season - to be at a stage where you come off the pitch really happy with your performance or consistently come off the pitch after playing my role really well.
I do put a lot of pressure on myself to be better than where I'm at the moment. That's normal for an athlete. You are not going to improve if you don't try to improve.
I'd like to get a big improvement over the next couple of games and try to build on that for next season. Above all, I want to cement my place in the team and fulfil what I think I can be. I know it's there. I'm putting in the work and the coaching staff are there with me all the way.
I have to patient, disciplined, keep the head down and hopefully it will come good.
Listen to the RTÉ GAA Podcast at Apple Podcasts, Soundcloud, Spotify, or wherever you get your podcasts.
It's no surprise that people back home ask me about the weather. Well, I can tell them that the temperature has been in the mid 20s of late, which is perfect for me.
At this time of the year it can be up in the 30s, and attempting to make the 40s. My team-mates are complaining about how cold it is and how miserable it is for the summer and here's me loving the fact that it's not above 30.
We do play trial games in hot conditions. Above 30 degrees is taxing on the body, regardless of whether you are Irish or Australian. It can affect the quality of games. You are trying to perform at the highest level but it's physically impossible.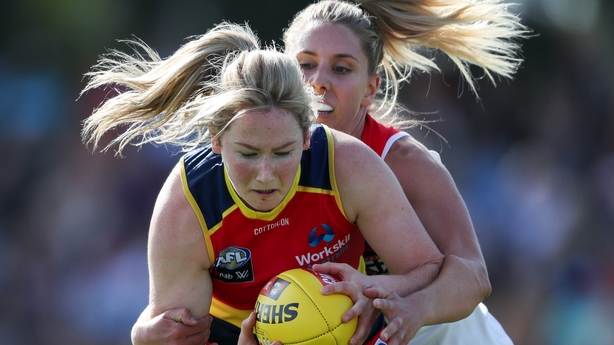 Over here they use the interchange bench quite well. When you are named on the interchange bench, it is actually not a bad thing, you are pretty much on within 3 or 4 minutes and then you are constantly on rotation.
There is a full rotation on each line, whether that's backs, forwards, the mids or wings. You never spend any more than three minutes off the ground. Everyone is getting a decent break. Last year we reached up to 80 or 90 rotations per game.
It benefited us massively, as it worked in our favour. It something that needs to be done especially with the heat.
When you are named on the bench back home, people sometimes assume you are not going to get a game. All told, it was a learning curve for me as I didn't understand what the interchange was when I first came out.