Wexford manager Davy Fitzgerald said last night's Allianz League victory against Dublin was one of the most frustrating games he's ever been involved in.
The Leinster champions scored an injury-time goal, through Jack O'Connor, to snatch a victory that looked unlikely as the game entered its concluding stages.
It's a result that puts the Yellowbellies in a good position to qualify for the knockout stages of the league.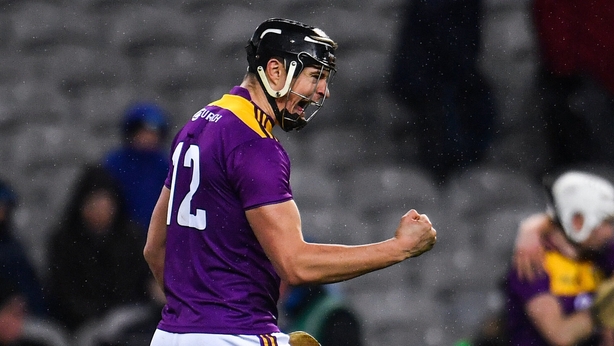 It was a stop-start, bad-tempered affair though, with Fitzgerald reckoning the free count was in the region of 50 over the course of the 70 minutes.
"It was probably one of the most frustrating games that I've ever been involved in," said the Wexford manager afterwards. "You just couldn't get a flow in the game.
"We've a great game. It's important we mind it. In hurling you can blow up a free every minute or two if you want to. It's important to be sensible.
The win maintains Wexford's unbeaten streak against the Metropolitans since Fitzgerald took over ahead of the 2017 season.
That's a run that stretches to five games, including two ties in the Leinster Championship.
"We dogged out the game," Fitzgerald added.
"Did we play as good as we could? No, but in fairness that was down to Dublin. They showed tremendous heart, and they were right down on top of us.
"This is mid-February. You're not going to be reading into anything, because when we play the Dubs in Wexford Park in mid-May, it's going to be completely different.
"The only thing I can take out of tonight is massive resilience because we were four down, and down to 13 men… and we hung in there."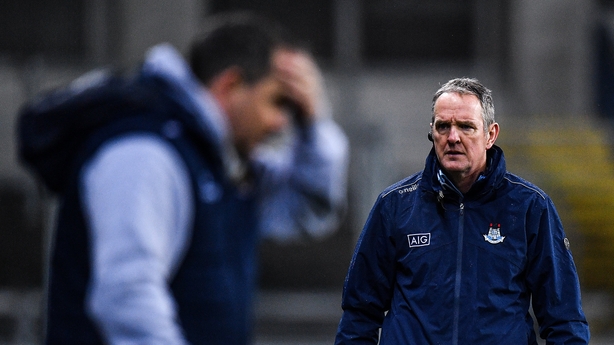 It was a disappointing result for Fitzgerald's Dublin counterpart Mattie Kenny.
The Blues led going into added time, but they couldn't hold on. And while Wexford were down to 13 players, after Conor McDonald (straight red) and Shaun Murphy were sent off, the Dubs were also down two men after Eoghan O'Donnell was given his marching orders.
Chris Crummey was also injured late on, but Kenny had already used all of his substitutes.
The Dubs now face a trip to Ennis where they have to win to have any chance of making a league quarter-final.
"Two minutes into injury time, to concede a goal at that stage is disappointing," admitted the former Cuala supremo.
"The game opened up too much, and it became a 13-a-side game. There's a lot of space at Croke Park, and Wexford made a couple of runs there where we just got caught.
"I thought we started the brighter, and that we were controlling the game to a certain extent. We won the momentum back after the (Mark Fanning-converted) penalty.
"It was only in the last five minutes that Wexford came, and that goal was pivotal in the finish.
"You'd like to have closed out the game, but you can be sure that there won't be a puck of the ball between the two sides in the Leinster Championship."
Kenny also confirmed that Liam Rushe, who was taken out of the squad shortly before throw-in, is back training and could see game time against Clare, while Conal Keaney is set to have a metal plate removed from his shoulder in an operation this week.