GAA director general Tom Ryan has described the soaring cost of inter-county teams' preparations as "unsustainable" and added that Croke Park are looking at ways to address the issue.
According to the GAA's financial report for 2019, the "alarming" increase of those costs rose by 12% between 2018 and 2019 alone, standing at €30 million.
Speaking to RTÉ Sport's Clare McNamara, Ryan stated his belief that such an upward trend is not sustainable.
"It's unsustainable and I think counties themselves would recognise that," he said. "We have spent a lot of time with the executives in county committees over the past four to six months looking at this particular issue.
"There are a number of things that have to change. We need to change perhaps the size of county panels.
"If we had a more truncated calendar with a finite closed season, I think that would help things and I also think there is a cultural thing too in terms of the amount of resource and expenditure we put at the senior inter-county game versus the grassroots and the club level."
We need your consent to load this YouTube contentWe use YouTube to manage extra content that can set cookies on your device and collect data about your activity. Please review their details and accept them to load the content.Manage Preferences
As a solution, Ryan added that "one thing that might work and one thing we're looking at is shared resources". 
"For example, is there something here that we can do to provide expertise to counties who are not either not in a position to fund it or are having to perhaps accept second best because of the constraints that apply to them," he said.
"So we're looking at, yes, cutting back as one element. But it's not the only element."
Gaelic Games' governing body outlined record revenue figures in the financial report for 2019. 
But the association also reported the spiralling project costs for Páirc Uí Chaoimh in Cork and the resulting debt figure.
Ryan expressed confidence that Cork GAA will be able to meet their obligations after revealing that the long-term debt figure for the Páirc Uí Chaoimh stadium project stands at approximately €20 million.
"The cost of the stadium when everything washes out will be €96 million," he confirmed.
"This time last year we talked about projected costs and we talked about worst case and best case scenarios.
"We're actually not at the final end game of all that, believe it or not there are still quite a number of things to resolve. 
"But I'm confident at this stage that the final cost will work out at €96 million which is significantly above what was initially estimated.
"But I think the important thing for people to remember is what an asset [the stadium] is going to be for the association for the next 30 to 40 years."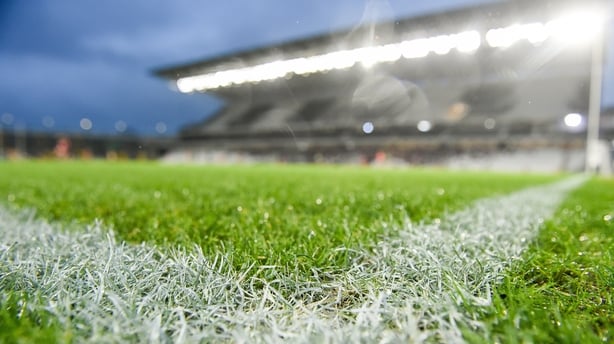 But he acknowledged that it will be a "challenge" for Cork and the GAA to be able to finance the debt.
"I've no doubt at all that we'll be able to manage that," Ryan added, before touching on how the Rebel county may address the debt.
"Cork is a significant and very proud GAA county. We've had counties before that have faced similar challenges in terms of not quite the scale of the debt but proportionally would have been as problematic for smaller counties.
"The GAA has a great tradition and ethos. We pay our way, whether that's counties or whether that's clubs.
The final long-term debt figure for Páirc Uí Chaoimh will be approximately €20 million. GAA Director General Tom Ryan speaks to RTÉ Sport about the "ongoing challenge" of the redevelopment #RTEgaa pic.twitter.com/jVnnFd0f75

— RTÉ Sport (@RTEsport) February 11, 2020
"I've no doubt at all that it's going to be hard work for Cork. We'll support them nationally. We'll work with them on their business plans and we'll help with their fundraising and so on.
"But I've no doubt at all that Cork will be able to live up to their obligations."
The director general added that future capital projects will have more "central oversight" as a result of the Páirc Uí Chaoimh experience.
Overall, the GAA's financial outlook was positive according to Ryan, pointing to the record €73.9 million revenue figures.
"We had a good year. Our revenues increased by 16% to almost €74 million," he said.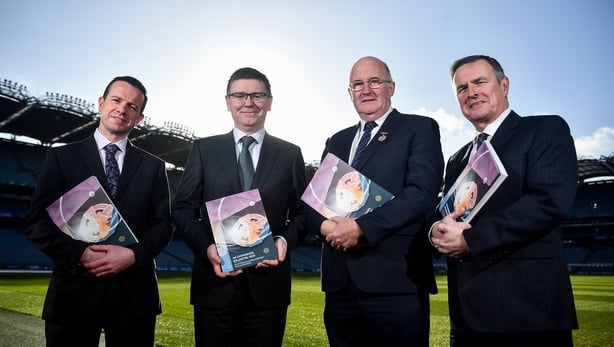 "The predominance of that was based on an increase in gate receipts which is always the most encouraging part.
"About one and a half million people attended GAA matches in the course of last year which is the highest it's been for a couple of years and that brought in for us a significant increase in gate receipts."
But with the report emphasising that 2019 levels are "unlikely to be repeated" this year, Ryan said the GAA would proceed with caution on the financial front.
"We've had a good year and we are in a good position but I don't think - and hopefully people get a sense of it when they read the accounts - there isn't any room for complacency with things," he said.
"A couple of little warning signs. We have a significant capital projects ahead, significant commitments that we need to make to among others, Kildare, Waterford and Meath.
"Another small cautionary note. We don't expect to have any concerts in Croke Park stadium for the summer ahead just for reasons of availability of acts and so on. 
"So we've had a good year, we're in a very good position but it's not to say that we're complacent to any degree at all."
He also confirmed that an official name for the new Tier 2 Championship could be unveiled in time for Congress which takes place in late February.
Ryan went on to address on-field matters that have arisen at the start of the 2020 Allianz Leagues. For example, time-keeping in added time reared its head as an issue in the football league at the weekend, with Meath manager Andy McEntee, for example, frustrated with the amount of time allotted to his team at the conclusion of their game against Mayo on Sunday. 
It had followed debate about the time Dublin were afforded in added time against Monaghan at Croke Park the previous night.
On RTÉ2's Allianz League Sunday, Pat Spillane had called for the potential introduction of a time clock similar to that used in the women's game as a solution.
"Surely we can take from the ladies' game and introduce a time clock. The sooner the better."

Pat Spillane says too much pressure has been placed on referees following the rule changes for 2020. #RTEGAA pic.twitter.com/Yl4QJzv8up

— The Sunday Game (@TheSundayGame) February 10, 2020
However, Ryan said it is too early to make a judgement on the matter.
"We're three games into the National Football League and I think any change that we're going to countenance or consider should be based on a far longer period than that," he said.
"I wouldn't have any huge enthusiasm for doing that for the reasons that we rejected it before.
"I think what people have seen is actually it's not necessarily a negative. It's referees responding to what they see on the field."