Whenever officials are in the headlines after a round of Allianz National League games then something is off with the natural order.
The men in the centre of these storms will be first to argue that the best endorsement of any performance they produce will be their total anonymity in the match report.
Periodically we get glaring high-profile mistakes from an official that will attract some collective ire for a day or two until the sporting news cycle changes, but nothing ever fundamentally changes in how our games are officiated.
Kerry captain David Clifford was the latest recipient of rough justice, but like a long list before him, we are focusing on the symptom and not the cause.
The Players Knew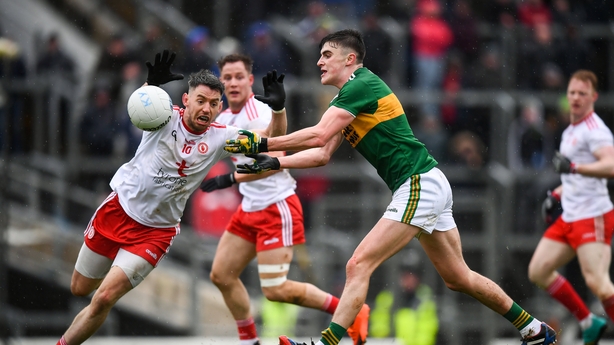 The actual problem with the officiating of the game in Edendork on Sunday was that it descended into farce almost immediately after throw-in. If the players didn't know in advance (they did) that they could easily buy frees and generate cards, then they knew very quickly.
Free-kicks, cards of all colours and copious writing breaks filled the gaps where football usually occurs. The players will inevitably endeavour to manipulate the opportunity that presents – after all, they are there to win.
Games where you are permitted to neither tackle nor compete for the ball are a waste of time for anyone interested in playing or watching football. Mickey Harte and Peter Keane could have tossed a coin after ten minutes for the two points and learned the same amount about their team's development.
Inevitably, the Blunderbuss approach to awarding free-kicks and cards would find a scapegoat or two before the end.
The Tinkermen
The most enthralling aspect of Gaelic games from both a playing and spectating perspective is the unique combination of pace, power, athleticism and skill that contests produce.
The games have remained intrinsic to our identity because – at their best – they are the modern version of the Clan warfare previous generations embraced as a pastime.
However, Gaelic football seems to be under constant attack from within. The next bus with the latest playing rule change never seems more than a meeting of Central Council away and it always seems like these buses haven't come from any great distance. Certainly, they never manage to get around to visiting playing or coaching outposts.
Of course, the forgotten and most maligned people in this perpetual charade are match officials - the poor b*****ds that have to implement the latest whim that looked good on Croke Park Hotel headed paper.
These fellas have to make layer upon layer of split-second reasoning and decision-making look streamlined and fit for purpose during one of the most dynamic sports in the world.
What do we want Gaelic football to be?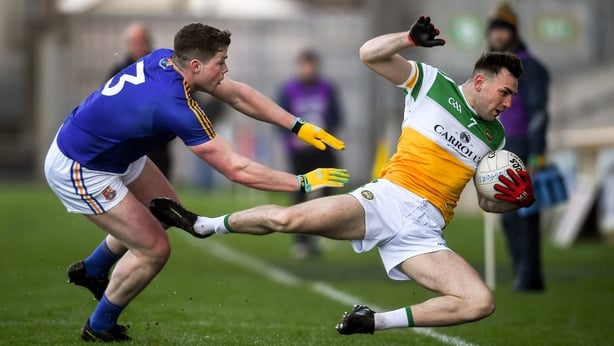 Like virtually everything else within the association at the moment, choice is an illusion. The style and focus of the game has been dictated to us in recent years and we have acquiesced. There was a point where the officiating of hurling and football diverged in spirit and the latter has lost something of its soul since.
If we want to improve Gaelic football as a spectacle we have to first agree on what we want the game to look and feel like.
There are many voices that should have a say in answering that question, but I am quite confident that the following broad golden rule would return in any survey of players, coaches and supporters: allow the players to compete hard for the ball within the agreed rules of the game.
There are a whole subset of rules that permeate off that core value, not the least of which are:
We're okay with incidental contact in a genuine attempt to win the ball
We're okay with aggressive tackling targeting the ball
We're not okay with a blind eye to steps to encourage attacking play
Player reaction should never dictate decision making
That's a far from exhaustive list but it captures the spirit of the game that people want to play and watch. It requires a proper definition of our tackle that goes beyond perception because at the moment, every whistle happy referee can find a technical infringement in any piece of contact to justify dementing the rest of us.
If it sounds a little like how hurling is officiated then great.
Once we've established what we want the spirit of the game to look like, the rest can grow from that understanding.
The Great Contradiction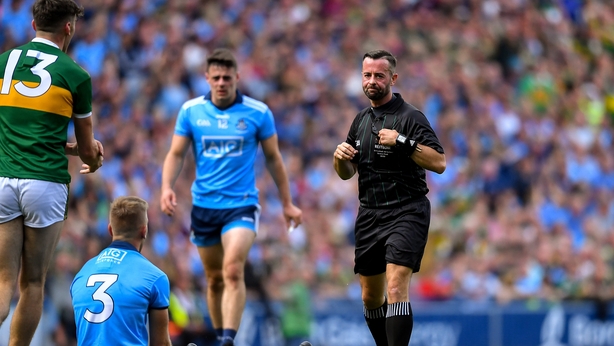 It is widely accepted within the game that the best referee in the country over the last few years has been David Gough and he was finally rewarded with the showpiece last September. Gough is admired by players because his style empowers how we want to see the game played: tough but fair.
You're not getting soft frees or buying them from the Meath man. Nor are you getting away with anything over the line of acceptability. If he doesn't see a foul then play on. If Gough is on duty then the players know to prepare for a physical battle. In short, if you can compete in an aggressive but disciplined manner then you will get your reward.
It helps that Gough also gets the majority of his split-second judgement calls bang on and consults his support team better than anyone to do so but those are skills that young referees can learn. The style and understanding of the contest has to come first and then the rest can be coached.
But here's the problem. The game we want to see is not reflected in the assessment, coaching and promotion of referees. No other conclusion can be reached when we consider the 'style' of referees that either achieve promotion or maintain their place on the National Referee's Panel.
If we all know what the best looks like, why can we not design a development programme that produces a conveyor belt with those skills and decision-making capabilities? After all, that's what we do to nurture players, coaches and administrators.
Central to that evolution is embedding the concept of teamwork in the development of high-class officials. There is a team of eight managing inter county games for the betterment of the spectacle and officials must be developed in that collective manner to get the best from each within their role.
We hear a lot about the new levels of fitness referees are aspiring to but how are we helping their decision-making as a unit? Does every official on duty understand how they can positively impact the management of the game?
For example, what minimum criteria do umpires have to meet to ensure that they are an effective support to the more central officials? More fundamentally, how often are they exposed to training and coaching that will give them a clear understanding of their role and streamline the decision making processes of the eight official team on match day?
What does better look like?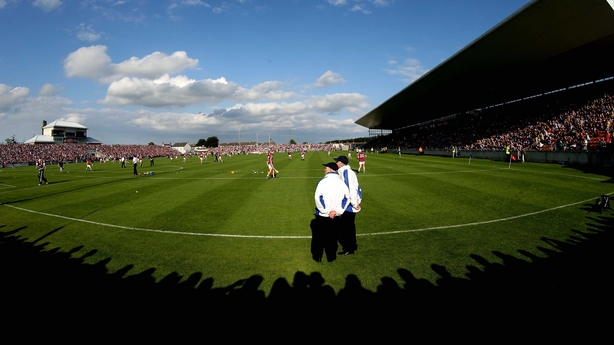 With our game becoming ever more reliant on conditioning and in particular speed, how do we evolve the capacity of match-day officials to adequately manage games? The solution has always been glaringly obvious at county level.
We already have three inter-county referees patrolling the pitch on match day – why do we curtail the influence of two of them to staying outside of the playing platform and making minimal contribution to decision making?
Those secondary officials should be roaming the pitch with a whistle and a watching brief on their sideline, as well as making on and off the ball calls.
Continuing the 'team' theme, we should create officiating teams for each year that are led by a senior referee but has built in mentoring and progression opportunities. Both auxiliary referees would work with the senior official over the course of the year and learn from their style and mentality.
It should be the senior referee's role to mould his apprentices in his style so that there is consistency of application in all areas of the pitch and those teams stay together for the year to create continuity and familiarity every week.
The teams are completed by referees aspiring to inter-county level serving in umpire roles. A consistent team of eight with a collective goal of aspiring towards excellence.
The capacity to lean on others for support and learning has never undermined the pursuit of improvement. Referees are no different.
If we want quality officiating delivered consistently then we have a duty to create processes and an environment that empowers referees to challenge and improve each other.