The season finally gets underway this Saturday and after a tough pre-season and trial games, it will be great to take to the field in Brisbane to face the Lions.
While there's always nerves leading into the opening game of the campaign, it is heightened by fact we have 30 players vying to make the 21-player panel.
It's a nerve-wracking week for everyone and it's the cut-throat element of professional sport. In Gaelic football, you know there's always a chance you will get a game, even if you are among the subs, but here you are either in or out.
You can do all this training and potentially not even make the squad and that side of things is something that's new to me.
Last year I was so nervous coming up to selection week and while I am more comfortable in the environment now, I was a little bit stressed over whether I would make the cut. That's normal I guess. There are some really good players at the club and I'm still pretty new to the sport.
Matthew Clarke announced the panel before today's training session, a light work-out focused on structures, and I got the news I was hoping for. It's a relief, but I know how hard it is for the others who'll have to sit it out.
Match-day panel
I missed out only once last season, but in one sense I was lucky that it was a home game, where you still go to the game and arrive at the same time as the squad.
Obviously you can't actually be on the pitch or in the dressing room, but I was still made to feel part of it by the players.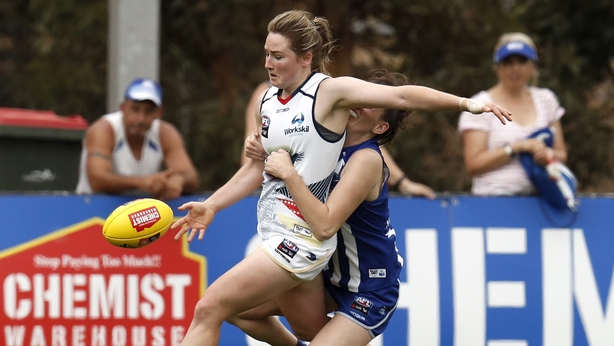 Missing out on the away games means you are completely removed.
With the team named on a Thursday, you do have a couple of days to process the decision.
You need a positive outlook to try and get yourself back in and I realised how important it is to try and learn from the game you are watching.
I was trying to do things that didn't come naturally to me and when I over-think things, I don't play well
Looking back now, it was beneficial for me to watch a live game because I learned so much from it. I'm still so new to the sport and every day remains a steep learning curve. These opportunities do help expand my understanding of the game.
I put my head down and the following week was selected. I got another chance, took it, and never looked back.
I had started over-thinking the game. I was trying to do things that didn't come naturally to me and when I over-think things, I don't play well. The week out helped me realise that I was putting too much pressure on myself.
There's no getting away from the fact I was really disappointed, but ultimately it stood me in good stead.
Every squad has 31 players, but we are a little light at the moment due to injuries. Chelsea Randall is out for the season, while Erin Phillips and Chloe Scheer both suffered ACL injuries in last year's grand final. Rhiannon Metcalfe picked up the same injury during a pre-season trial game.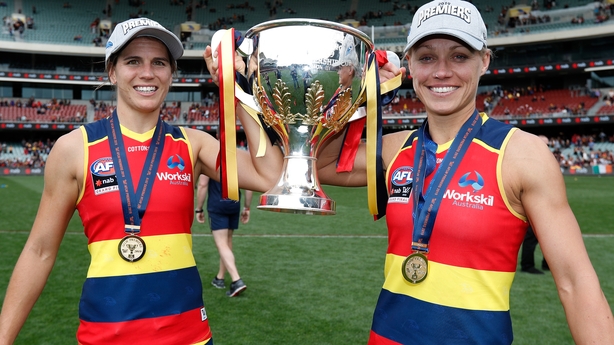 Training on Tuesday was short and the last real hit-out before the game, with high intensity drills and contact. We were running through structures and game plans.
It's hard to know exactly where we stand until we take to the field in Hickey Park. Last year it was an even bigger step into the unknown.
With everything feeling so new to me, I had no idea how we were shaping up before we took on the Bulldogs.
We lost 18-17 – our only loss during the campaign – but we were happy with our overall performance. The problem was, we just couldn't convert our chances and only kicked one goal.
I don't take much notice of hotel rooms and thankfully it doesn't impact my sleep. I conk out pretty quickly
This year going into round one we have had changes in personnel, so there is an element of going into the unknown once again. Brisbane are in the same boat as well.
We don't really know how good we are, or the level Brisbane - who will have Tipperary's Orla O'Dwyer in their ranks - are at this season, so it will be interesting to see how both teams fare out.
We head off around midday on Friday for what is a two and a half hour flight, with a captain's run to loosen the legs and a quick tactical run through.
One of the benefits of League football at home is that you travel quite a bit and we would sometimes stay over the night before. As a result, I don't take much notice of hotel rooms and thankfully it doesn't impact my sleep. I conk out pretty quickly.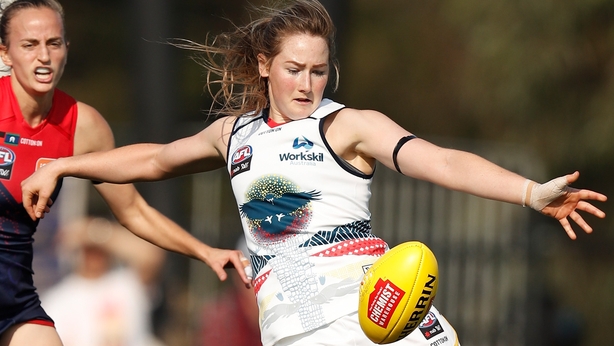 We are staying in Brisbane Saturday night as Adelaide Airport has a curfew of 11pm so we wouldn't get back on time.
There is a lot of excitement over the start of a new season and I am keen to make further strides on the pitch.
Goal number one for me is to get selected in as many games as possible. I'm in control over that with how I perform in training and in matches. That has to be the main priority.
After that, my aim is to play as well as I know I can if selected. I want to impact games more than I did last season.
A back or forward?
I still don't know what position I'll end up playing in. In the trial games I played everywhere and anywhere, so whether I end up in the backs or forwards remains to be seen.
It's really up in the air for the likes of me because I have played in every position.
Sometimes I feel I am being dragged in all directions without getting settled in one position. There are a lot of things for me to grasp, all the structures that go with the different positions.
On the other hand, it means I'm a more versatile player and it helps my selection chances if I'm able to cover different positions.
What gives me confidence is, I know I haven't played my best game yet as I'm still figuring out what works best.
Roll on the new campaign!