"You do have a few mental demons after suffering such a horrific injury and also one that took such a lengthy amount of time to come back from" – Cora Staunton
Four All-Ireland titles with Mayo, three National League titles, 11 All-Star honours, six All-Ireland Club Championships with Carnacon and that's a quick glance at her GAA honours, with success in rugby and soccer also noted.
Her inspiring sporting journey wasn't quite finished yet however and in 2017, Staunton became the first ever international player to be signed by an Australian Rules side when she penned a deal with Sydney Giants.
She was awarded the Club's Goal of the Year award at the end of her debut season and earned herself a new deal.
In May 2019, and following the conclusion of her second season with the Giants, Staunton suffered a horrific triple leg break as well as a break to her ankle, with questions immediately being asked as to whether the end of the road.
"I finished up with Giants last year at the start of April and I decided at that stage I was going to stay in Australia for another few months," said Staunton as she recalled a tough 12 months.
"I had retired from playing with Mayo and the club championship hadn't started yet at home. I wanted to give myself an extra few months to see Australia and just some downtime really.
"I was due back in Ireland in June so I decided for April and May that I would play some club football here to help my AFL skills. I had already signed for 2020 with the Giants so I wanted to try and get a few extra games and more experience under my belt. The fact that I am relatively new to the sport, any experience that I could get I wanted to take.
"I decided to play a bit of club footie for the eight to 10-week duration before I headed home in June. I joined up with the UNSW Bulldogs along with a few girls who I had been playing with at the Giants. It was only my second game and just at the start of the second quarter I went to side step someone and as I side stepped my foot got stuck in the ground just as the strong tackle was made. I couldn't move my locked foot before the tackle and immediately I could hear crunching sounds as I was landing on the ground.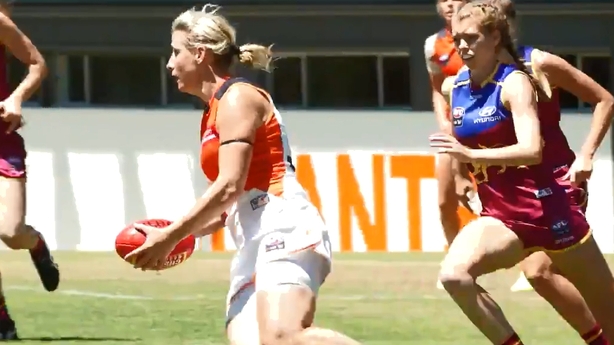 "I naturally tried to get up off the ground after the tackle but straight away I knew something was wrong and when I looked down all I could see was my leg dangling in all directions and it was also quite twisted. At this stage I was screaming in agony and on that day our club captain at the time Amanda Farrugia, who was playing with the opposition, straight away told me not to look and did her best to calm me down.
"Once I reached the hospital it was straight for X-rays and scans and was told pretty quickly that I had broken my leg, my tibia in two places, my fibia in one and a break in my ankle so four breaks in total. I was pretty shocked to be told that it wasn't just one break but four different breaks.
"I had surgery pretty quickly to straighten my leg back but the 24-48 hours in between was extremely bad in terms of pain and then following that I had surgery to fix my leg which involved a rod and five screws being inserted which I still have and that's when the recovery process started.
"I knew it was going to be a long road from there on in and obviously with the internet and google and all of that you find out a lot of information when you start looking. I tried to stay as positive as I could but it was tough."
That scary ten-letter word 'retirement' hasn't even come close to Cora Staunton's thoughts yet
As the Carnacon and Mayo legends edges closer to her 40th year and in a game that is becoming increasingly demanding year on year in terms of fitness levels, pace, intensity and conditioning, it would have been perfectly understandable for most when the subject of retirement began to be debated and suggested amongst family, friends and fans of the game.
That scary ten-letter word 'retirement' hasn't even come close to Cora Staunton's thoughts yet, in fact the 38-year-old has her sights firmly set on her latest challenge as part of the Giants' leadership team for the upcoming 2020 season.
"I'm doing quite well. I'm recovering well. I am coming up on nine months post-surgery now and I am thankfully back in full training since just after Christmas and full contact as well.
"We have played two practice matches, one of them against Adelaide Crows and one against Brisbane and I've played in both.
READ AILISH CONSIDINE'S AFLW DIARY
"We just played our final pre-season game before our season starts properly, which for us is on Saturday at home to Gold Coast.
"With regards to my fitness after my injury and where I am at, I've been cleared medically by our doctors and physios ahead of the new season. Whether I am picked or not will be up to the coach but I am doing everything I can to be in the team in two weeks' time and looking forward to Round 1.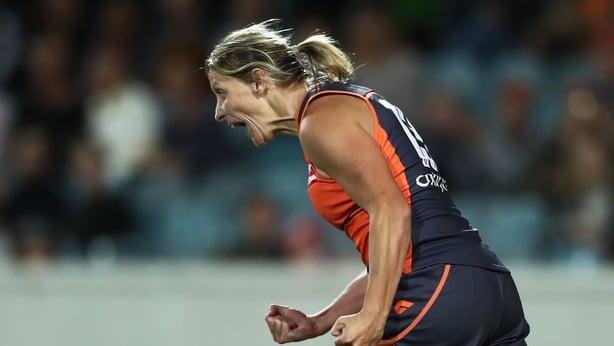 "I don't think I ever contemplated calling it a day in terms of my playing career as that just isn't in my psyche and never has been. During the rehab journey there was a couple of times when I did wonder and you then get people saying it's going to very difficult to come back from and other things.
"Funnily enough that's what turned into one of my strongest motivations in terms of a comeback, to try and prove people wrong and show people that no matter what age you are or what your circumstances are that if you really want to you will do it.
"I've always been very driven and I suppose stubborn too and the way I thought about it was that as a sportsperson I've always enjoyed challenges. This was obviously a completely different challenge. I have had other injuries including ACL injuries but this was a whole new challenge in a lot of different ways.
"The first few weeks were scary in terms of how much back-to-basics it was. I had to learn how to walk again properly and then after a few weeks it was learning how to walk without a limp and adjust to that. I was probably in the club five to six times a week for sessions of three to four hours. I had to learn how to jump, hop and skip again.
Feel extremely lucky to be back out playing with this brillant bunch. A lot of times over the last 270 day's I didn't know if it was ever possible. It's been a very tough journey and a huge challenge mentally. I would like to thank everyone for there support along the way.1/2 pic.twitter.com/0ec4I76zvG

— Cora Staunton (@duckie15) January 26, 2020
"By week 20, I was back fully running and on track and that was when they were happy to let me home, I went home then for ten weeks but I was still following my rehab programme while I was home and starting to ramp things up in the gym again. Between everything I was putting in over 20 hours a week and also trying to balance my full time job at home.
"I found that very tough and also quite isolating and lonely at times doing it at home because I was without the help of Simone [Freeman, strength and conditioning coach] to keep me right and for support. I did have the help of a guy in Claremorris called Conor Finn. He was the strength and conditioning coach with the Mayo men's team.
"I met him once a week and he was brilliant. It was just a way of ensuring I was doing the exercises the correct way and he actually reported properly back to the club for me which was great. My good friend Caroline Brennan is also a physio so she helped me hugely while I was home.
"I was lucky thankfully that I didn't have too many setbacks over the course of the recovery process. There's a guy here who would be regarded as one of the top players in the AFL and has also won a Brownlow medal too and I spoke to him on the phone. His name is Tom Mitchell and he plays with Hawthorn, he had a similar injury last year and he was so unlucky compared to me in terms of setbacks.
"He had a combination of infections and also had to get his metal removed too which was quite complex so once I heard all of that I knew overall I was actually lucky. You do have bad days and doubt yourself and wonder will things ever get better."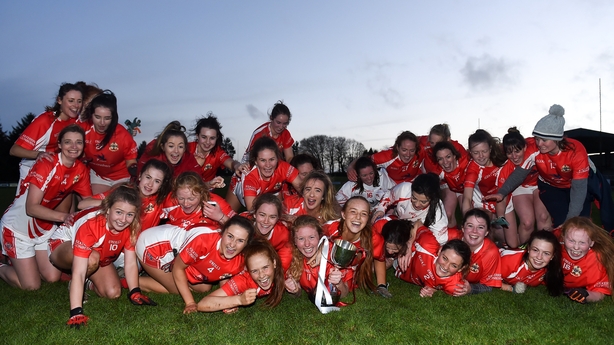 Having helped Carnacon to no less than six All-Ireland Club Championships and countless provincial and county honours too, Staunton has been a truly admirable servant to the club.
Despite her incredible service to date with the Mayo club and extensive honours list to be proud of, the hungry, competitive and passionate fire that burns so brightly within Staunton to this day led her to a terrible feeling of guilt towards the club following her leg break, with the thoughts that she was going to miss the early season fixtures with the club.
Her intercounty career ended last year after a public falling out with manager Peter Leahy.
"My aim had been to get back home a couple of weeks before the county final and one of the hardest things for me then throughout the whole journey when I did return home was not being able to line out for the first few matches for Carnacon.
"I've missed very few matches for that club over the years I've been playing for them. When I initially broke my leg, one of my first few thoughts was that I felt so guilty and so bad now that I was going to miss games as soon as I returned home. I felt like I was letting the club down having been injured.
"We had been through a very traumatic year; I had only been home a few weeks prior to my leg break as a result of the passing of our manager Jimmy Corbett. On top of how tough that was for everybody I just felt like I had let the girls, the backroom staff, everybody involved with our Carnacon team down, that I wasn't going to be there for them during one of the most difficult times the club has ever experienced.
"It was such a lovely feeling to get myself back for the county final as well as kicking a score and contributing. The biggest thing was to get the win and that's what the girls did, to get number 21 that day and especially with the year that we were all going through, it was a huge day and a very special day for the club.
"We ended up going out in the Connacht semi-final which was a huge disappointment for us all. Again personally I feel quite guilty about that too because for me looking back at it I wasn't anywhere near the top of my game, you feel like you are letting your club down who have been there for you for years and I wasn't at the top of my game that day which is hugely disappointing.
"You do have a few mental demons after suffering such a horrific injury and also one that took such a lengthy amount of time to come back from."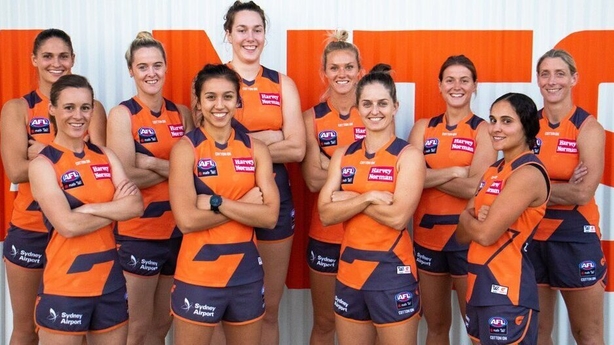 From a medical point Staunton has great praise for her club in Australia in terms of support, costs, medical bills.
"In terms of comparing it to at home and I can only speak from my experience with Ladies Football and with that I think is that it's very different. I think it is something that we actually really need to improve on.
"We have an injury fund in ladies football that only allows you a certain amount of money, at the time of my ACL I think it was up to €5,500 you could claim back and that includes physio, which when you take everything into consideration it really isn't enough.
"More needs to be done for me to make sure that girls aren't ending up out of pocket at the end of it all after a serious injury.
"I know myself I have been in the past and I know of other girls who have been too. Here you never ever have that worry and I think we are a couple of steps behind where we should be at home in relation to getting scans, tests or appointments. Here, when you need an appointment or a scan it will be that day or at worst the day after.
"I know it's a semi-professional set up but if you need any of that here you get it within a day or two and that's the way it should be.
"In ladies football at home, they need to keep improving on this issue, you can't have girls left out of pocket when they pick up an injury while playing, it is so important that they are fully reimbursed, like if they are off work as a result of their injury all of their costs should be covered, players or parents of players should not be having to fork out their own money for the medical bills with the risk of being left out of pocket and this should apply across the board be it club, county or whatever level it happens."