Clare manager Brian Lohan admitted that star forward John Conlon left referee Seán Cleere with no option but to issue a red card during the Banner's 0-18 to 0-15 win over Wexford.
Lohan came up against former team-mate Davy Fitzgerald for the first time as an inter-county manager since their high-profile fallout and will be pleased how they came out on top of the 1B clash at a windswept Chadwicks Wexford Park.
With the breeze at their back, Clare made most of the first-half running, but were dealt a setback when Conlon was dismissed in the 29th minute.
The Clare captain was given a straight red for a rash challenge on Kevin Foley and while Lohan believes there was no malice in the foul, the fact that it was high left Cleere with a straight forward decision to make.
"Everybody in the game knows anything in and around the head, be it the hurley or hand, is a straight red. By the letter of the law he had to go," he told RTÉ Sport.
"As soon as he did it, he realised it was kind of borderline. He was unfortunate to get sent off."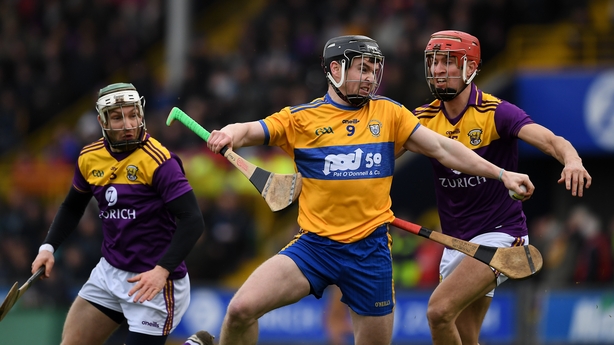 An eight-point half-time lead dwindled after the break, but with Tony Kelly unerring from frees – all but two of his 0-12 tally came from placed balls – the visitors did enough to leave with the win.
"It was a tough game, physical all over the field. I'm delighted to get the win.
"Their attitude is excellent and they have been working really hard to ht last nine, 10 weeks."