Maybe it's because it arrives on the heels of largely underwhelming pre-season competitions but the Allianz National Leagues have developed a habit of creeping up on us and commanding minimal expectation in terms of quality before the fact.
Fairly consistently though, league games between well matched opponents deliver brilliant entertainment.
The opening weekend of skirmishes did not disappoint. As is usual these days, new rules had to be factored into preparation but very few games failed to deliver hard fought contests.
The 2019 All-Ireland final replay in Croke Park between the country's best two teams can't be taken as your typical fare but broader results bear out the pattern.
The 16 opening round fixtures across each division produced five draws and only five matches had a winning margin above four points. The league really does produce our most consistently compelling games.
The Mark is Here to Stay
Central to most conversations previewing this campaign has been ongoing debates about the merits of the advanced mark, the officiating of same and how it will influence the evolution of Gaelic Football. There is a misconception hanging in the air that discussions are ongoing or that we'll see further change for the summer.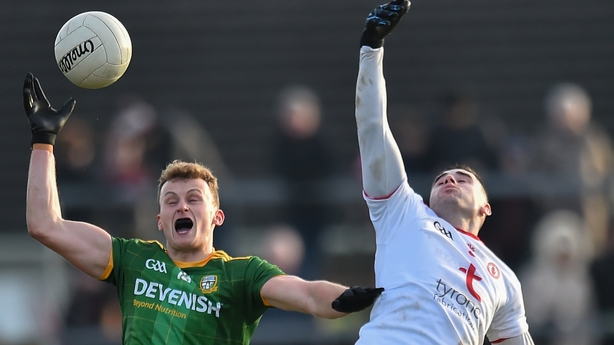 Lets be clear – the mark is now fully in rule at all levels of our game and will not be disappearing without a dramatic change in direction.
If week one's games are an indicator, it seems that penny has not really dropped with coaches yet either.
The evidence that there has been much thought or preparation invested in how to utilise the advanced mark as a serious weapon is scant.
Going forward, we should expect a type of arms race going deeper into the league as teams realise the potential of the mark as an important element in a diverse attacking plan.
Coaches will now find time to work on developing movement patterns that leverage marking opportunities and, as importantly, devise structures to counteract their concession in scoreable positions.
The league remains a testing and development ground for a lot of teams, aiming to be at full throttle for the championship. In 2020 that will include the establishment of the advanced mark within each team's artillery and that work will begin to gather pace over the course of these seven games.
Making the Mark Work
Those forwards' movement no longer has to factor in a route to goal if they can take a pass on the full so we should expect increasing inventiveness in how space can be found.
For those of us with only a casual acquaintance with Aussie Rules (which is most of us) the expectation of our own players is to dominate under dropping balls, fetching with full backs and sweepers scattered to the winds.
That's what "mark of the week" looked like on Transworld Sport after all.
In reality, marking opportunities will be most effectively created via a flat chest pass that holds just enough air time to be attacked and traverses the path of an aggressive runner.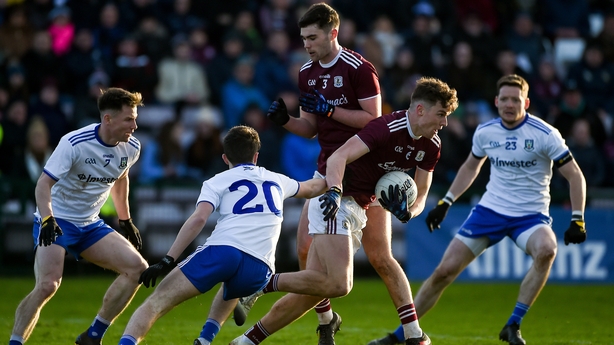 Inside forwards will need to recalibrate their thought processes. Quality forwards like to take kick passes off a cutting run, where they are half turned and putting defenders in reverse mode as they collect possession.
Covering defenders have become adept in recent years at reading those arcing runs and cutting off the space needed.
Those forwards' movement no longer has to factor in a route to goal if they can take a pass on the full so we should expect increasing inventiveness in how space can be found.
Quality of Kicking
It may be because it is so obvious but the additional potential benefit that the impact of the advanced mark can bring is the re-examination of the effectiveness of different types of kick passes can bring. An instep or hook pass is generally an extremely accurate delivery that can be shaped to the forward's advantage.
Crucial feet or inches can be measured to find a runner's path – usually off one bounce – which will now have an obvious limitation.
The pass that will garner the most "advanced marks" is a punt pass off the laces. The subtle difference can be difficult to discern at high speed.
More specifically, highly skilled kickers can create back spin off a punt kick that cause the ball to hold its trajectory and drift further at a comfortable height and there is no curl or deviation in the flight path.
The pass that will garner the most "advanced marks" is a punt pass off the laces. The subtle difference can be difficult to discern at high speed.
A David Clifford or Conor McManus breaking left or right and buying a yard of space from some rabid dog needs a pass to their advantage that can be attacked. Taking it on the half bounce or smashed at them limits or removes what can be done next.
If they can latch onto a floating delivery on the full then the storm around them immediately dissipates and the sun peaks through the clouds for fifteen serene seconds.
Defences Exposed
For anyone paying attention, a dying skillset at county level in recent years has been the collective ability of defences to deal effectively with high ball.
The arrival of permanent sweepers and a covering middle third brought safety in numbers. When the occasional test came – usually in the dying moments with an opponent chasing goals – most defences look alarmingly unfamiliar with the protocols of minimising risk.
Deliveries dropping into dangerous areas are most effectively addressed collectively. Once in the air a subtle but important choreography of checking, stumbling and adjustment of feet and positioning should protect a defined catcher and eat up the space a dropped ball could arrive in.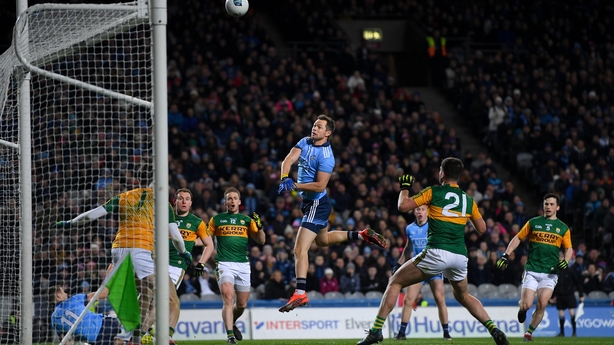 Commonplace less than a generation ago, those chords of collaboration have largely disappeared in modern defences.
It will be interesting to see if the clear and present danger presented by the advanced mark revives those old coaching conventions or if, in the short term, the easy fix is to just drop more bodies into "marking" territory.
Creativity
We are only at the beginning of whatever journey coaches' ideas can bring us on with the advanced mark.
Last weekend is not reflective of the evolution that may come and week seven will most likely produce a more mature picture of what is possible than week one.
The advanced mark can positively influence how football is played if teams get enough time on the pitch to streamline the patterns that best suit their game. Where we will see it have the most effect is when strategies become known and planned for. That is when "marking" movements can become decoys and open up space for other types of attacks.
Creativity and lateral thinking are always welcome in any dynamic sport. The advanced mark offers coaches and players broader opportunities to express themselves in what has become the most condensed spaces on our pitches.
There are some brilliant thinkers working with teams at the moment and we should look forward to the evidence as the league unfolds.