Shane McGrath feels 2020 will be pivotal for Dublin and Mattie Kenny after their disappointing conclusion to last year's All-Ireland Hurling Championship.
2019 saw Dublin shocked by Laois in the first knockout round.
Before that defeat, they had made an encouraging start to that year by beating eventual All-Ireland champions Tipperary in the Allianz Hurling League Division 1 quarter-finals and then overcoming Galway in the Leinster Championship round-robin.
But as the 2020 hurling league begins, former Tipperary hurler McGrath believes the Dubs are under pressure this year.
"It's a big year [for Dublin] and it's a big year for Mattie Kenny as well," he told RTÉ 2fm's Game On.
"He was coming off the success of Cuala and he knew maybe more success than losses with Cuala.
"They were just a fantastic club team and he was just so good with them.
"A lot of the Dublin lads would have known him through that."
Despite the highs Dublin enjoyed throughout 2019, McGrath believes the Laois loss overshadowed the positives in the eyes of observers.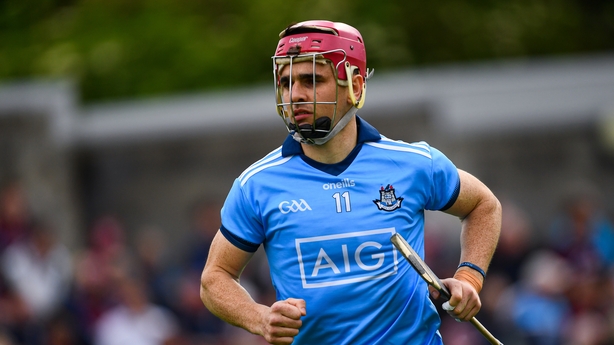 "The only thing that people remember about Dublin hurling last year is Portlaoise and that they lost to Laois," he continued.
"So they need a big year this year. Mattie Kenny needs a big year out of his players and the players do too."
But he believes Kenny has made a good decision by appointing Danny Sutcliffe as captain.
"I think making Danny Sutcliffe captain is a great call," he said.
"Danny's 27 now, he is in the prime of his career, he was away in New York for a while and took time out.
"I think Dublin, maybe they'll get a new lease of life. Danny Sutcliffe, I'm sure he's seen as a leader in there and Mattie Kenny wouldn't have picked him as the captain otherwise.
"They will have a big point to prove that what happened last year against Laois is not them.

"As good as Laois are and everything, all the traditionalists will say that Dublin should've beaten Laois last year.
"They didn't and Laois went on and played very well and Laois are going to build on that.
"But the Dublin people themselves and the Dublin hurlers and Mattie Kenny, this year is massive for them."