A rematch of the 2019 All-Ireland final between Kerry and Dublin is the ideal way to open the 2020 Allianz Football League, but the limelight has been hijacked by the new playing rules - or, indeed, the confusion surrounding them.
We need your consent to load this SoundCloud contentWe use SoundCloud to manage extra content that can set cookies on your device and collect data about your activity. Please review their details and accept them to load the content.Manage Preferences
The advanced mark, sin-bin and advanced kick-out were all rubber-stamped at Special Congress in October, but the exact workings around some of the rules have caused some head scratching.
So much so that two days out from the commencement of the league, Croke Park briefed the national media on the final clarifications and interpretations of the rules, three days after national referees were given the same briefing which was then passed on to the county boards.
Whatever way you look at it, there is room for exploitation of the rules – the 10-minute sin-bin can potentially be manipulated by those at a numerical disadvantage for example (eg players winding down the clock by going down with cramp), while quite how accurately referees will measure the 20 metres the ball must travel forwards for a mark to be claimed remains to be seen.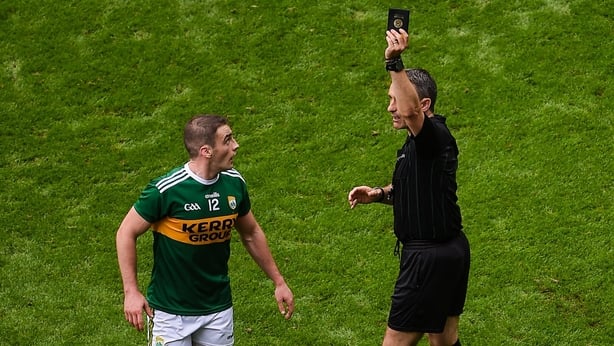 There are also a number of anomalies. Should a game go to extra-time, it is more beneficial to make a dangerous tackle rather than a cynical one with the clock winding down as a dismissed player can return in extra-time, while a player in the sin-bin must carry out the 10 minutes on the sideline.
Croke Park's argument is that it is all part of the journey to make the game a better spectacle. We will have a clearer picture by the end of March.
Back to matters on the pitch and 2020 will undoubtedly represent the most consequential League we have ever seen.
Teams who find themselves in Division 3 and Division 4 at the end of the 2020 Allianz League will not contest the Sam Maguire unless they reach their respective provincial finals.
So there's added pressure on teams in those two divisions and significantly more pressure on the match officials in light of the rule changes.
DIVISION 1
Donegal, Dublin, Galway, Kerry, Mayo, Meath, Monaghan, Tyrone
2020 begins how 2019 concluded with Kerry and Dublin slugging it out in Croke Park, but there are some key changes even in just a four-month period.
Jim Gavin is no longer at the helm and Dessie Farrell is likely to offer more players the opportunity to shine, while in the opposite corner, David Clifford will lead the Kingdom into battle.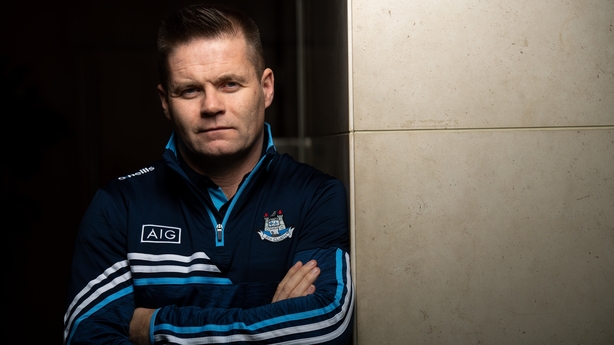 Will the Blues unearth even more personnel before Championship? Will a change at the top destabilise the Dublin juggernaut? Can Kerry implement a more stable defensive background? These questions won't be answered definitively in the spring, but it will give a good indicator as to what to expect on the drier summer sod.
Ulster has the strongest representation in Division 1, with Armagh, Cavan and Fermanagh also bidding to reach the top flight next year.
Declan Bonner is in his third season as Donegal manager and they are threatening to emerge into serious All-Ireland contenders. Last year's Division 2 winners, they conclude their campaign away to Kerry which could be a humdinger if both have something to play for.
Seamus McEnaney returns to the Monaghan hot seat and after finishing sixth last year, preserving their top-flight status will be the key objective, while Tyrone have injuries and the loss of Cathal McShane to contend with. On the flip side, the progress of Darragh Canavan, son of Peter, will be of interest to fans the length and breadth of the country.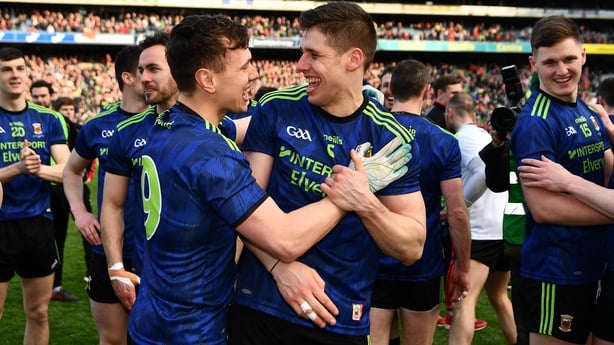 Now in their 22nd consecutive season in Division 1, Mayo have silverware to defend. Donegal away and Dublin at home is a difficult start to a campaign, but the advanced mark could see even greater responsibility fall on Aidan O'Shea, perhaps even closer to opposition goals.
Meath's primary motivation will be simply to survive. Bryan Menton and Donal Keogan will captain the Royals on their first top-flight season in 14 years and the fixture list has not been kind, with Andy McEntee's men on the road for their final two fixtures.
Will Galway offer more potency under the stewardship of Padraic Joyce? A change in style seems somewhat inevitable if the Tribes are to push on, while the rule changes would appear to suit the style of Damien Comer. Captain Shane Walsh has begun the year well and he will need to translate that form consistently if Galway are to be challenge for silverware.
They finish their group stage off with home ties to Mayo and Dublin, which should paint a clearer picture of Galway's standing in 2020.
DIVISION 2
Armagh, Cavan, Clare, Fermanagh, Kildare, Laois, Roscommon, Westmeath
The primary aim for every team in Division 2 is to remain where they are so they will be in a position, in theory at least, to contest the All-Ireland, should they fail to reach their provincial deciders.
Roscommon and Cavan both shrugged off relegation last year to take notable scalps in the championship and reach their provincial finals and in a highly competitive division, will expect to challenge near the top of the table.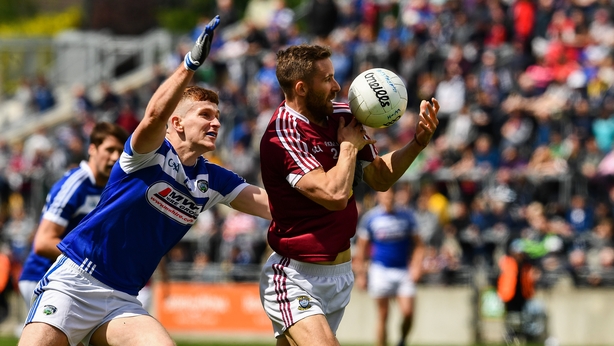 Leinster rivals Westmeath and Laois will meet for a fourth competitive fixture in 12 months, and should either or both fall through the trap door, they may feel somewhat aggrieved over promotion given the structural changes; in theory at least it would be preferable to emerge from Division 3 rather than survive Division 2, though in reality, there is very little to separate the 16 teams in both divisions.
Armagh have flitted between Division 2 and Three under Kieran McGeeney, but heading into his sixth year in charge, will be eyeing promotion, a realistic prospect if Jarlath Og Burns and Rian O'Neill pick up where they left off last year.
Clare boss Colm Collins is facing into the year without talisman Gary Brennan and the highly influential Jamie Malone. If they can hold their own in the early rounds, they finish with two home games to seal their fate.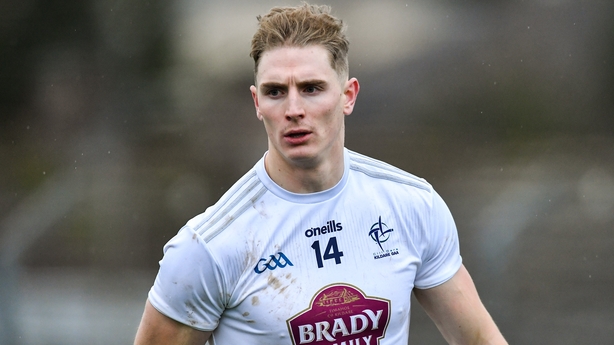 Kildare fans have good reason to feel optimistic. Jack O'Connor is starting with a clean slate, Daniel Flynn (above) has returned from Australia, while Paul Cribbin, Niall Kelly, Johnny Byrne, all of whom missed 2019, are back in situ.
The Lilywhites look well placed to challenge for a top two spot and they open their account against a Fermanagh side who also have a new face in the dugout. Ryan McMenamin will not be able to call on the services of Sean Quigley and for a county that continues to punch above its weight, consolidation would be gladly accepted.
DIVISION 3
Cork, Derry, Down, Leitrim, Longford, Louth, Offaly, Tipperary
Forget the "we won't be looking further than the next game" mantra as failure to emerge from the third tier of the League will see its occupants scrap in the second tier of the championship, unless they reach a provincial final.
In what would have been a whopper of a group in the 90s, Division 3 has plenty of strength and correctly selecting the two sides to earn promotion looks a tall order.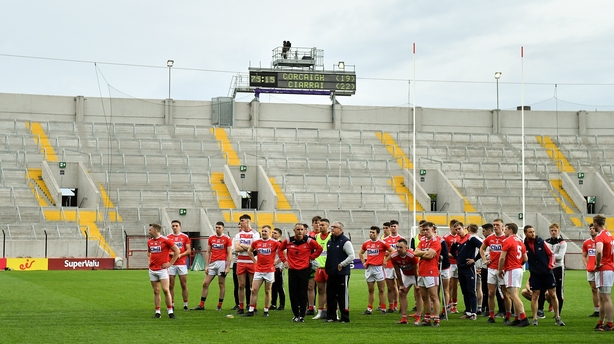 Ronan McCarthy's Cork are expected by many to snaffle one of those spots. There has been setback after setback for the Rebels in the years that followed the 2010 Sam Maguire, but their showing against Kerry and for 60 minutes against Dublin last year demonstrated that the Leesiders can be a serious threat when they get their act together.
U20 All-Ireland winner Damien Gore could beef up the attack while the return of Ciarán Sheehan could prove to be a major boon.
Things are looking rosier in the garden in Derry football after years of turmoil. Rory Gallagher is now in charge of his latest Ulster county and having secured promotion in style last year will be hoping to bring more out of a group showing signs of potential. 
Tricky away fixtures on Leeside and Newry will test a squad already coping with a number of injuries.
Down missed out on promotion on points difference and won their three games on the road.
Paddy Tally will be looking to harness some of Kilcoo's attitude, and indeed personnel and while there has been an overhaul of the squad, the experienced Kevin McKernan remains in situ.
Leitrim's 30-point defeat to Roscommon in the Connacht League semi-final doesn't bode well for Terry Hyland's side.
They waltzed through Division 4 – only tasting defeat to Derry and an average winning margin of five points – and Hyland could reflect on a very good first season in charge. Emlyn Mulligan is not part of the panel and with Derry and Cork first up, it could be challenging first year outside the league basement in 12 years.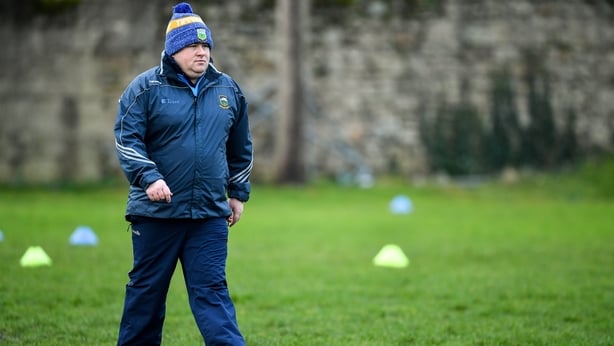 After a dismal 12 months – one win in nine league and championship outings – new Tipperary manager David Power needs to restore confidence to the Premier County.
The absence of Michael Quinlivan through injury is a hole few counties could fill, with even greater responsibility falling on team captain Conor Sweeney.
Will Louth or Longford improve on their 'middle of the road' standing? The Wee County will call upon the services of former AFL player Ciarán Byrne, while Longford will be buoyed by their recent O'Byrne Cup success.
With the Leinster championship clash looming on the horizon, the round one fixture between the sides has a nice sub-plot.
John Maughan narrowly escaped relegation to Division 4 in his first year in charge of Offaly, but there is a groundswell of opinion that the Faithful County are moving in the right direction. 
DIVISION 4
Antrim, Carlow, Limerick, London, Sligo, Waterford, Wexford, Wicklow
How low can Sligo go?
Nine league and championship games in 2019 yielded nine defeats, with an average losing margin of eight points.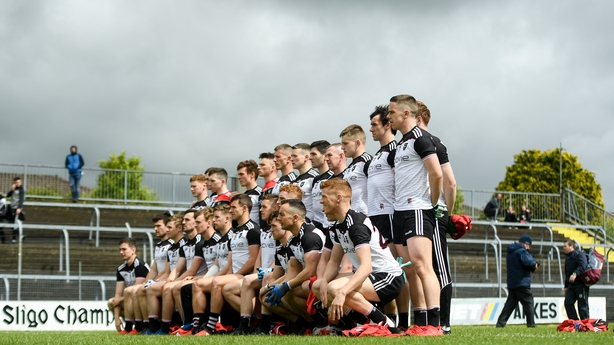 In short, Paul Taylor will be looking for a swift upturn in fortunes and all without the services of last year's captain Niall Murphy as well as Adrian McIntyre.
The other side that came through the trap door were Carlow, falling short in 2019 on points difference. Turlough O'Brien will be hoping to hit the ground running, but first up for the Barrowsiders is a derby at home to Wicklow.
Davy Burke became the youngest inter-county manager in the country when he succeeded John Evans back in October and the 31-year-old will hope to get Wicklow competitive again. It is now six years since they finished in the top half of the division.
Limerick and Waterford meet in May in a Munster quarter-final, so the chance to lay down some kind of marker appears this weekend at Fraher Field.
Conor Murray will captain a callow looking Waterford panel this year with some key figures absent for the Deise. Their opponents look much better placed to get out of the basement division and manager Billy Lee will be extremely pleased how forward Danny Neville showed up during the McGrath Cup.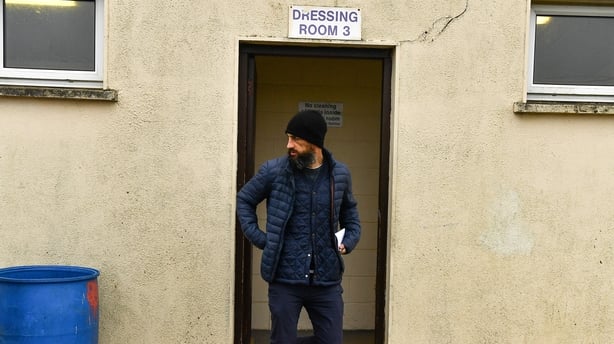 Paul Galvin has brought a level of gravitas to Wexford football, but can he bring about serious change? Unforced changes to the squad has ruffled a few feathers while selector Matty Forde has also bowed out before a competitive ball has been kicked in anger.
They open with a visit of Antrim with Lenny Harbison looking to steer the Saffrons to promotion. Paddy McBride could hold the key to those ambitions in attack. Heavy championship defeats to Tyrone and Kildare last year may well temper expectations but could well be a force in the fourth tier.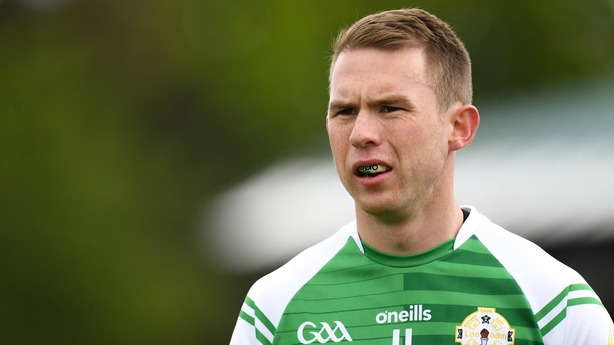 For seven of the past eight years London have picked up just one win in Division 4, with the outlier being in 2018 when they played all their games at Ruislip and managed two, though one of those was a walkover.
The Exiles look set for another campaign of toil and captain Liam Gavaghan (above) will again be a strong physical presence around the middle third. They will again target their three home games with Sligo a realistic scalp on the opening weekend.
Follow our live Allianz League blogs on RTÉ Sport Online and the News Now App and listen to live updates on RTÉ Radio 1's Saturday Sport and Sunday Sport