For those of a Leitrim persuasion, the first half of 2019 ended up being a pleasant surprise.
After a decade in the doldrums of Allianz Football League Division 4, the county's senior footballers put together a run of form that eventually lit the pathway towards promotion and also confirmed a rare date at Croke Park for a league final against Derry.
On 30 March 2019, the stands of Croker were bedecked in the green and gold of Leitrim for the first time since the mid-2000s when the county played in a Tommy Murphy Cup final and an All-Ireland Intermediate Ladies' Football title was won.
For those of a certain vintage, it harked back to the glory days of 1994 when John O'Mahony's fabled side landed at GAA HQ to face Dublin off the back of a first Connacht Championship success in 67 years.
Twelve months on from the start of last year's memorable league campaign, Leitrim manager Terry Hyland now has the challenge of guiding his team through a Division 3 adventure in which they will first face Derry on 25 January, before match-ups with the likes of Cork, Down and Tipperary.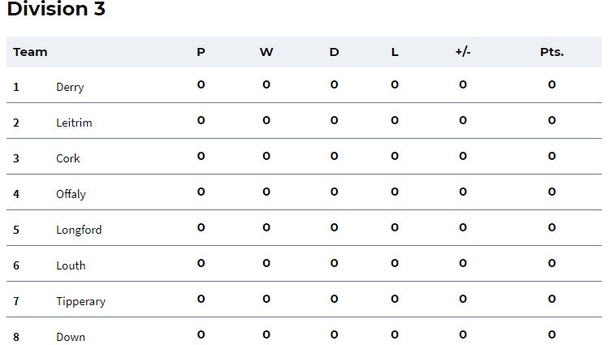 Derry were the team that came out on top in last year's Division 4 decider, and earlier in the league phase.
Given that Leitrim have that recent experience of facing the Ulster side, it will provide a benchmark of sorts for any signs of progress made over recent months.
"It will be a tough game and a hard game but we're looking no further than that," Hyland told RTÉ Sport, as that opening encounter closes in.
"[Derry] are under new management. They'll probably be playing a different style of football than they were in Croke Park last year and we'll have to see how we cope with that."
'You can see it means a lot to the people of Leitrim' - Terry Hyland after a nervous 70 minutes in Carrick-on-Shannon #RTEGAA pic.twitter.com/p1iQi18uRS

— RTÉ GAA (@RTEgaa) March 3, 2019
He added that it is "too early" to set concrete targets as to what can be achieved in this campaign.
"In a league scenario, the next game is your target. Get in there, win that and then the next game and the next game.
"Suddenly then, you're in a scenario where you're struggling for points if you don't win your games or there is a scenario where you can kick on."
The latter was the case for Leitrim in 2019. After an impressive start with a 13-point win over Wexford, the team built steady momentum, coming out on top of close games - including two wins by a single point - to sit on five wins from five and effectively seal promotion with two games to spare.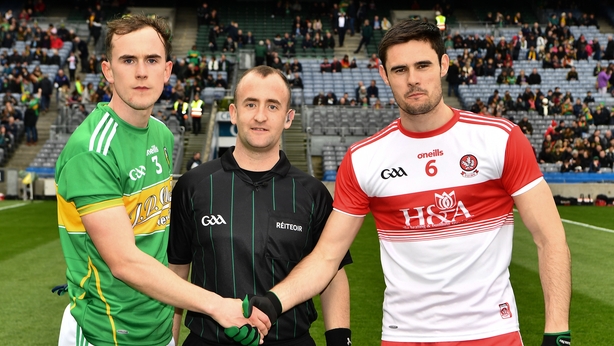 That momentum and resilience pointed to a growth in mental strength and collective cohesion.
One of the notable developments Hyland added to Leitrim's 2019 preparations was personal coach, Robert Moorhouse, who ran workshops aimed at facilitating greater team work and communication.
"I would have used other guys before when I was with Cavan and I felt that the quickest way to get a group to gel is not necessarily on the pitch training," Hyland explained.
"Get them into a room and get them to know each other and get them to work with each other.
"Because you get to the corner-forward who may not have much chat with the corner-back if he's not from the same club.
"They don't really know each other that well or perhaps [they've had] a few clashes against each other on the football field.
"But you put them into a room and you get them talking to each other, problem-solving and speaking up.
"That's why we went down that route because it was going to mean that we were going to get there faster."
2020 started off with a heavy 7-16 to 0-07 defeat to reigning Connacht champions Roscommon in the FBD League.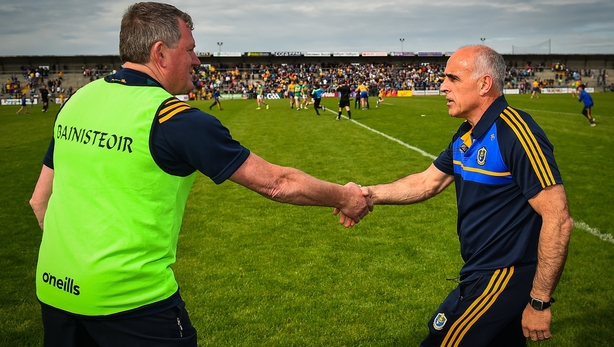 But Hyland isn't reading too much into that result given the fact that neither side was close to full strength.
"Nobody goes out to get beaten by a scoreline like that," said the former Cavan manager.
"Roscommon got a run on us, they got the goals. Leitrim probably should've been one to no score up before Roscommon got the ball across the middle of the field.
"That goes back to the experience or the lack of experience we had probably on the day.
"And Roscommon come down and their first two scores are goals. So instead of being 1-02 up, we were six points down and that's what happened.
"We had a lot of young guys out and I think we had something like eight guys under 20 or 21 years of age.
"It probably didn't do an awful lot for their confidence but in the greater scheme of things, I wouldn't read an awful lot into it."
However, on the flipside, Leitrim GAA has been able to avail of the Centre of Excellence in Annaduff which was opened last year.
"It's great to have a place to go on training night," said Hyland.
"We knew exactly what time we were training and we knew we had a good pitch to go out on. So it's a massive bonus from that point."
Leitrim open their Allianz League campaign on 25 January against Derry.