Shane McGrath believes hurling would benefit from an NFL-style challenge system that can be used by managers to spur reviews of on-field refereeing decisions.
The possible introduction of video technology systems like a Video Assistant Referee (VAR) or an additional second referee to inter-county games has been up for debate in recent months in a bid to aid match officials in their duties.
But former Tipperary hurler and RTE GAA analyst McGrath is taking inspiration from American football.
Speaking to RTÉ Sport, the 35-year-old suggested the implementation of a challenge system similar to what is used in the NFL.
We need your consent to load this YouTube contentWe use YouTube to manage extra content that can set cookies on your device and collect data about your activity. Please review their details and accept them to load the content.Manage Preferences
According to the NFL rules that administer in-game coach challenges, "each team is permitted two challenges that will initiate Instant Replay reviews".
McGrath believes a similar model would make a difference in hurling.
"I'm personally a big advocate - in the big, big decisions in a game - that you go to a video official," he said.
"Not a VAR thing. But leave it to the managers, almost like a NFL type thing.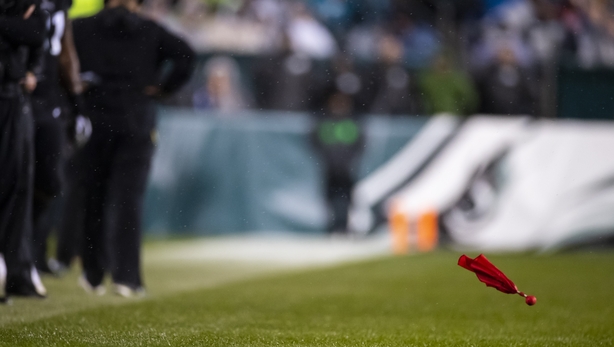 "You get a challenge. If your challenge is accepted and it's right and correct, you get your challenge back.
"If it's not accepted, there has to be a punishment. Maybe you lose a sub. Something like that.
"But I just think from watching NFL, the managers make their challenge but they're not making it unless they're fairly right."
McGrath added that the need for technology supersedes concerns about the time it takes to undertake an on-field review of a refereeing decision.
"There were incidents. Take the semi-finals last year, in both games, where managers would have felt entitled to make their challenge," he continued.
"Take 30 seconds. Everybody has this argument about it slowing down the game.
"But what about the lad who's after training for nine months. Give someone 45 seconds to say it's right or wrong.
"That's my opinion and people will agree or disagree. But technology is there, that's what I'm saying."