Shane O'Neill got off to a winning start as Galway manager as his side recorded a narrow win over Dublin at Parnell Park on Sunday.
The Donnycarney venue was the scene of the Tribesmen's surprise championship exit last summer so, although it's still only January, it will have been a good game to win so early into the new manager's reign.
And O'Neill admitted to RTÉ Sport's Siobhán Madigan afterwards that his late appointment has left him slightly behind the pack.
"I think you're always playing catch-up," he said.
"That's the nature of inter-county hurling. It's extremely competitive. You're always trying to steal a march on other teams and do the best you possibly can.
"We're happy enough so far. I'm delighted with the work rate."
Galway hit the final three points of the first-half to take a one point lead into the break.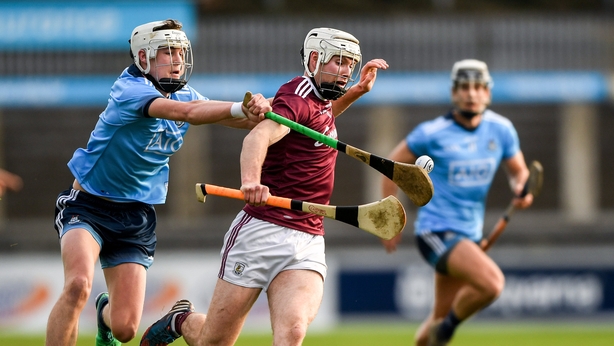 The scoring in the second-half followed a pattern whereby the visitors would move two points ahead, but never further, before Dublin would reduce to gap to one, without ever drawing level.
"When Dublin were on top they didn't get much more than three or four points ahead," O'Neill added.
"In the second-half when we were working really hard we kept a two-point lead right to the end. Then they brought it back to one and it was looking like it might maybe be a draw, but we were lucky enough to get the win.
"Tadhg Haran was superb. When he came off he was exhausted. We were worried then about the frees but Cathal Mannion stood up.
"I've six or seven weeks down now. We've been working hard to try and get everything in place as early as possible knowing it will come thick and fast from here on in.
"We're just trying to get a very competitive squad together. Over the last few weeks that's shown. You could see today the fresh faces did very well."
Galway will play Wexford in next week's Walsh Cup final, with Leinster GAA confirming the game will take place on Saturday at MW Hire O'Moore Park (5.0).