It's never an easy task coming in as the next man after such a trophy-laden period.
Dessie Farrell, however, is determined that he and the squad at his disposal will make things work and so continue a golden period for Dublin football.
Farrell, after a successful tenure as the county's minor and U21 manager, was handed the senior keys in succession to Jim Gavin just before Christmas.
"We're all in this together," was Farrell's words as he outlined the broad approach to the task in hand when speaking at a media unveiling at AIG's offices in Dublin.
"Yeah. I've no doubt it's a strong dressing room. This group as well as being high functioning, they're highly evolved and I'd imagine not inclined to suffer fools gladly. I'm under no illusions there, but my approach is very simple in relation to that - we're all in this together.
"I've been appointed by the county board now, so for better or for worse, I am who they've got, and between us we've got to make this work."
The challenge ahead, it would seem, does not hold any fear for the 1995 All-Ireland winner.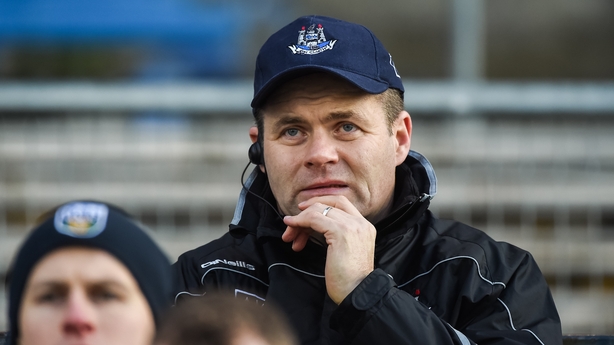 "Look, that's the nature of sport and there's always going to be challenging times," he added.
"The scale of the job is pretty immense. Just the scope and the breadth of it, there's an awful lot going on.
"I've always taken the approach that there are two ways you can live your life. One as a timid soul, year by year, month by month, week by week, possibly even hour by hour.
"Or the other is perhaps do the things that frighten you at times. This thing stimulates me, it challenges me.
"I think in my first year as Dublin minor manager, we got to an All-Ireland final, got beaten in that, won it the second year. So the lesson I take from that is failure, you can learn a lot from it for sure.
"I'm in the privileged position to step into the inner sanctum now, and to get under the bonnet a little bit"
"And one of the challenges with this group is that they've been so successful, they haven't had to endure or encounter that. Success can be a lousy teacher, and there's an onus on us to be very, very vigilant around how we set ourselves up for the season ahead."
With Stephen Cluxton and other senior players set to continue on for another season, Farrell is nevertheless keen to add greater depth to the Dublin ranks.
We need your consent to load this YouTube contentWe use YouTube to manage extra content that can set cookies on your device and collect data about your activity. Please review their details and accept them to load the content.Manage Preferences
"I think the squad does need an injection of new faces and new blood," he revealed.
To what extent? I'm not sure. In the initial period of time anyway, that won't be to the detriment of anyone else. I'm happy to carry an extended squad until we get to figure it out a little bit more.
"In the initial period for me, it's more about sitting back and observing the dynamics. I'm in the privileged position to step into the inner sanctum now, and to get under the bonnet a little bit and figure out all the moving parts to that, the dynamic of play.
"I'll be listening a lot more than talking. On that basis then, we can make some judgments and assessments of where we're at in terms of football or performances or even personnel down the road."