Former Dublin defender Ger Brennan has described Jim Gavin as a leader capable of making "emotionless" decisions while also displaying absolute loyalty to his players.
Brennan was part of the Sky Blues team that ended a 16-year wait for Sam Maguire in 2011 under Pat Gilroy and he admits Gavin's style of management took some getting used to when he took the reins in 2012.
His colder, analytical approach was in major contrast to how Gilroy helmed the Dubs, but Gavin proved to be an astonishingly prolific winner, leading the capital to six All-Irelands in seven years.
"It probably took a couple of months for a lot of us older guys maybe to get used to the way Jim went about his business," Brennan told Saturday Sport on RTÉ Radio 1.
"You can't argue with it when you look at the results.
"Once you got used to Jim's way of thinking you knew it wasn't anything personal. I found him extremely loyal.
"He was willing to give a guy two, three or even four chances to demonstrate how good he was.
"He was extremely clear in terms of what he wanted players to do on the field.
"His ability to communicate that to you certainly helps you grow and develop as a player. He backed that up with his analysis and objectivity which helped him make his decisions.
"He was somewhat emotionless at times in terms of making these calls but everyone kind of understood it was for the greater cause and the sake of the team.
"There does come a time when you're leading a team, managing a team and you just have to make a call. It can't be personal."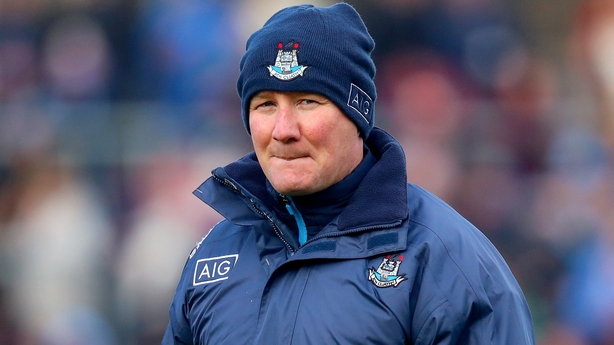 Incredibly, Gavin suffered just one Championship defeat in his time in charge. That 2014 All-Ireland semi-final loss against Donegal was a watershed moment - the Dubs have not lost in the Championship game since.
Brennan is in no doubt that it made them stronger.
"It was the best thing that ever happened this drive-for-five team," he said.
"I doubt we'd have been as successful over the last five years if we hadn't been exposed by Donegal in that 2-14 semi-final.
"The importance of keeping your centre-back and your full-back well anchored in a defensive set-up has been a huge part of Dublin's success going forward. 
"That defeat was a massive learning. To have only one loss in seven years of Championship football, it's a crazy statistic."
The question on everybody's lips now is, who will fill Gavin's shoes? For Brennan, there's one standout candidate. 
"Dessie Farrell has been mentioned for the last number of years as a successor to Jim.
"Dessie has a similar history in terms of his Under-20/21 successes. He'd know a lot of the current set-up well. 
"It's probably his to refuse. He's probably the most likely candidate to get the role. 
"It's a huge task and a huge opportunity for whoever it is that's offered the role."