It's the end of an era. Jim Gavin has stepped away as Dublin senior football manager with his name indelibly etched into GAA history.
The Clondalkin man won an All-Ireland with the Dubs as a player back in 1995, but he will be unquestionably be remembered most for his stunning achievements as manager.
Gavin led the Sky Blues to six Sam Maguires, completing the fable five-in-a-row in September after a replay victory over Kerry. Confirmation of his departure sparked a wave of tributes across social media from rivals and comrades alike.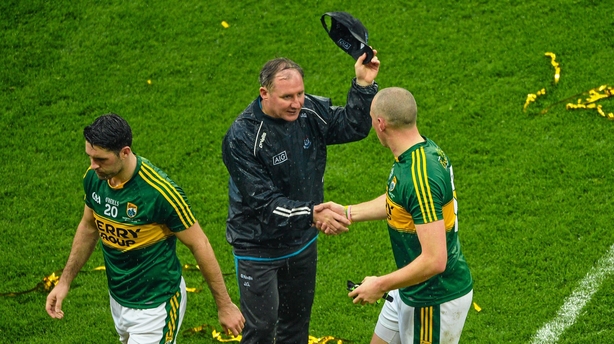 Former Kingdom powerhouse Kieran Donaghy tweeted: "5 in a row, what a way to bow out. He finished what Gilroy started in some style. Attention to detail was unreal I'd say, summed up this year. Down a point in added time this year, down a man = keeper to full back full back pushes out to pick up spare man = turnovers."
Another Kerryman, Tomás Ó Sé, added: "Everybody will say, 'ah he had the players' and everybody talks about the culture of Dublin and how they are empowered as players to produce what they did on the field – it was Gavin who did all that. Gilroy got them over the line but it was Gavin who drove that team for the last five years."
Meanwhile Darran O'Sullivan hailed Gavin's incredible haul of trophies while looking at a silver lining for the chasing pack. "What a record he has, quality manager up there with the best. Great news for the rest of the country."
Former London manager Ciarán Deely said: "What a manager this man has been! Jim Gavin was the ultimate modern manager - driven, knowledgeable, tactically astute, with a great rapport with the players & interest in their lives. Big shake up now for Dublin & opportunity for the chasing pack of counties. Much respect to Jim."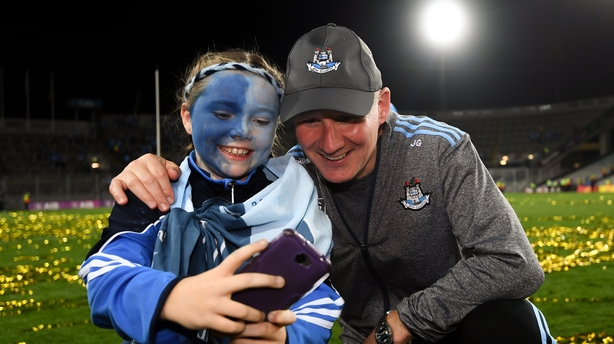 Ciaran Whelan conceded his exit is a major blow for the capital. "He took the baton off Pat Gilroy, when there was a team there that finally believed in themselves. He created a culture of leadership from within the group and went on to deliver a phenomenal amount of success so [this is] very much a setback this morning."
And another RTÉ football analyst, Kevin McStay, described Gavin's team as "saviors" of the game. "At a time when football was under pressure from the defensive approach of many teams, Dublin in many respects were the saviour," he said. "They took it on in their own terms and they figured a way around it (defensive blanket) mostly through really good footballers, athleticism and, above all else, the one thing that Jim stood for was teamwork, hard work, honesty of effort."