A quick question for the hurling anoraks out there. What is the link between Damien Young, Sean O'Donnell and Dave Morris? Three, two, one....
The answer, which I'm sure you've figured by now, is that each one of them has carried out the role of 'Performance Analyst' with a Liam MacCarthy winning side over the last three years.
Last weekend, in the impressive confines of IT Carlow, they again shared something in common, as all three addressed a crowd of assembled peers at the GAA Performance Analysis Seminar.
The event, now in its third year, is the brain child of Johnny Bradley, Performance Director of the Sports Performance Analysis MSC at Carlow IT, and Denise Martin, Sports Performance Analysis lecturer at TU Dublin.
In recent years, performance analysis as a discipline has exploded in the GAA, with many inter-county set ups now operating at a level which would compare favourably with anything seen at an English Premier league side.
With thousands of euros being spent on equipment and technology, and managers demanding more and more information be delivered to them in a shorter and shorter time period, some analysts have admitted to putting in 40+ hour working weeks during peak summer periods.
As volunteers of course, this commitment will usually have to go alongside their own nine to five jobs.
Moreover, the increasing hunger of GAA supporters for stats, combined with the ever growing influence of social media, has created an environment where every hurler on the ditch and bar stool fan now enjoys playing the role of analyst themselves.
So what was to be learned from listening to the thoughts of three men operating at very top of their discipline?Here's the layman's overview.
Damien Young – Looking at puck-out strategies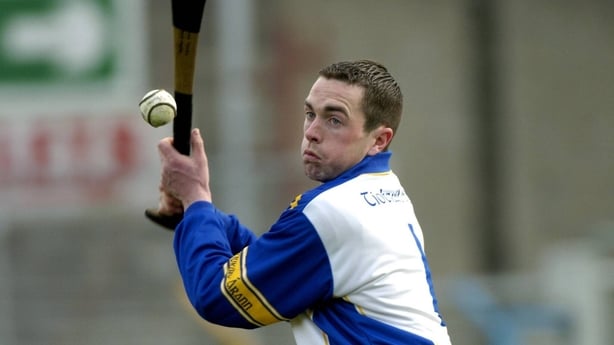 Over the last decade, Declan Ryan, Eamon O'Shea, Michael Ryan and Liam Sheedy, twice, have all donned the Tippeary Bainisteoir bib.
That each one of them has seen fit to include Young as a pivotal part of their backroom team should tell you all you need to know about the value that the Drom & Inch man adds to a county set-up.
A lecturer in strength and conditioning in Limerick IT and Setanta College, Young has just completed a PhD in the area of GPS. But it was in his capacity as performance analyst to this year's All-Ireland winners that he addressed his audience, speaking about the often contentious matter of puck-out strategies.
Young starts by noting that in the average inter-county game there is likely to be somewhere between 50 and 60 puck-outs in a match. To not have some sort of game-plan based around them then is negligent to say the least.
The theory and the reality of how these strategies unfold though are very different. The idea is often to use a decoy runner to clear space for a new player to arrive into just as the ball arrives. With the sliotar now in the paw, knocking it over the bar is only a formality. Wishful thinking.
"The numbers show that less than 5% of puck-outs are won clean", Young informs us. "Really it's the next phase which is more important... the breaking ball from that puck-out.
"We've looked at where it's breaking, the location on the pitch and how to get bodies around it. Are we better off targeting the left side of the field over the right side of the field? Do the opposition favour a particular side?"
Young informs us that based on his data, the proof is there of the importance of winning the puck-out battle.
"Some days you may not win the overall puck out stats but can still win the game. But we know that there's a better chance if we come out on top in that stat.
"The chances of winning the game has a direct correlation with who has won the most puck-outs."
But how do these numbers relate back to what the team is doing in their weekly training sessions?
"The key thing in all of this is what we actually do with the information. It's one thing collecting it and looking at it but can we then use that to try to change a behaviour?"
"Over the last two to three years especially, we have tried to integrate those numbers back on to the pitch. Can we set up practices around restarts, around puck outs, from both an attack point of view and a defensive point of view based on the information we have collected."
Dave Morris – Source of Scores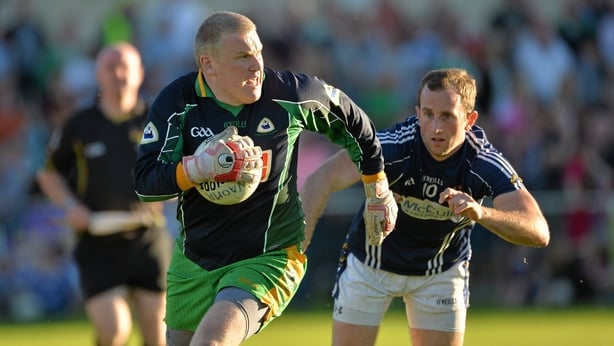 "I'm the imposter in the room", Morris claims in his introduction.
An odd declaration coming from a man who performed such a key role in Michael O'Donoghue's All Ireland winning backroom team in 2017.
What Morris is referring to of course, is that he is first and foremost a Gaelic football man. Credited by many as one of the key figures behind the Corofin set-up, he has remained primarily in the background, a place where he seems most content.
Morris's discussion centred around the ability to assess where a sides scoring attempts were coming from, and how this can play a significant role in deciding on an effective game plan.
"If we take a typical inter-county team, on average, 30% of their scores come from their own puck-out, 15% come will come from opposition puck-outs, and the rest comes from turnovers".
"We use those combination metrics to give an overview, at a high level, of what kind of team we are playing and where their strengths are."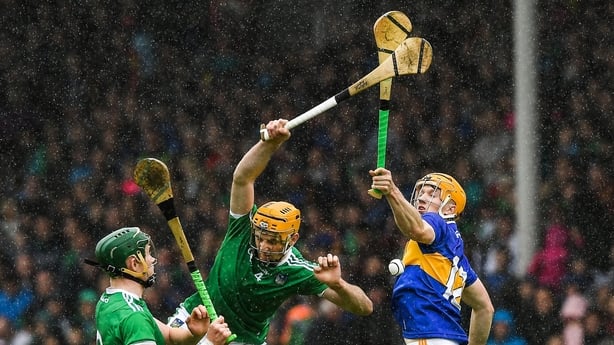 Morris went on to give examples from recent seasons.
"If I think back to two years ago, Limerick were the best team around at creating scoring opportunities from their own puck outs. But that would have changed to where they're probably the strongest team now on turnovers."
"Tipperary previously would have been very weak on puck-outs, but they were the best team last year in terms of percentage of scores off opposition puck-outs. So you can start to see the evolution of teams.
"Galway in the All Ireland final in 2018 would have had good numbers in terms of puck outs won, but then we turned over 2-06 in our own half.
"So it becomes clear that Limerick weren't interested in winning Galway puck-outs, they were focused on the next phase and turning us over to create chances. "
And that for Morris is the key: Is what you are trying to do with the ball resulting in scoring chances?
"The number one correlation with winning is shots taken.
"So okay, you've won that puck-out but what happened then? How many of those five puck-outs you've won lead to a score? Now you have an efficiency metric."
And how do the numbers garnered lead to tactical interventions?
"If you're playing a team that's high on turnovers you may say to your team, 'previously our shooting zone might have been here guys, but today I want us shooting a bit more from distance'. So that changes the plan going into that game."
Wrapping up, Morris has a simple but effective way of explaining why knowledge of your team's strengths and weaknesses can be so useful.
"You obviously want to be doing more of the things you do well and less of the things you do badly."
Sean O'Donnell – The Tackle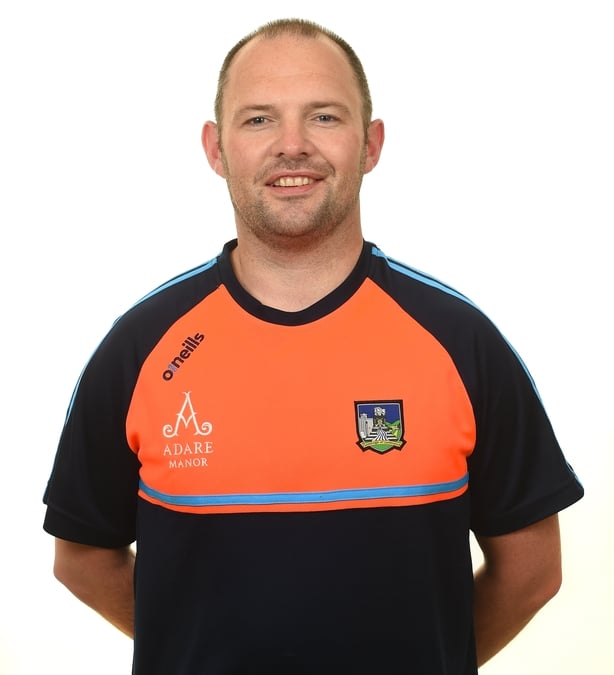 O'Donnell is a long time in the game at this stage, having served seven years in a similar role with the Cork hurlers, before John Kiely captured him in 2017. His impressive CV also shows club success with Ballygunner and Oulart the Ballagh.
He starts by asking a question that should be straight forward but has everybody in the room puzzled from the off.
"The tackle in hurling – what is it?"
A common consensus is a near impossibility so he gives us his definition.
"The only way we can count tackles is by contact. A block will be a tackle, a hook will be a tackle, a flick on the ball is a tackle."
We've all heard the old adage that the team that works harder wins the game. And while the assertion might sound overly simplistic, more often than not, it does in fact reign true.
 "We did a study on the 2016 All Ireland champions (Tipperary).
"We analysed every game that was played by them and when we looked at it we saw that their contact tackles in the offensive area of the pitch were way higher than the defensive area."
This may have come as somewhat of a surprise at the time but has since borne out further.
"When we look at the games that we played last year, in the games that we lost the opposition tackled more than us, and in the games we won we tackled more than the opposition."
"And critically, this difference in numbers was even more evident in the tackles made in the attacking half of the field."
So again the question posed is, how does this relate back to the training ground?
"The average playing time in a game will be between 37 and 41 minutes", O'Donnell tells us.
"If we have the ball for roughly half of that time, then we are going to be without the ball for 19 or 20 minutes. What are we doing in that period of time?"
"And this is really important when planning because really we should be looking at designing half the session around not having the ball. I'm not sure if coaches always do that."
Reflection
Just as Young and Morris had done before him, O'Donnell leaves you questioning your own coaching practices.
Are the drills we use in our sessions actually relative to the game that we play? How can we use counts and numbers to better inform our work on the training ground or improve our match-day performance?