GPA CEO Paul Flynn has denied that he wants the GAA to move towards professionalism.
The six-time All-Ireland winner, who retired from playing inter-county football with Dublin before this year's championship, insists that he wants his legacy to be the idea that players aren't losing out financially from playing for their county.
"There is one big misconception out there at the moment, with the players, that we're out of control, that we are trying to drive this to professionalism," Flynn told reporters.
"When I finish up in this job, the biggest thing... I don't like using the word legacy... is around changing the culture around how inter-county players deal with their career.
"And that they realise they are not paid and they are not professionals.
"I would love to see a time that we get to when an inter-county player (doesn't) have to retire because their job has got too demanding — because they are at a mid-management level or have to go international or have to do what they got to do to progress in their career.
"That is not professionalism, that is purely their professions... but I do have a big target to ensure the players don't be out of pocket for what they do.
"That is only the reimbursement of expenses. Not being paid to play, but they don't have to pay to play. There is a big difference."
Former Meath player, and current RTÉ GAA pundit, Colm O'Rourke recently used his Sunday Independent column to criticise the GPA, writing that it's "a Dublin-dominated organisation... who now unashamedly espouse completely different values to what the GAA is about."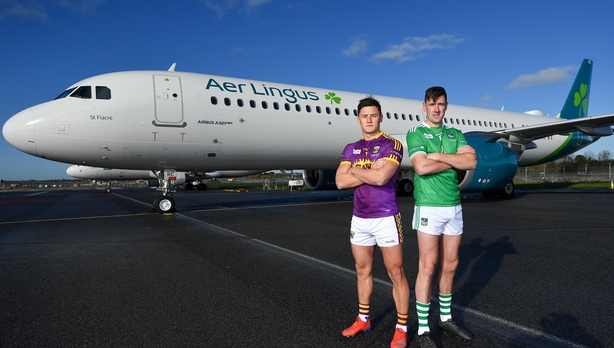 He took particular exception to the Super 11s hurling exhibition games earlier this month in New York, involving Kilkenny, Leinster champions Wexford, Munster kingpins Limerick, and All-Ireland winners Tipperary.
"The promotion of hurling," O'Rourke continued "would be better served by these four teams spending a weekend in some of the weaker counties, maybe doing a bit of training with teams on a Saturday, with an exhibition match against the county side on Sunday."
Flynn was asked about the article, and defended the GPA's position.
"From my perspective, we are trying to innovate, bring game to a new audience," he said.
"There was 11,500 people in a baseball pitch in the middle of New York. And it was a great day, it was a great event. There was a great atmosphere. Where the criticism is coming from, is it warranted? I don't believe so.
"We need to develop the game here, but we need to also look at how we can look at short-form versions of our games to grow it internationally.
"That's ultimately what we are looking to do with the Super 11s. Every sport has a short-form version of the game.
"There is romanticism about hurling and the Irish people, I'm not going to start getting into that conversation as a non-hurler.
"However, it doesn't mean you can't do one and ignore the other. You should be doing both."
"It's a brilliant game. I'd argue it's probably the best field game in the whole world. Why save it to our tiny little island on the edge of another island?
"We should be continuously developing the game right across Ireland. But that doesn't mean...there's resources to be able to do both is my argument.
"We should be able to do both and we should continue to try and do both.
"And if one compromises the other well then we have decisions to make, but if it doesn't we should be just growing the game both here in Ireland and internationally if we can."