Shane O'Sullivan is a performance psychologist by trade, and this weekend he'll be hoping to use all of the tools at his disposal as Ballygunner prepare to face Borris-Ileigh in the Munster hurling final.
The Waterford city club won a first provincial crown in 17 years last season, beating then defending champions Na Piarsaigh of Limerick in the decider.
This weekend they will go for just a third ever Munster title, off the back of a sixth consecutive county championship win.
The story of O'Sullivan's professional career saw him take inspiration from Wexford's 1996 All-Ireland winning manager Liam Griffin.
"He went to the same secondary school as I did - he boarded in De La Salle College," he tells RTÉ Sport.
"(Former Waterford manager) Derek McGrath was our teacher at the time, when I was 14, and he brought us down to speak with Liam Griffin - to hear from him.
"He just spoke for an hour, not about winning the All-Ireland, but the power of the mind and how visualisation and goal-setting and motivation is the most important thing which impacted that Wexford win; breaking many years of not achieving anything to win an All-Ireland.
"Afterwards, our teacher asked me, as captain, to say thank you to Liam. I went up, thanked him and had the courage to say, 'where would you recommend me to further learn about performance psychology?'
"He said there's a book called 'The Inner Game of Tennis' by Timothy Galloway. I remember going into a shop and buying it, reading it and I haven't stopped reading about it since. That's where it all started."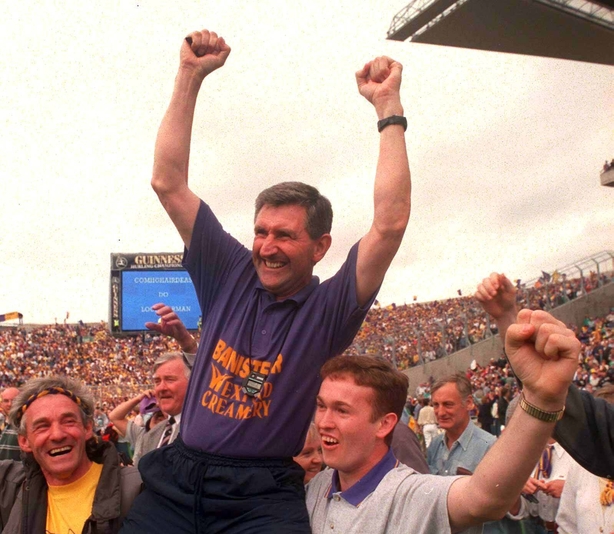 O'Sullivan's inspirations weren't limited to those who had attended the same secondary school as him, or even to the small ball game.
The late, great Páidí Ó Sé won eight All-Ireland football medals for Kerry in the 1970s and 1980s, and O'Sullivan says he was an early proponent of mindfulness.
"I'd use mindfulness every day, three/four times a day," he continues.
"Visualisation, focusing on the positives, what can go right when you're performing to your best. But also a 'what if' approach.
"Paidi O'Sé used to do this more organically but he used to walk the beach down in west Kerry and he used to bring the football. There's a wonderful photo of himself and I think it's Eoin Brosnan but he'd walk the beach and he'd think 'what if this happens, what if that happens?'.
"That's mental rehearsal, that's visualisation, that's mental preparation. People wouldn't have associated it because there's no scientific label on it but all of the good players, they'd practise those.
"I'm not going to compare myself to Páidi O'Sé now but he was a brilliant role model for mental preparation."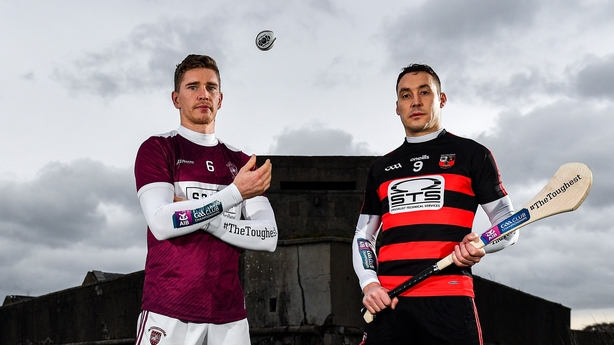 On this Sunday's game, O'Sullivan dismisses the notion that their Tipperary opponents are an unknown quantity.
"They've nearly an All-Ireland senior inter-county winner in every line," he contends.
"You've Paddy Stapleton, Brendan Maher, Dan McCormack, Conor Kenny, then you have young Devaney in the full-forward line who's the grandson of one of the greatest players to ever play the game.
"So we're under no illusions that they're not an unknown to us. And anyone in Tipp who has watched them, I'm sure they're not an unknown.
"And to beat Glen Rovers so convincingly, one of the power-houses of Munster hurling for generations, they're definitely not unknown from my point of view."
Let the mind games begin.