New Galway senior football manager Padraic Joyce is confident the county can soon put their recent troubles behind them and is focused on making the Tribesmen a more potent attacking force.
Former Under-20 manager Joyce succeeded Kevin Walsh as boss a month ago but his appointment has been overshadowed by a public row between the county board and sponsors Supermacs and the still unresolved matter of a successor to Micheál Donoghue as hurling supremo.
"There's a lot of publicity out there about different stuff which we have seen, but that stuff that happened – it had nothing to do with Padraic Joyce or Galway football," the Killererin man told Galway Bay FM.
"That's something in the background that happened and a lot of stuff happened two or three years ago which had nothing to do with the current set of players. All I care about is the players really at the end of the day.
"Yes, there were different rows going on with sponsors and we are not going to be stupid and not mention that, but that's for the county board to sort out with the sponsors and they will sort it out.
"Pat McDonagh (Supermacs founder) is a good man, and the county board I've been dealing with – I see them as good people at the minute and they have been very warm to me.
"The bad publicity at the minute, it's going to get better. The off-season is in so we have nothing else to talk about and we find stuff to talk about."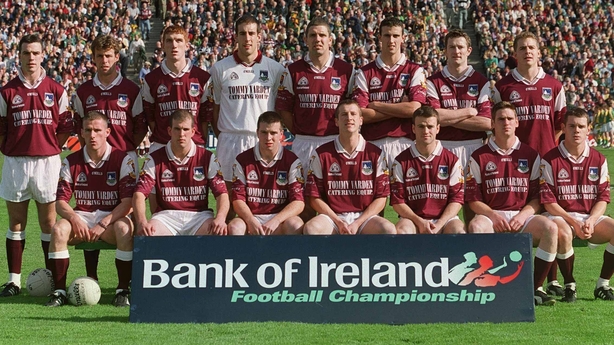 Joyce won All-Ireland titles as a player in 1998 and 2001 and insists that's also within the capabilities of this group of players.
"Our aim is to win another All-Ireland - simple as that," said the 42-year-old. "Anything less will be seen as an underachievement.
"I'm obviously delighted and honoured and privileged to be in the position as Galway senior football manager.
"It probably came around very fast for me, and a little bit quicker than I anticipated but the chance came up and I had to really put my name in the hat for it.
"Thankfully I was successful and I just met the lads at the weekend to do some assessing on them to see where they are at.
"But they are a great bunch of guys and we'll have a development squad in for the next couple of weeks and we'll see how we get on with that. First impressions, I'm delighted to be involved."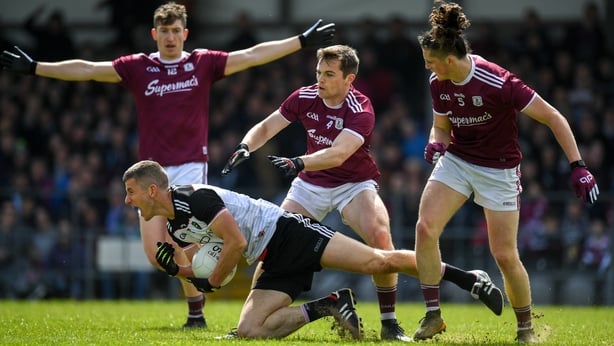 Galway developed a counter-attacking style under Joyce's former team-mate Walsh that got them as far as a League final and All-Ireland semi in 2018.
But it failed to pay the same dividends this year and Joyce sees the future approach being closer to that of swashbuckling All-Ireland club champions Corofin while also suggesting he will be looking to increase the ratio of foot-passing to hand-passes.
"We just have to catch up to Corofin," he said. "They have a great model at their club and they are easy to watch. The good teams are always easy to watch and Dublin football is very easy to watch.
"You still have to score more scores and you have to be fitter and stronger than the team you play. It does get complicated, no doubt it has over the years, with defensive systems and that kind of stuff and a manager has to work around that.
"But at the end of the day you still have to get your 2-16 or 1-17 to win games and that's what we'll be training towards and aiming for. Obviously, we have to keep it out the far side, and we can't go back to the galacticos of Real Madrid where it's 'you score four, we score five' obviously, but we have to keep it basic as well.
"A lot of the 'foot' has gone out of football as well. I played full-forward for years and would be hoarse after most matches shouting for the ball to come in, and when it didn't come in I'd be hoarse after the game from shouting at the lads for not kicking it in. I didn't care how the ball came in, as long as it came in.
"That's your thing as a forward, you want to see the ball in early and that's something we want to improve on here. If it's slow coming, there'll be more bodies back there and on the football pitch nothing travels faster than the ball."
Listen to the RTÉ GAA Podcast at Apple Podcasts, Soundcloud, Spotify, or wherever you get your podcasts.