For such a small place, Ballyhale has had to deal with more than its share of sorrow.
Last year, the village's hurlers won the Kilkenny, Leinster and All-Ireland titles, inspired by the memory of panellist Eoin Doyle (24), who died after a motorcycle crash.
We need your consent to load this SoundCloud contentWe use SoundCloud to manage extra content that can set cookies on your device and collect data about your activity. Please review their details and accept them to load the content.Manage Preferences
Tragedy struck again just three weeks ago when popular defender Eugene Aylward, a cousin of Doyle, was killed in a car crash at just 22 years of age.
Speaking on the RTÉ GAA podcast, Ballyhale manager Henry Shefflin said the loss had driven the team to retain their Kilkenny crown, which they did against James Stephens on Sunday.
"It's still very raw and still hurting very much," said the 10-time All-Ireland winner.
"Eugene loved hurling and his family loved hurling so it was a very trying time but the lads responded very well.
"They were doing it in Eugene's memory and I'm thrilled that they did.
"Even though there were serious celebrations after the match, you could see the emotion in some of the players that night. I know they went and visited the grave.
"Eugene was very much central and part and parcel of it. He was a fun-loving character. That's why the lads are missing him so much, he was their rock and the one they turned to.
"For celebrations like the county final everyone wanted to be in his company."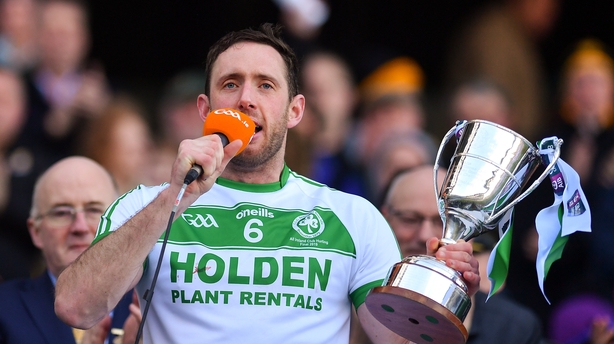 Shefflin detailed how the family and team had helped each other in the aftermath of Aylward's tragic passing.
"It's a very trying time and dark time but sport is a release. Hurling down here in Ballyhale means an awful lot to a lot of people.
"I've experienced a lot of sporting moments over my career but we buried Eugene on a Tuesday and we played Clara in the quarter-final of the Championship that weekend.
"We were down seven points after half-time, 0-14 to 0-07, looked like we were really struggling, but the lads just turned it on and came back and won by 1-19 to 0-17.
"It was like we had a greater force looking down on us and that's what we all believe.
"An image for me that captures what it means was just after the game. We were warming down and in our team huddle and we looked down the field and here were Marie and Pat, Eugene's parents, with Eugene's brother Cian and some of their surrounding family.
"They started clapping as the lads walked off the field. That's what sport brings. The lads were there for their family during the most trying time and they were there supporting us as well."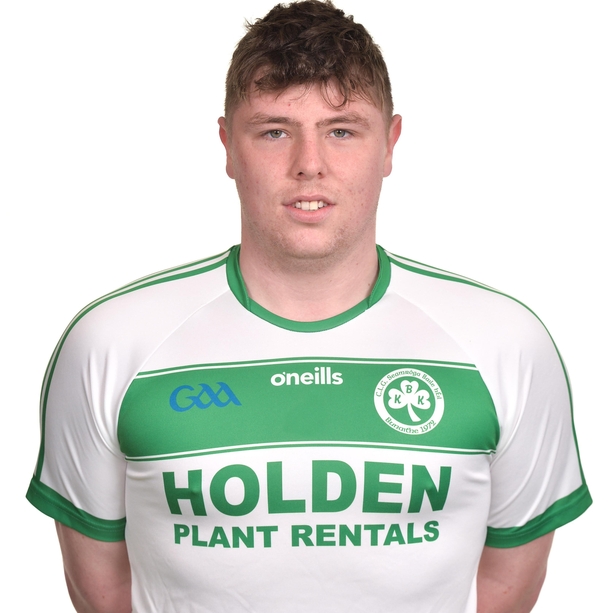 Shefflin fondly recalled the mischief and dedication of a young man they called 'The Tank'.
"He was a serious hurler, very skilful, a big unit as we would say. He loved his food, loved hurling and having the craic. He was man of the match in the U21 county final a couple of years ago.
"Last year, we said we would do something different during the summer in the fine weather and go down to Tramore one evening.
"We met in the local hurling field to head off in convoy together. I pulled in and there's Eugene leaning against his car eating a cone. I was like 'Eugene, we're going training'. He said 'We're going to the beach aren't we?'
"But then he would go down and bust his gut."
"I used to see him in training after driving back from work in Galway or Dublin, two or three hours, and he would go out and give his heart and soul."
Listen to the RTÉ GAA Podcast at Apple Podcasts, Soundcloud, Spotify, or wherever you get your podcasts.