An emotional Davy Fitzgerald admitted to being overjoyed by the success of Sixmilebridge in Sunday's Clare Senior Hurling Championship final.
Fitzgerald's home club inflicted a 0-21 to 0-15 defeat on local rivals Cratloe at Cusack Park in Ennis to set up a provincial clash against reigning Munster champions Ballygunner, after they successfully defended their Waterford crown against De La Salle.
Club chairman Paddy Meehan pulled off a masterstroke when he convinced Tim Crowe - another stalwart of the club - to manage the team, with Fitzgerald agreeing to act as trainer, but the former Clare goalkeeper admitted the club was at a low ebb before the start of the season.
"At the start of the year, we were finding it hard to get somebody to take over the team," Fitzgerald told RTÉ Sport.
"Paddy Meehan came to myself, he came to Tim Crowe. We hadn't worked together in a long, long time. We hadn't talked for a while, either!
"But I have to say it's one of the best things. Working with Tim and working with Paddy has been phenomenal.
"To go back to your club and to work with the likes of these two guys, whose experience was massive to us in terms of getting over the line, it's brilliant.
"To work with those boys on the field and to get you county title... it's so special."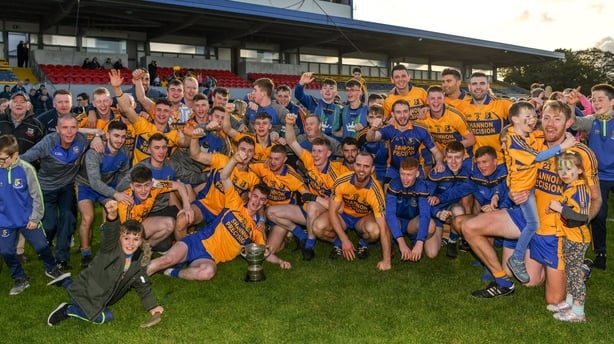 Fitzgerald successfully juggled his role with the club with managing Wexford, while the 48-year-old also got married just over a week ago.
"There's always time to fit it in," Fitzgerald added when questioned on just how he managed to make the commitment to Sixmilebridge.
"Your club is your club, and I have to say it's one of the happiest years I've spent at my club.
"People wondered whether the management would get on, but it's definitely been a massively happy experience and I've learnt so much from the two boys.
"It's been brilliant.
"One of the best decisions I made was to work with this man beside me, Tim Crowe, and I'm delighted.
"I think both of us have had a good year and we're delighted."