In the Gaelic games crossover episode of Family Fortunes you didn't know you were waiting for, there would be a hefty total for the survey question 'Which team never wins a final?'.
Sorry Mayo, you're definitely the top answer.
But at least the Green and Red fans can console themselves that Sam Maguire was indeed previously captured, no matter how long ago that might have been.
Spare a thought then for Padraig Pearses, who will contest their eighth Roscommon football final today, but still haven't gotten their hands on the Fahey Cup.
Pearses' catchment area is the western half of the southern tip of the county, up to the Galway border before Ballinasloe. Neighbours Clann na Gael, who top the roll of honour, occupy the south east as far Athlone.
Formed in 1962 as an amalgamation of village sides Moore and Taghmaconnell, Pearses contested their first senior final just the following year. A heavy defeat to St Brigid's was an omen of things to come.
They got back into the final in 1968 and were beaten by seven points by Castlerea St Kevin's.
That was to be their last day out for almost 40 years as neighbours Clann took over, regularly beating Pearses in what was then the South Roscommon section, on their way to 16 county titles in just over two decades.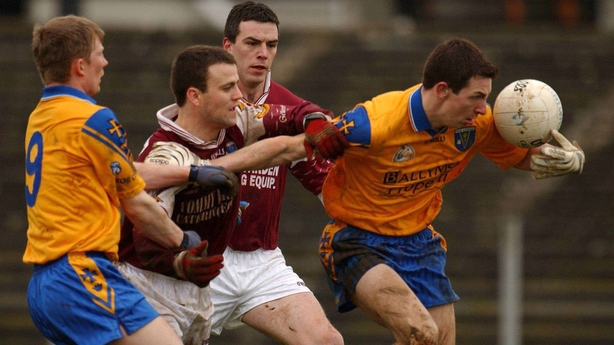 John Whyte was on the first Roscommon team to win a Connacht Under-21 crown in 17 years in 1999 and full-back on the senior side that memorably defeated Mayo to win the Nestor Cup in 2001.
Four years later, he contested his first county decider for Pearses. Little did he think that by the time he hung up the boots he would have played and lost four of them - ten if you include senior league, under-21 and minor.
2005 St Brigid's 2-09 Padraig Pearses 0-11
Sean Fahy, who is still on the panel, scored 0-07 as Pearses stayed with Brigid's until the closing stages before John Tiernan scored his second and match-clinching goal.
"Going into the '05 final it was nearly a celebration getting to a final," Whyte reflects.
"We had contested a replay and the final was a week later. There was no time really to prepare or even enjoy the week.
"Brigid's beat us that year after they had lost three of the previous five.
"We came off the pitch disappointed, but not heartbroken."
2008 Castlerea St Kevin's 0-12 Padraig Pearses 1-09

Three years on, Pearses led going into injury-time thanks to a point from John's brother Denis, but couldn't hold on and Castlerea forced a replay with the last play of the game.
It's the one that comes to the fore in the memory bank of missed opportunities.
"That was the one that really got away," he admits.
"Credit to Castlerea. The team had matured, a lot of us were playing eight or nine years at that stage, and we were knocking on the door.
"Time was up. We had got a free 45 yards out from their goal near the sideline. It was just immaturity and over-anxiousness. Some of the younger players got the ball and threw a high ball in around the square. They ended up winning a free and working the ball up the field. It went out for a 45, (county team-mate) Ger Heneghan took the kick, it landed in around the square and Nigel Dineen got a fist to it and went over the bar for the equaliser.
"But really, if we had been a bit more streetwise, some of our more mature players should have taken that free and just put it wide, or anywhere but where we put it.
"When you have never won, they are the small things that make the difference. I still believe to this day it was just over-eagerness. When we went a point up, all we wanted was for the game to be over, but that's the last thing you should be thinking. We should have stuck with the process."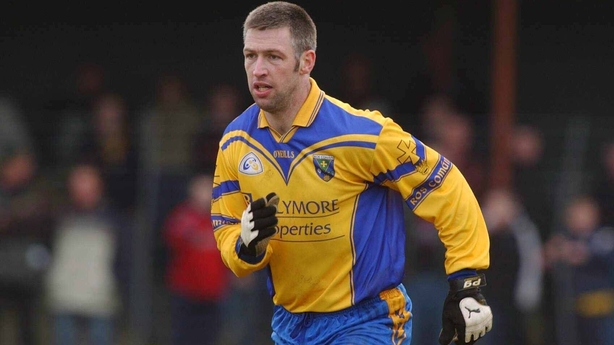 2008 replay Castlerea St Kevin's 0-09 Padraig Pearses 0-08
Castlerea's tactics stifled Pearses in the replay and secured the cup despite the best efforts of the Whyte brothers, Enda Barrett and Declan Duffy.
"When the final whistle blew after the replay it was absolute heartbreak," says Whyte. "For me, it was like somebody died. I wasn't able to talk to anybody for weeks.
"You had trained so hard for so long and all you ever wanted to do was win that county medal. To lose it after a replay by a point was just heartbreaking.
"The drawn match was in Kiltoom, and Kiltoom was a great pitch. They brought the replay to the Hyde. It's like a snooker table now but that year in November it was like somewhere you had cattle for a week. Sinking to your ankle every time you made a run.
"Castlerea had a game plan that was a bit more defensive, slowing the game and playing to their own strengths. The physio was on every five minutes, you couldn't get a flow in the game.
"The longer the game went on the more frustrated we were getting. We wanted it so badly, to be the team to win the first one ever. We almost became desperate in the end and lost focus on the game plan because we just wanted to get across the line."
2012 St Brigid's 2-08 Padraig Pearses 0-09
Four years later, Pearses were back. But this time they came up against a Brigid's side en route to five in a row and All-Ireland glory.
Another ex-Roscommon star, Frankie Dolan, scored 2-04 as Pearses' dreams were dashed yet again but there was some consolation in losing to a team that went on to achieve immortality.
"In 2012, we came up against a Brigid's team that was at the peak of their powers," says Whyte. "They went on and they won the All-Ireland that year.

"They beat us by four points. There's no doubt that we made a game of it but we were beaten by a superior team that were playing outstanding football.
"We weren't as disappointed that time, I don't think. You can accept when you're beaten by a team that are so much better than you."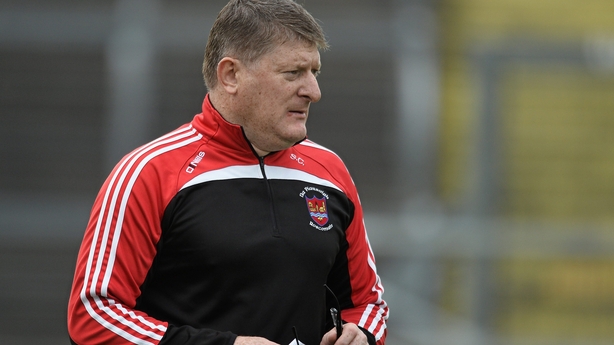 2015 Clann na nGael 1-09 Padraig Pearses 0-11
Whyte's one-time inter-county team-mate and Brigid's rival Shane 'Cake' Curran was now Pearses manager as the southern neighbours met in the final for the first time.
Clann na nGael hadn't been there for 18 years but unfortunately for Pearses they still remembered how to win them.
Whyte watched on from the sidelines as a Donie Shine goal proved pivotal.
"That year my wife had triplets, which forced me into semi-retirement," he laughs.
"Again, it was one we could have won and maybe should have won. That was only a point as well and that was definitely a hard one to take.
"We would have had equally as good a team as they had, and maybe a better team on paper, but I think the history caught up with us that day as well, and our own failings of over-anxiousness of wanting to win it.
"Pearses would have suffered more than anybody at the hands of Clann down through the years, and there has always been a bit of baggage there in terms of Pearses' inability to beat them.
"Clann na nGael had gone nearly 20 years without even contesting a final. We had contested three in that time and couldn't win it. But they took their chances."
2016 St Brigid's 2-14 Pádraig Pearse's 2-07
Whyte did some training but wasn't part of the panel as Brigid's spoiled the party yet again, hitting two late goals to give the scoreline a flattering sheen.
Frankie Dolan, now Brigid's manager, inflicted a second successive county final defeat on his friend Curran and their side.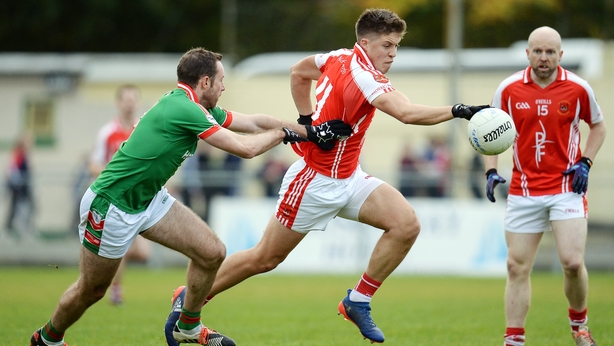 2019 Padraig Pearses ?-?? Roscommon Gaels ?-??
And so we come to final number eight (nine if you count the replay). Can Pearses finally get over the line?
Whyte believes they can, pointing to the team's wealth of current or recent county talent.
The teak-tough Daly brothers, Niall, Ronan and Conor, are mainstays of the Roscommon panel alongside Hubert Darcy and David Murray.
Niall Carty, a former Rossies captain, only retired from inter-county duty in 2016, while Mark Richardson was on the senior panel earlier this year and Paul Carey has been starring for the under-20s.
"I'd like to think that Pearses are in a better place," suggests Whyte. "At this stage, there's no celebration getting to a county final. We're over that phase.
"We have so many county players now, there will be no excitement about getting into a parade or listening to the national anthem. That giddiness will be gone.
"In '05 I was the only one who was playing county football. Not saying that I had massive experience, but when you have five or six players that have experienced pressurised games and have won stuff, it has to rub off on their team-mates and matter when the chips are down.
"In my opinion, it's psychological at this stage. We have all the ability in the world, we have the players, the management, we have everything we need, including top-class facilities. But it's trying to control our emotions and not wanting it so bad that we stop doing the basics.
"I don't think the younger lads will have the excitement and fear that we had in '05 or the over-eagerness in '08. That's where the senior players will have a big part to play, controlling the dressing-room. Sean Fahy is still on the panel from 2005. He will bring that experience into the dressing-room, what he has learned and the mistakes we made controlling the game."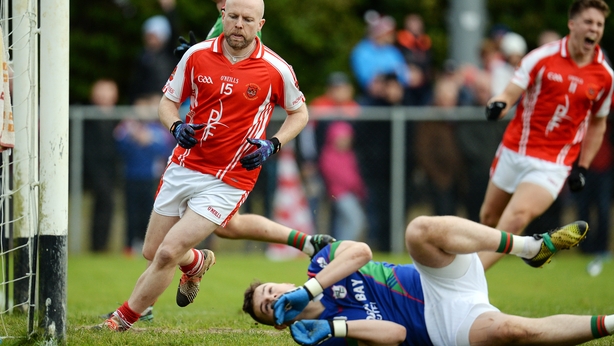 Pearses also have serious experience on the sideline in the shape of former Westmeath, Sligo and Offaly boss Pat Flanagan.
"Pat has brought experience and a calmness to the thing. I never see him panicking. He has the same demeanour whether they're five up or five down and that rubs off on people too. Plus, he trusts them to go and play the game and use their skills.
"When he speaks lads listen. He has done it with Clara and been an inter-county manager so he has pedigree."
Whyte is heartened by the novel nature of the opposition. The 2017 runners-up Roscommon Gaels knocked Pearses out at the quarter-final stages last season but don't inspire the same dread as Brigid's or Clann.
"Roscommon Gaels have history too, 11 titles over the years, a strong tradition and a good group of guys. But we don't have any baggage with them the way we might have had with Brigid's and Clann na nGael. We've always won our fair share against them.
"They're definitely going to respect them and have their homework done on their key players, but it's not like they're going to play a team that we fear. Lads are going to go in more focused on the football than the history."
A reminder that the Senior Football County Final between Padraig Pearses and @RoscommonGaels will take place in Dr. Hyde Park this Sunday Oct 13 at 4:00pm.

This follows the minor county final between St. Brigids and Clann na Gael at 2pm in Dr. Hyde Park. @RoscommonGAA pic.twitter.com/Hn195C7HP7

— PRO Padraig Pearses (@propearses) October 9, 2019
Pearses' passage to the final suggests destiny might be in motion.
Old bogeys Brigid's were dispatched in the quarters before a surreal semi-final victory over Boyle.
The men in red and white had three players sent off, two for double yellows and a yellow + black that was highly contentious, the argument being whether Lorcan Daly had been booked in the first place.
Despite going down to 12 men, Flanagan's men held on to win by two points.
Whyte will be at Dr Hyde Park today, hoping to see his club seal what he thinks could be a trailblazing triumph. Though after 20 years on the field or the sidelines, he's still getting used to being a supporter.
"I would absolutely love to see Pearses win the first one. It's what everybody in our club wants.
"I'm great friends with a lot of the lads still and I'll be delighted if they do it, but I'd be almost envious not to be part of it. There's nothing like playing.
"It would be massive. It would set us free and maybe set us up to go forward and win a few more. In terms of the monkey off the back, we could go and maybe win another one and win another one."
Follow our county final live blog on RTÉ Sport Online and the News Now app from 2.30pm