They say you should keep your friends close and your enemies closer.
But Tim Crowe, manager of the Sixmilebridge senior hurlers, and Cratloe full-back Mikey Hawes might be taking things a bit far.
Hawes is married to Crowe's daughter Bernadette and the couple are staying with Tim and wife Bernie in 'The Bridge' as they save for a house.
Sunday's first ever Clare county final meeting between the neighbouring village sides has complicated living arrangements somewhat.
"He goes out the back door and I go out the front door, so we don't clash," jokes Tim.
"They have two children as well here, wearing Cratloe jerseys and provoking me. Mikey said to Bernadette, 'If anything ever happens to me, make sure the lads play with Cratloe'.
"We (the teams) managed to avoid each other all the way through in the group and knockout sections. Since we both won the semi-finals it was kind of an unwritten law that we never discuss hurling in the evening, out of respect for each other, not to be trying to score points or find information.
"But both teams know each other extremely well at this stage, there's little new to be known."
Cratloe and Sixmilebridge have dominated the Clare scene over the last decade, one or the other appearing in nine of the last 10 finals.
The Bridge won three and lost one of those deciders while Cratloe won their first ever Canon Hamilton Cup in 2009 and followed it up in 2014. They were beaten in 2010, 2012 and last year.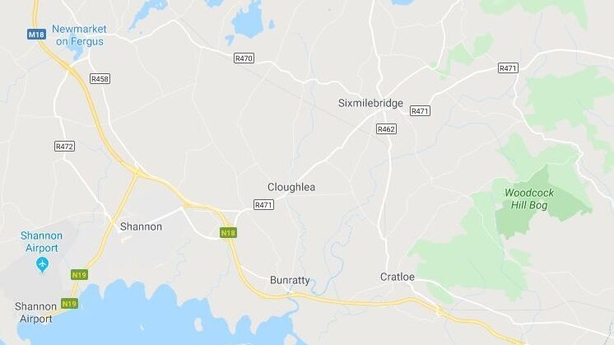 By Crowe's reckoning, the sides have had seven 'Garneyside derby' Championship meetings in that period, the scores standing level at one draw and three wins apiece. They are the most familiar of foes.
"It's an extremely difficult one to call, the stats indicate how close it's going to be," he says. "This is going to be the rubber for the decade.
"We're rivals but we're primarily neighbours as well. There are so many inter-marriages between both parishes.
"A lot of the houses are divided in the sense that you would have connections from both sides. It's the essence of the GAA, a typical example of the friendliness and the rivalry between the two parishes.
"It will be very intense on the field though. The two teams are very familiar with each other.
"The game will be very competitive and there will be an edge to it but I think it's very important that when the whistle goes the supporters realise that if they win they have to be humble and if they lose they've got to wish the winners the best.
"In all probability the roles will be reversed next year so rather than take a cheap shot at each other they should think a bit further down the road."
The Bridge coach is none other than Wexford bainisteoir Davy Fitzgerald.
An inter-county manager finding the time to help out his home club is notable enough, but what makes the arrangement even more remarkable is the personal history between himself and Crowe.
Until this year, the men had barely spoken for over a decade, dating back to the fallout from Tony Considine's brief, tumultuous reign in charge of Clare when Crowe was a selector and Fitzgerald quit the panel.
"Myself and Davy would have been on opposite sides of the civil war in Clare with Tony Considine. We had no relationship."
Former PE teacher Tim, who had been part of the management for the Bridge's Championship winning sides in 1977, '83, '84 and '89, was surprised to be asked again and even more surprised by chairman Paddy Meehan's cunning plan to bring Davy on board in a supporting role.
"I thought the ship had sailed for me. Nobody wanted the job, including myself. I was offered it but I couldn't get a coach so I turned it down.
"Myself and Davy would have been on opposite sides of the civil war in Clare with Tony Considine. We had no relationship.
"The chairman came to me and asked me 'Will you work with Davy?' and went to Davy and asked 'Will you work with Tim?'
"In the space of three seconds, both of us said yes. We met and shook hands. I said 'I have no interest in going back Davy'. He said 'Neither have I' and we just buried the hatchet and moved forward. We've never discussed the past. All our focus is on the club.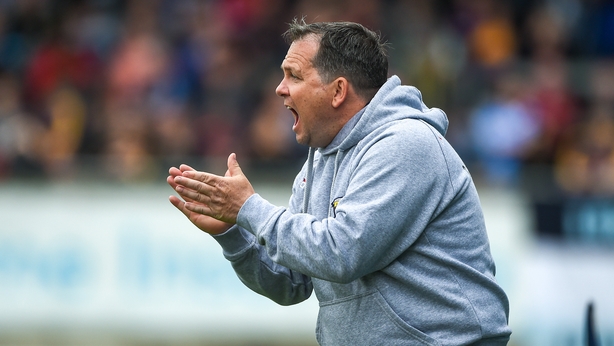 "In my view, your family is first, your job is second and your club is third. If any of the three of them are in difficulty, you do whatever you have to do to help them out.
"It was a huge lesson for everybody that has clashes within clubs. You have to eat humble pie and move forward if it's for the betterment of your club.
"I regret that it took so long to mend bridges. I would have trained Davy over the years. But that's what happens, stupidly, people just put their head in the sand. It took our chairman to have the vision to put the two of us together and both of us were willing to work together.
"I'm delighted the bridges were built and we get on because you should never fall out over sport with friends and neighbours. It's just part of life and we probably over-weighed its importance.
"The club has benefited and we have benefited as individuals. If we win it Sunday that's the icing on the cake."
"These are the things that people don't appreciate, his commitment to the game of hurling."
Crowe has been delighted with the impact of Fitzgerald, who he says has been happy to work in the background.
"He has accepted his role, which is very important. We identified our roles from the start and he was happy to stay out of the media light and do the coaching.
"He's a superb coach. He's up there with the best in Ireland so it's great to have him. I don't interfere with the coaching, he calls the tactics and the game plans and that's what he's very good at.
"The team evolves over matches, the chairman is a selector so there are three of us involved. But this team have been involved in five county finals this decade. Most people in Clare could pick the Bridge team."
Crowe shares two stories that underline Fitzgerald's almost fanatical willingness to lead by example.
"We played Éire Óg in the quarter-final and he was on his stag in America but he flew back from Florida, on the morning of the quarter-final, at his own expense, to be on the sideline. And flew back the following day to his stag.
"Two weeks later, he got married on a Friday. He called a training session for half six that night. He came out of the wedding and took the session and went back to the ceremony. Unbelievable.
"These are the things that people don't appreciate, his commitment to the game of hurling.
"What player can give an excuse if the coach leaves his wedding to take the training session? That's the standard he's setting."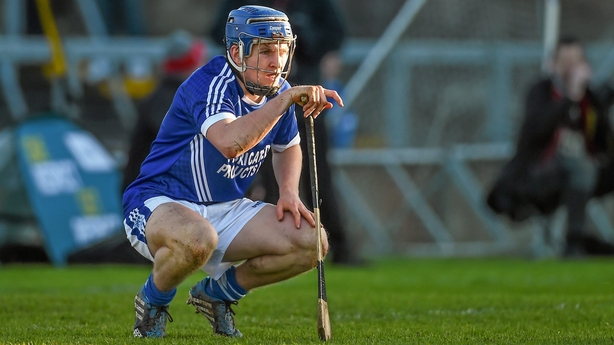 Unbeaten Sixmilebridge needed a late rally to get the better of Inagh-Kilnamona in their semi-final, outscoring their opponents nine points to two in the final quarter to edge it by three.
Cratloe had an easier passage as they crushed Crusheen 3-24 to 2-12, though Alan Neville's men did lose to Inamona in the earlier rounds.
"They have very talented players and they had a fabulous win in the semi-final. We stumbled to win our semi-final," admits Crowe.
"We have showed flashes of 10 or 15 minutes of hurling ability but haven't been consistent over the 60. But we've managed to stay in games and hit the front at the right time.
"You would be hoping that you would be hitting your best form on Sunday. I think we have to have that to win.
"We have a lot of experience on our team. Seadna Morey, Shane Golden, Cathal Malone, Jamie Shanahan of the county team.
"They have Podge Collins, Conor McGrath, Diarmuid Ryan. The county players in Clare are playing exceptionally well because the county team finished early, last year they were beaten in an All-Ireland semi-final and came back to their clubs absolutely flat."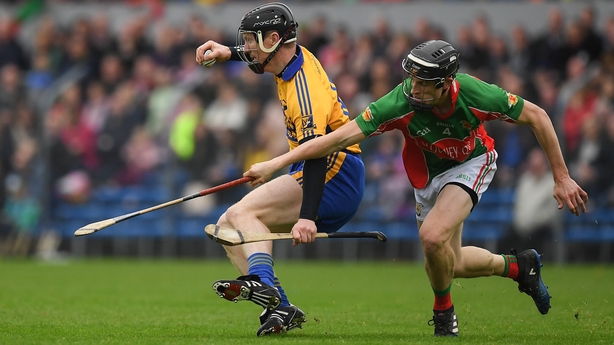 Sixmilebridge also have a not-so-secret weapon in the shape of one of Fitzgerald's team-mates from the 1997 All-Ireland winning Clare team. Amazingly, Niall Gilligan is still going strong at 43 years young.
"We think he has a bright future," laughs Crowe. "We gave him 10 minutes to blood him the last day and I think he'll benefit from the experience.
"He's incredible. We felt the last day, with his experience, he could kill the game, get a free and settle the younger fellas around him.
"He's in reasonable shape and he has massive experience. He's very composed. I can see him maybe playing a similar role with 10 minutes to go if we were in a similar situation.
"He's a lovely ace of hearts to have that you can throw in. No matter how old he is, the other team have massive respect for him and they are on their guard a little bit when they see him coming on."
Follow our county final live blog on RTÉ Sport Online and the News Now app from 2.30pm Sunday