Defending champions Kerry will take on Cork at the semi-final stage in the 2020 Munster SFC.
Both counties received a bye to the last four in the draw which was made on RTÉ Radio's Morning Ireland.
However, they were not kept apart, with the other semi-final pairing pitting the winners of the Waterford/Limerick and Clare/Tipperary ties from the quarter-finals.
Kerry are bidding for an eighth successive Munster title next summer.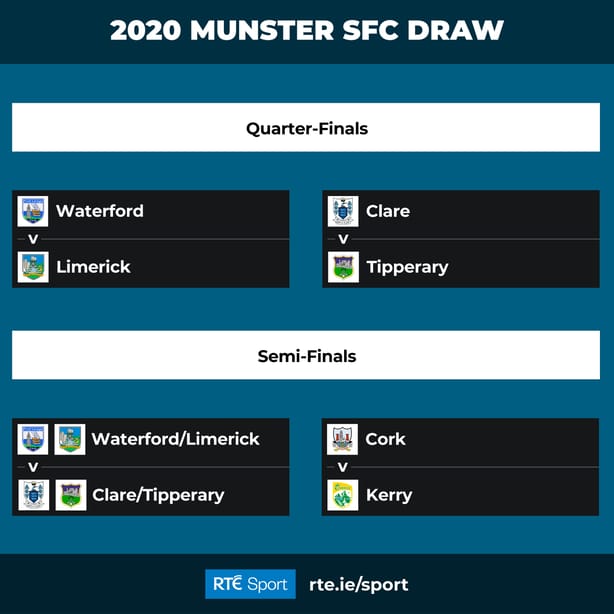 Reacting to the draw, five-time All-Ireland winner Tomás Ó Sé said: "Kerry are dominating Munster for the last few years and going for eight in a row, which isn't healthy in a way.
"But Cork are coming. They've had a great season and had a brilliant Super 8s. So they will fancy their chances next season of upsetting that apple cart a little bit more.
"But the interesting part of the draw is the other side.
"For the last three or four years, Clare have consistently met Kerry in the semi-final. You don't always get what you deserve but Colm Collins' men probably have been a team that deserves a Munster final appearance.
"The way the draw is going, everything is stacked in that way.
"But it will all come back to Kerry and whether Cork can actually step up and challenge them this season.
"I would love if it was shaken up down in Munster."