New Cork minor hurling manager Dónal Óg Cusack believes that 'the ship has definitely turned' for the Rebels and that the future is bright.
Cork are considered one of the superpowers of the game, but their strike rate at national level in recent decades has been poor.
They haven't won the Liam MacCarthy Cup since 2005, their last minor title was in 2001 and they haven't had an All-Ireland Under-21/20 win since 1998. The Rebels' senior season this year ended when they were blown away in the second half of their All-Ireland quarter-final by Kilkenny.
However, Cork have appointed several high-powered management teams to their various county set-ups across the grades for 2020 and Cusack is hugely positive about what lies ahead.
"The ship has definitely turned," he said, speaking to RTÉ Sport. "The thing that excited me was the presentation of a long-term vision, a joined-up thinking approach. Whilst we do want to win and winning is important, developing these players is as important as winning.
"No challenge, no future, as they say. I'm looking forward to getting down to work."
Cusack will be joined in his backroom team by former All-Ireland winning team mates Seán Óg Ó hAilpín and Tom Kenny. Kieran Kingston is back in charge of the seniors and Pat Ryan, a former senior trainer during Kingston's first spell in charge, will head up the Under-20s.
"I'm delighted that Seán Óg Ó hAilpín and Tom Kenny are on board," said Cusack, who also confirmed that he will stay on in his role as an RTÉ Sport hurling analyst in 2020.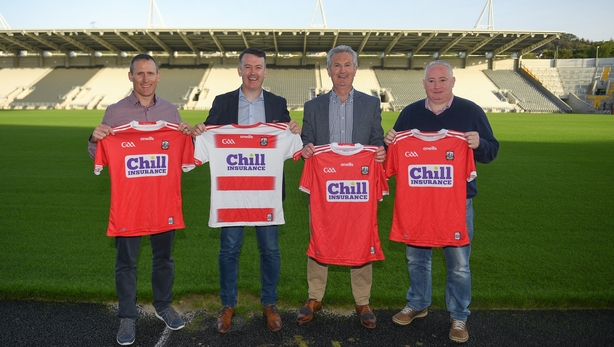 "I think in terms of being exemplary role models, competitors and athletes, you're not going to get much better than those two. I think they'll have a hugely positive influence on the players."
The three-time All-Ireland winning goalkeeper was famously one of the drivers behind three players strikes in Cork that pitted players against county board and threatened to pull Cork GAA apart.
For a long time it seemed unthinkable that he would ever be given such a role, though his appointment shows how things have changed.
"People have disagreements about different things, humans disagree about very many things and we have had disagreements in the past," he explained.
"For me it's all about the future, making any difference that I can and it goes without saying that any of the players of my generation, any of them that I spoken to, they're all very happy to give to Cork in any way that we can.
"I'm happy to be contributing to Cork, to be giving to Cork and hopefully looking forward to making a difference.
"A week is a long time in politics and you're talking a long time ago (since the strikes). So many things have happened in the world, in all of our lives – it's a long time ago and it's all about the future. My focus is on giving to Cork and trying to make a positive difference."