Former Galway manager John McIntyre described the statement by team sponsors Supermac's as a "huge intervention" which places a major spotlight on the Galway county board.
Supermac's have sponsored the Galway hurlers since sponsorship was first emblazoned on jerseys in 1991 and have been backing the county's footballers since 2013. 
Last night, the fast food chain released a statement outlining the scale of their investment since 2015 and demanding to know details of how this money was spent. 
The finances of Galway GAA were subject to two reviews in late 2018, one conducted by Galway GAA itself and another by accounting firm Mazars. 
The use of an official credit card for personal expenses, officer expenses of €45,000 and a debt of €390,000 to Croke Park for All-Ireland final tickets were among the revelations.
A 103-acre site in Athenry that was bought in 2006 for €2.8m and earmarked for a centre of excellence was sold at a loss of almost €2m last year. 
The Supermac's statement asked for clarity on how the company's sponsorship contribution totalling €1.6m over the five year period had been spent and requested that the two financial reviews be made public. 
Speaking on Morning Ireland on RTÉ Radio 1, McIntyre said it was a very negative development for the image of Galway GAA. 
"It's a huge intervention by any standards. Supermac's have been involved in various capacities in Galway GAA since around 1991. 
"They've invested a lot of money in Galway GAA teams, especially through the lean years when Galway mightn't have been a popular attraction.
"They've extended their sponsorship now. It's not just the hurling and Gaelic football teams, they're also supporting financially the camogie and ladies' football teams. 
"Supermac's are one of the highest profile sponsors in the country.
"Unfortunately, there has been a cloud over the governance in Galway GAA for a long, long time and this is another very negative development. 
"And the timing of it comes when Galway are still looking for senior hurling and senior football managers."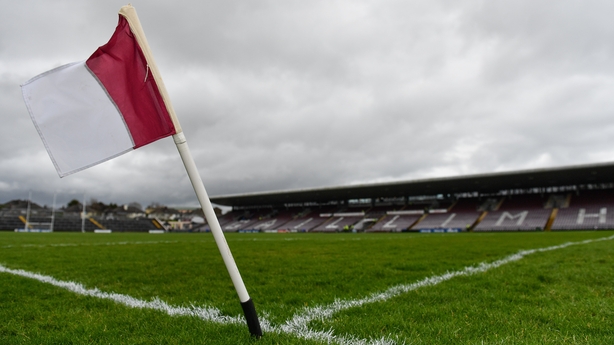 Galway are currently without a senior inter-county manager in either code. As it stands, they are the only managerless top tier county in hurling, 2017 All-Ireland winning boss Micheál Donoghue having surprisingly walked away in August. 
McIntyre suggests that somebody may be "bending Supermac's ear" over disgruntlement among the players and management about the resourcing of Galway's inter-county teams. 
"There have been rumblings around the county that maybe Supermac's aren't contributing as much to resourcing county GAA teams here as we'll say (sponsors are contributing in) counties like Tipperary. 
"But Supermac's have supplied a statement where they've laid out their investment of close to €1.6 million over five years. 
"Whether that compares favourably with other counties, I'm not so sure. But at the same time, it is a big investment. 
"This cuts both ways, of course. Galway GAA has been very good for Supermac's as well. It's given them a profile and it has helped them to establish a fast food empire up and down the country. 
"I can never recollect an inter-county team sponsor challenging his own county board to reveal how their money has been spent. It's really going to put the spotlight on the Galway county board and how they're going to handle this. They are going to have to break down some of these figures.
"Somebody is bending Supermac's ear in relation to disgruntlement among the outgoing management and maybe the players about what they would perceive as not being as well looked after as some of the players in other counties. 
"Pat McDonagh is a shrewd operator. There's method in all of this. He has invested a substantial sum in Galway GAA over the years and it's hard to know how this is going to pan out. But the bottom line is it's very negative for the image of Galway GAA."