The GPA and CPA have both said they are in favour of a Tier 2 senior football competition but not in the format being proposed at next month's Special Congress.
Delegates at the 19 October gathering in Pairc Ui Chaoimh will vote on proposals to bring in a new senior football Championship from 2020.
If the Special Congress passes the motion, next year only teams from Division 1 and Division 2 of the league will be eligible for the All-Ireland qualifiers along with any counties from the lower two divisions that happen to make their respective provincial final.
Division 3 and 4 teams will go straight into a tier two championship, which will be run on a straight knock-out basis.
Speaking as part of a discussion on RTÉ Radio 1's Sunday Sport, Gaelic Players Association Programme Co-Ordinator Colm Begley said that the inter-county players body's members had voted in favour of the general concept but that the timing of the motion and lack of extra games compared to the current system makes the proposal on offer unsuitable.
"We actually are very much in favour of the tier two," said the current Laois footballer. "The idea behind it was mainly to focus on providing more games for division 3 and 4 teams - competitive championship games - with the idea of promoting the games, promoting themselves, and allowing them opportunities to develop.
"Unfortunately, the current proposal being put forward doesn't target the areas we want to target.
"60% of players voted in favour of a Tier 2 in our end of year survey last year. We had focus groups then with players from Division 3 and Division 4 to discuss proposals put forward at the start of this year.
"Lower Division 4 teams were very keen because they wanted more games, simple as that. The concern amongst Division 3 teams, and lower Division 2 teams, was about going directly into a Tier 2 (competition), so you had no opportunity to play in the main competition (Sam Maguire).
"One of the main things they were looking for, from some teams, was that we had an opportunity to compete in the Sam Maguire starting off.
"Two-thirds voted of the players voted against this proposals, but overall they're in favour of Tier 2.
"We have a players committee ourselves, which we've put together, of players from each Division. We're actually putting together our own proposal at the moment, looking to have a Champions League format. They're probably radical, in some way, but they gave more games to teams. They're easy to structure, as regards fixtures, allowing an easier pocket of when they're going to be played, and a more fixed calendar."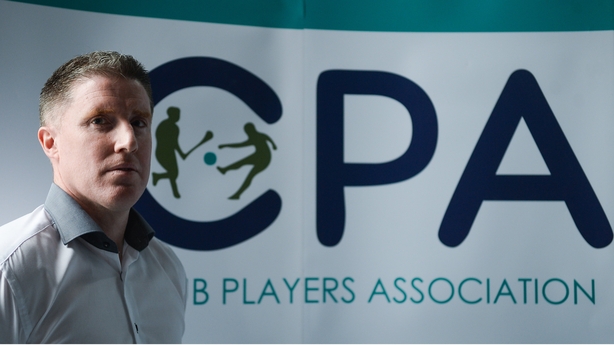 Micheál Briody, chairman of the Club Players association pointed out that teams losing in the provincial Championships and round one of Tier 2 would still be playing the same number of games (two) as under the current system.
But for Briody, the main issue is the GAA's insistence on rushing through the proposals before the Association's own Fixtures Task Force, has a chance to issue its recommendations on the inter-county calendar.
"The Fixtures Task Force is in place. It doesn't make sense that there is a parallel fixture-making system happening at the same time," said Briody.
"As Colm alluded to, what could happen here is that if it is agreed at Special Congress that the Tier 2 was to go through, it would then be overwritten in February, because the Task Force will come with proposals in November to go to Congress in 2020 for implentation in 2021.
"So we don't see the sense of putting this in very quickly. There's no real appetite (for it).
"I've seen all the plans that have come through the Task Force and there are a lot better versions of Tier 2 than the one that is being put to Congress.
"I think if they were patient and waited you would have a lot better a Tier 2 proposal coming through in 2021."
"I commend John Horan for exploring the idea of Tier 2.
"His legacy will be what comes out of the Task Force, not for a six-month or one-year Tier 2 proposal.
"He has the greatest opportunity of any of the presidents of late. He has set up the task force with all the stakeholders involved. They are doing brilliant work.
"There are proposals coming out of them that are better versions of the Tier 2, they have to be given the space to come forward with those, and the clubs of Ireland then to vote on what they want.
"Putting in small incremental change like this Tier 2 proposal, it's not really fixing any of the existing problems of promoting or developing weaker counties and it's not assisting the club game either.
"There's a huge opportunity to get it right through the Task Force and not be rushing it through."
Briody added that the GAA had told the CPA that any change passed in Congress would be on a permanent basis rather than the suggested three-year trial basis.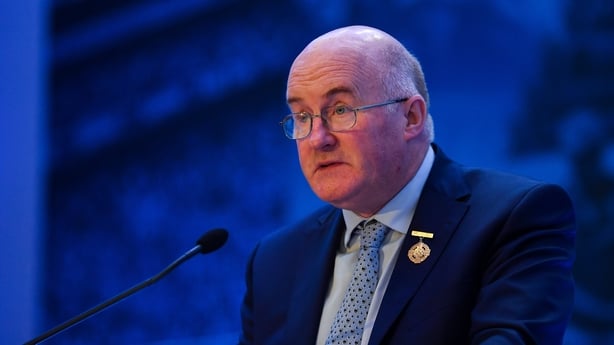 Former Armagh star Oisin McConville was broadly in favour of the concept though he has concerns over whether it goes far enough, is being hastily implemented and if it will gather enough support from delegates.
"We are all in agreement that this is necessary," he said. "How will this improve the Division 3 and 4 teams? Well, they have a realistic opportunity of winning something that is of merit.
"We see how well it works on a league basis. So from a purely footballing point of view, I think it will eventually benefit these teams, if everybody buys into it.
"My major concern is that a lot of the rhetoric that I have heard from Division 3 and 4 teams is that they are dead against it.
"And yet realistically, I would feel it's something that would benefit them long-term.
"The fact that there is promotion from this, there are a lot of counties in Division 3 and 4 that when the league is over, realistically they have very little to play for. This will change that at the very least.
"From a systems point of view, we all know throughout the country how well individual counties work with the senior, intermediate and junior ranks. I would go that step further.
"There is an opportunity for promotion and relegation and it would make football very competitive. It has worked really well with the hurling.
"I would be looking at from the point of view that the change is positive but I also agree that the timing is questionable.
"I don't know how much of a say the players are going to have. If this goes through in the Special Congress, is there any chance it's going to be reversed when it gets to proper Congress? I'm not sure and that's a worry.
"The concerns for a county board will be 'Is this going to hurt us in our pockets' and if they decided that that's a possibility then it's going to very difficult to get this through."
The GAA were invited to send a representative to take part in the discussion but said they did not want to get involved in a debate while talks around the proposed competition were ongoing.