Cormac Costello's granny lived all her life at the foot of the Healy Pass, the dramatic, rugged series of wild hairpins that weave their way from the tiny village of Adrigole in west Cork to the even tinier village of Lauragh in South Kerry.
This is Beara. On this island, geographically, and physically, it's as far from the northside of Dublin City as it is possible to get. Every building in both villages would fit inside the Church of the Holy Child, the imposing red-brick building that anyone who drives from Dublin City to the airport will know.
This most Dublin of Dublin footballers has half his roots in the proud traditions of a different world.
The day of the replay was the day of the Tour de Beara – a 160km cycle around the peninsula – a fundraising event for the local GAA clubs. They're not really GAA clubs though – they're football clubs. There's no hurling and, God forbid, anything else. The route climbed the Healy Pass twice, and from the top as far as the eye can see football is the sport here.
Directly below you, Adrigole.
Home of Kevin Jer. He might be in his seventies now but round here there's no surname needed. Never will be.
Look west towards Eyeries and Urhan - home of Ciaran O'Sullivan, who famously was more than half way to Dublin by the time he made it to training in Cork. When you are that far from Cork City, Dublin is a world away.
Look south, across the blue of Bantry Bay to the land of Canty, O'Connor, Hunt and Barron. Cork football royalty.
Look north. North is football too. But north is enemy territory.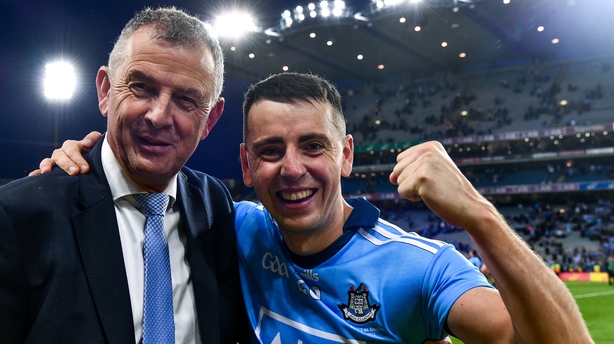 North across Kenmare Bay to Templenoe – Spillane country. Or east towards Kenmare. Between them Templenoe and Kenmare raised six of this Kerry panel.
At the food stop in Eyeries GAA Club the talk was of little else but the match.
"How long will it take to drag ourselves over the Healy for a second time? And will we back in time for throw-in?"
Where was the best place to watch it?
And of course – how would it go?
Many locals prided themselves on their balanced perspective.
"It's a pity there'll have to be a winner" said one.
"I hope they both lose" another.
"Come on the taxpayers" said one passing wag from the capital.
So why are local loyalties so divided here ahead of this replay?
On one side the faraway, cocky metropolitans. The self-styled "taxpayers".
On the other, relatives and friends.
A few rocks are all that separate the local villages and towns of both counties. If you didn't know the fault line of the border you couldn't see a difference.
Yet. Love thy neighbour? It's hard.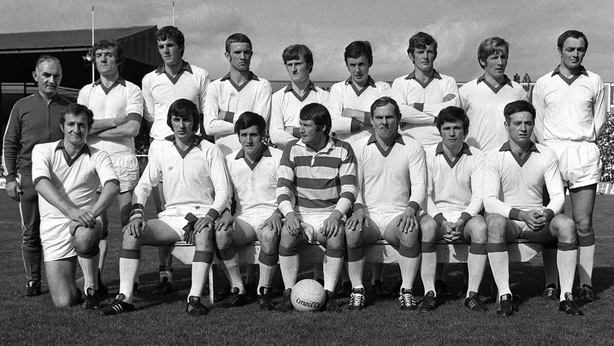 There's been so many beatings. So much hurt. Everyone - even those who weren't born - remembers another young Kerry team coming from nowhere and ending the one-in-a-row era of Barron and Hunt and Kevin Jer.
And look what happened then? For more than a decade. Everyone knows that success is the best performance enhancing drug any young Kerry team could take.
So we cycle from Eyeries back, briefly, into Kerry and haul ourselves again over the Healy Pass. Down the hairpins past the O'Sullivan house on the left from where a young woman set off on a life's journey that brought her to Whitehall and the heart of Dublin GAA.
O'Sullivan. Costello. Whitehall.
O'Sullivan. Kevin Jer. Adrigole.
In the end it's all related. Loyalties and squabbles. It's all local.
"Homer's ghost came whispering to my mind.
"I made the Iliad from such a local row."