Without the ball, you can't win - Johan Cruyff
For many of us, sport is a great escape hatch in our lives.
Often, it opens a window to dreams and emotions that transport us – however briefly – away from every-day life. Whether it's on tv, on a remote piece of grass or in the heart of a modern colosseum, sport can inspire and create belief in the extraordinary.
If you are a Dub, the consensus is that this great team deserve to achieve five in a row given the quality of everything they have done in the that period and the excellence in management, coaching and support that surrounds them. It has almost become a right.
Beyond the Pale, Gaels have raged against the inevitable as an affront to the state of our game and the realisation that serious resistance to the "Drive for Five" was hard to put a name to as this season unfolded.
Once the final pairing was established, those who had been searching for a saviour naturally found their cavalry. Of course, it would be the Kingdom. With their tradition, mindset and the best forward line in the country, Kerry could be the perfect hero.
There is so much emotion surrounding today's All Ireland senior football final that it is easy to lose sight of the obvious.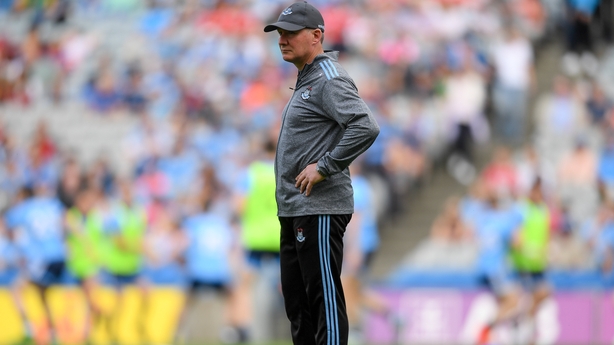 Prepare to Perform
The pinnacle event of any sport is often the centre piece of aspirations from the very youngest hopeful player to the oldest coach. The All Ireland Football Final embodies that more than most as it is accessible and achievable. Generations of children have imagined the occasion and the elation of taking part and winning.
Supporters of the teams involved allow themselves to expect the very best outcomes, no matter how unlikely.
There has always been a magical element to the big sporting days that nerves and emotion may have a decisive bearing on the outcome. Given the perfect storm, almost any turn of events is always possible.
The reality is that players and coaches at the very highest level have largely learned to control most of the variables that can create upset. In the same way that the grey areas have been removed from conditioning, tactics and recovery, mindset and decision-making are now subject to the same scientific preparation.
Comparative Attacks
The reality is that today's game will play out in an environment that is as familiar to the Dublin players as a home Allianz National League game for any player in the country. Finals day, the build-up, the stadium, the pageantry. None of that will adversely impact the mindset of this Dublin team or – as importantly – coaching staff as they have done it all before. Any idea that nerves or the big day will affect performance are misguided.
If Dublin are to be beaten it will have to be in the game and how it is played.
If we want to search for indicators within the season to date and specifically the numbers that reflect those performances, then it becomes apparent where Kerry's task is biggest and where they have presumably been focusing their preparation.
Including their respective provincial finals, the finalists have had five preparation games against competitive opposition – teams that can beat them on any given day.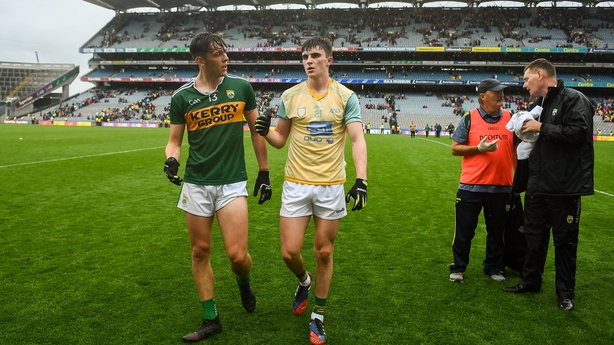 In those games, the attack of both teams is largely similar. Dublin have an "attacking effectiveness" (shots generated from attacks) of 76% and an efficiency in front of goal of 66%. By comparison, Kerry have an attacking effectiveness of 80% and an efficiency in front of goal of 68%. Cause for optimism for the Kingdom.
The crucial indicator is "productivity", which tells us the scores a team generate from every ten possessions. Kerry have averaged 4.97 over those key games with Dublin averaging 5.52 – both impressive returns.
Both teams are reasonably well matched with ball in hand. Why then are Dublin considered so comprehensibly the better all-round team? The obvious answer is in what happens when they don't have the ball.
Defensive Differences
Across those five indicator games, Kerry have averaged a concession of 17.2 points – more than five points per game more than Dublin.
The Munster champions efforts to mould a better collective defensive structure as this season progressed have been well documented. They have experimented with versions of a holding defender, covering middle third player and a deeper lying half forward line – all to limited effect.
The secret ingredients of defending effectively as a team are not obvious to the naked eye. As well the necessary skills to do your job, players must also have the capacity to anticipate danger early, make split second positional decisions that benefit teammates before self and communicate superbly. This is the area that lets a superbly talented Kerry squad down consistently.
In plain terms, Kerry concede scoring opportunities to opposition attacks more easily than Dublin. In the end, if possession percentages were equal, this is fatal.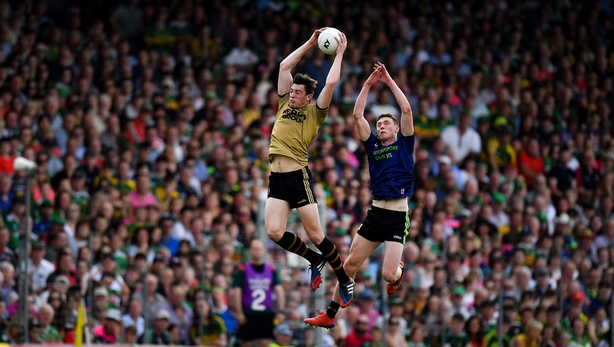 Crucial Kick-outs
Teams at this elite level are not going to be dominated in terms of turnovers therefore possessions will be dictated by the quality of kick out retention.
Again, referencing the critical five indicator games, Kerry have a major problem on their hands to establish parity or better and they have yet to meet an opponent as effective as Dublin.
Dublin have not misplaced a single short kick-out across those five games – 100% retention. They also have an impressive retention rate of 74% off the crucial longer restarts. Those longer kick-outs have a massive impact on attacking effectiveness as they provide an immediate platform for attack against a vulnerable defence.
Kerry have two problems to address fundamentally to reverse the patterns to date. Their own long kick-out retention is average at best at 59%. More fundamentally, they have made little impact on their opponent's longer kick outs this season. Breaking down Dublin's kick out is absolutely critical to a Kerry victory but there is no encouragement in the numbers to expect such a reversal.
There is a very real possibility, given the quality of both attacks that kick-out percentages at the end may very accurately reflect the scoreboard. More than any game this season since we reached knock out, kick out strategies and their effectiveness will very likely determine the destination of Sam Maguire and history.
Pragmatism Prevails
Of course, we can allow ourselves to dream about a final for the ages and potentially a changing of the guard, with a young Kerry team built upon attack that can resist an empire. And that is a possibility.
When the dust settles though, this game will be played within the parameters of possession and who has the most.
The magic in the build-up of these occasions mean that people can rightly presume that anything can happen, particularly given the potential of the Kerry inside line to explode. However, the great Johan Cruyff preached constantly the obvious mantra "Without the ball, you can't win" and it applies more aptly to Gaelic Football than soccer.
Kerry are a superbly talented team when they have the ball. However, Dublin are a superbly talented team with and without that ball.
* Stats referred to are courtesy of RTE Sport performance analyst Johnny Bradley (@johnnybrad1ey)