Ahead of the All-Ireland football final between Dublin and Kerry, we got the views of some current players on how they think the game will unfold.
Lee Keegan (Mayo)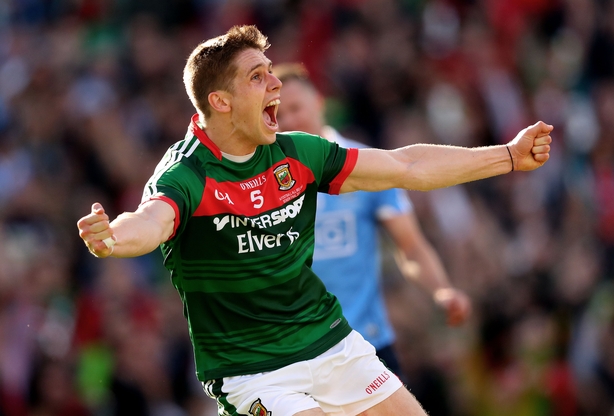 How can Kerry stop Dublin's drive for five? 
It will need to be the perfect game from Kerry to stop Dublin from winning the Five-in-a-Row. I believe Kerry have a brilliant forward line that can damage any defence, however the big question is how can Kerry prevent the likes of Con O'Callaghan, Paul Mannion and Brian Howard from having an impact on the game for 70 minutes. 
Do you expect any surprises in team selection? 
I don't believe we will see too many surprises from either camp. Two questions for Peter Keane are do they start Gavin White at wing forward or wing back depending on what role he will have on the day and is Tommy Walsh a gamble in starting or should he bring him in as a sub. Otherwise we will see plenty of familiar team selections from each side.   
What will the key match up be? 
This will be key for Kerry to get right. Looking through each squad, some of the potential match ups will be exciting to see unfold. Negating Paul Mannion and Con O'Callaghan will be extremely difficult. Will Jason Foley and Tom O'Sullivan be the men to match up? Jack Barry could potentially mark Brian Fenton at midfield. This is a crucial match up as we know,  Fenton plays right until the final whistle and his ability to dominate games is frightening. If Fenton is not as influential as previous games this could be a foothold for Kerry and a way for them to succeed the next day.
As mentioned earlier do they use Gavin White to tag Jack McCaffrey or utilize Stephen O'Brien's attacking threat on McCaffrey and put him on the back-foot. The last big question for Jim Gavin is who marks the threat of David Clifford and Paul Geaney. One of Mick Fitzsimmons and Jonhny Cooper will to be detailed on these match winners. 
Who is your favourite for footballer of the year?
There are plenty of contenders. Looking at the year, the men who have pushed the boundaries and driven their teams on are Cathal McShane, Stephen O'Brien, Tom O'Sullivan, Paul Mannion, Con O Callaghan, Brian Fenton and Patrick Durcan. 
For me based on performances to date it would be a toss up between Paul Mannion and Stephen O'Brien. Sunday will shape this decision. 
Dublin. Why? There are too many solutions for Kerry to come up with before Sunday. Dublin have answered every question in the last four finals and they will answer the question again for the fifth time in five years on Sunday and create a little piece of history. I expect a cracking final of football. 
---
Paul Kerrigan (Cork)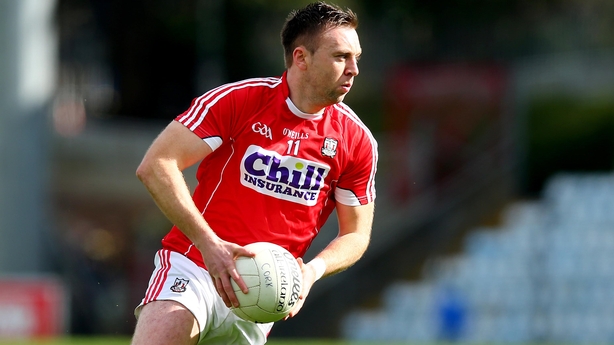 How can Kerry stop Dublin's drive for five?
Scoring: You have to go out and take it to the Dubs, and Kerry have probably the best equipped forward line to try and accomplish this. David Clifford, Paul Geaney, Sean O'Shea and Stephen O'Brien need man marking straight away as all are exceptional forwards. Kerry need three of these guys to win their individual battles and run up the score. Mayo minded the ball for long periods in the semi-final and Kerry pride themselves on this kind of ball retention. They'll need huge patience and hope the forwards mentioned above do the business.
Cluxton: No doubt he will have taken up a huge amount of time in Kerry's video analysis for this game over the last few weeks. Kerry have stifled him before with their press and they will have to do the same again. As he gets the ball down and out within 6/7 seconds this will be hugely energy sapping. He has been going longer a bit more this year, where Brian Howard has thrived. So I expect Kerry to try force him long and back themselves in bringing huge intensity to winning breaking ball. 
Do you expect any surprises in team selection?
For Kerry, I think they will bring in Gavin White at half back or half forward. He has the mobility to track Dublin's runners and is also a good attacking outlet. Then I think they will bring in either Jack Barry or Jack Sherwood around the middle to add a bit of physicality. Sherwood made a huge impact the last day and I know they feel Barry has done well against the Dubs before. I think they may save Tommy Walsh until just just after half-time.
For Dublin maybe Philly McMahon or Cian O'Sullivan could come in at the back. Both are hugely experienced and can fill specific roles in their defence. I wouldn't be shocked to see Philly pick up one of the younger Kerry forwards from the throw in. 
What will the key match up be?
Take your pick! There is a huge amount of quality forwards on show, then there's Brian Fenton v David Moran around the middle.
I think Tadgh Morley will pick up Con O'Callaghan, and with the way the semi went I think this is the big one. In my opinion Morley is a better man marking half back, but with the absence of Peter Crowley he's done a fantastic job at full back this season. He has the quality and physique for Con O'Callaghan, but so did Lee Keegan who showed the template for it in the first half in the semi-final. It's a huge task that will take massive concentration. But if Kerry are to win he's needs to have a huge 70 plus minutes.
Who is your favourite for footballer of the year?
The winner of this award will all come down to the result at the weekend. Stephen O'Brien is having a career year for Kerry and has been their most influential and consistent player. He's closely followed by David Clifford. I think he will probably win Young Footballer of the Year, but he has stood up when they needed him in every game.
Jack McCaffrey had a great start to the year, Con O'Callaghan has been excellent recently and Paul Mannion has elevated his game over the last two years, but on the Dublin side it's hard to look past Brian Fenton. He is probably the most complete footballer in the country, and the most important outfield player on this great Dublin side. He makes everything look so easy and he is generally the one who ups the intensity when Dublin need it.
Dublin. They seem to be just on a different level to everyone else. They are calmness personified. That goes right through from Stephen Cluxton to any of the subs. They can be rattled but they don't panic. Any time they've been behind or in trouble, the just hold the ball, be patient and are absolutely ruthless when opportunity arises. Last 15 minutes v Cork, first 15 minutes v Roscommon, the 15 minutes after half time v Mayo, devastating at different periods when they needed to be.
I think Kerry will give it a serious go. This is a Kerry team full of class and potential. They will relish being underdogs. I think Kerry like when they are talked down and Kerry like rising to the big occasion. Well no bigger occasion, but I think they will come up just short.
---
Ross Munnelly (Laois)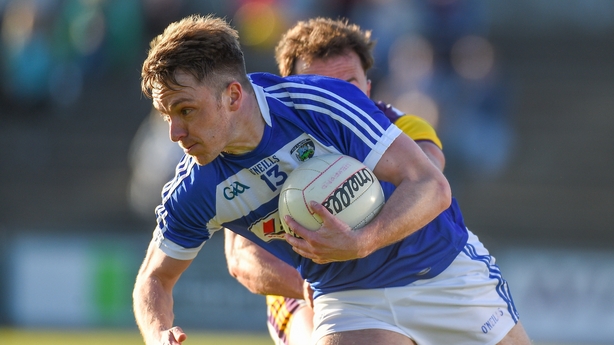 How can Kerry stop Dublin's drive for five?
Kerry need to score three  goals in the final. They will score points, that is not a concern due to the quality kickers they boast upfront. Kerry do have a number of players capable of running down the middle of Dublin's defensive core, in a similar way that Cork reaped some reward in the Super 8's game at Croke Park, so they will need to create an overlap to get shots at Cluxton.
Do you expect any surprises in team selection?
I think Kerry really need to go for this from the first minute and that means take Dublin on in a shootout. To win the game they will need upwards of 20 points (total). We pretty much know the Dublin team and I don't see any major surprises in the Kerry team. I suspect they will hold their plan B with Tommy Walsh for the latter stages.
What will the key match up be?
This game is too unpredictable to be determined by any one match up. In the broader sense, everyone is questioning the Kerry defense and assuming Dublin will continue to hit 25-28 points total. This is a major opportunity for Kerry defenders as a unit to outsmart Dublin and that is the key element of the game. However, as a starting point, Ciarán Kilkenny is Dublin's talisman and Kerry need to stop his assisting scores.
Who is your favourite for footballer of the year?
James McCarthy. I think he is Dublin's silent leader and he plays a major role on and off the field with his zero tolerance approach for cutting corners in any aspect of preparation or performance. He could just as easily play on the half-back line or in midfield in the final and more often than not is a man of the match contender.
I think Dublin will win this one after a shootout. Jim Gavin has the X factor and even if his team are successful with the drive for five, I think he has a bigger target in mind, as hard as that is to believe given they are on the brink of history already.
---
Donie Smith (Roscommon)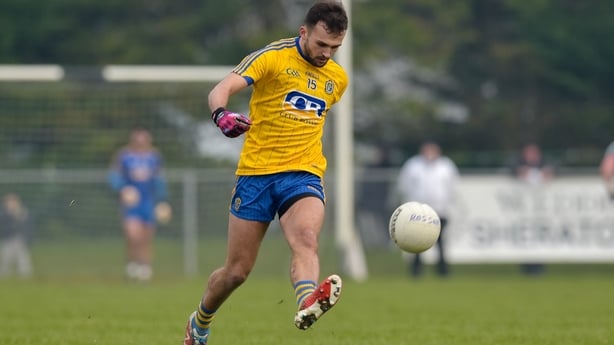 How can Kerry stop Dublin's drive for five?
Going by the way Dublin have started a lot of games this year it is important for Kerry to get off to a fast start. If they are able to build a lead going into half time that will probably leave them in the best position. However, Dublin have shown against Meath and Mayo especially that just after half-time is where they score heavily so it could be damage limitations for Kerry in that sense and hoping they are ahead by just enough by the time the Dublin onslaught comes. 
Do you expect any surprises in team selection?
From a Kerry perspective, the big talking point is how they are going to use Tommy Walsh. He started the league season on fire and showed glimpses of what he can produce when introduced against Tyrone. He adds a different dimension for the Dublin defenders and can play a good link role to setup scores for Paul Geaney and David Clifford. Jim Gavin has always made a couple of late changes to his team at the 11th hour and Sunday should be no different. Cian O'Sullivan could get in while up front it is hard to look past the forward line of Niall Scully, Ciaran Kilkenny, Brian Howard, Con O'Callaghan, Dean Rock and Paul Mannion. 
What will the key match up be?
Kerry Forwards v Dublin Defenders. For Kerry to stay in the game you feel their forward line as a unit need to play the game of their lives. As both teams like to play an open game it will leave Kerry defenders extremely exposed and vulnerable so the onus will be on the Kerry forwards to be able to respond to everything that is thrown at them. Dublin will let you play football so I expect the Kerry forwards will go back to that kick passing game that provided them with a platform to beat Mayo in Killarney.
Who is your favourite for footballer of the year
Con O'Callaghan. He has brought his game to a new level this year. His ability to win the dirty ball and take his scores under pressure has made him a lot more dangerous. He is playing a lot closer to the goals this year and every time he gets the ball there is almost an expectation something is going to happen. Paul Mannion and David Clifford also deserve mentions. 
Dublin. It is too hard to find a weakness in their team and it seems they have gotten even better this year. They play the game at a level above every other team. When they are able to call on their bench with likes of Kevin McManamon and Cormac Costello coming in fresh, it does not weaken their team in any way. I think Kerry will be very competitive for long periods but ultimately their bench is not as strong and that is when Dublin really push on. 
---
Niall McNamee (Offaly)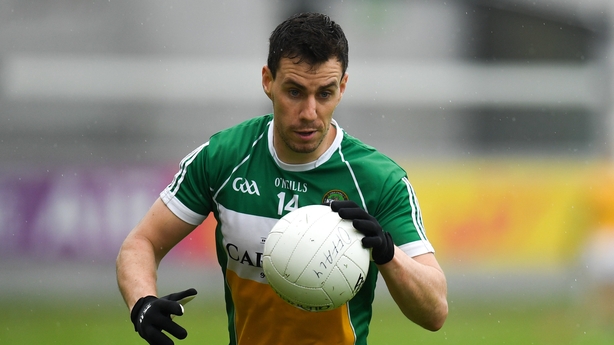 How can Kerry stop Dublin's drive for five?
I think they will need to score goals and limit Dublin to none. They will need to limit Dublin's possession from Stephen Cluxton's kickouts. They may also need to play the game in periods of all out attack and also slowing the game down and holding on to possession to take the sting out of the game.
Do you expect any surprises in team selection?
I don't think so. Tommy Walsh made a great impact the last day and he will probably be held in reserve again. Dublin will have their homework done on him. 
What will the key match up be?
Kerry's full back line vs Dublin's full forward line and also whoever is given the job of trying to keep David Moran out of the game. He has been the link man all year and his influence on Kerry is massive. Brian Fenton exerts the same influence for Dublin but has a strong supporting cast around him. If Jack Barry starts and picks him up he may struggle to get into the game. I won't be surprised to see him drift in and out of the full-forward line to try and take his marker out of his comfort zone. 
Who is your favourite for footballer of the year?
From Kerry I think it could be Stephen O'Brien and from Dublin I'd go with Paul Mannion.
Dublin. If 4/5 of their key players don't perform they have 4/5 others who can step up. Their bench is as strong as ever. I can see Michael Darragh Macauley giving everything he has for 40/45 minutes and then being replaced with fresh legs. This is why Dublin are so good and so relentless. They can keep that tempo going for the entire game. I think this is where Kerry will fall away and physically struggle to stay with them. However if Kerry get goals and are 3/4 points up at the midway point in the second-half, they have the players who can keep ball and control the game. The problem is getting themselves into that position in the first place and I think it will be Dublin who will push on from the 50th minute mark and win by four or five.