While much has been made of the stability and low-turnover of players in Jim Gavin's Dublin squad, it's worth noting that only seven that started the 2015 All-Ireland final win are likely to line-out against Kerry on Sunday.
Over the course of four consecutive Sam Maguire wins the Dubs' boss has quietly changed half his team.
Just a handful from four years ago have walked away from the set-up – Alan Brogan, Denis Bastick and Paul Flynn the only regulars to retire – but Gavin has still kept the pot stirring.
Adapt or die, evolve or meet extinction. Dublin don't stand still – they keep moving forward and if a better component is found, the older one is switched out and moved along.
Captain Stephen Cluxton, leader of the defence Jonny Cooper, flying Jack McCaffrey, defensive rock James McCarthy, Mister 100% Brian Fenton, free-taker Dean Rock and quarter-back Ciarán Kilkenny are the common threads.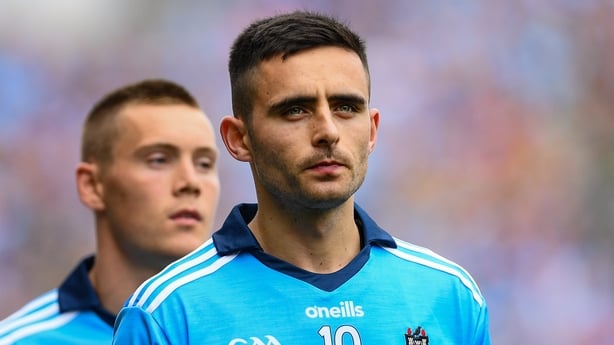 McCaffrey is the only one of those seven who hasn't started all four of those finals, taking 2016 off to travel while the Dubs went back-to-back for the first time since the 1970's.
Michael Fitzsimons and Footballer of the Year 2013 Michael Darragh Macauley have both won back their places in the team, David Byrne and Johnny Small have moved from bit-part players in '15 to first choice now.
Cian O'Sullivan, Philly McMahon, Diarmuid Connolly, Rory O'Carroll and Paddy Andrews have gone from regular starters to impact substitutes over the past four seasons, and both Cormac Costello and Kevin McManamon will start on the bench then as now.
The biggest changes Gavin has made in the past four years have been up front – four players that weren't even in the match-day 26 in 2015 are now absolutely central to Dublin's plans. Three are All-Star contenders and two of them have a chance of ending the season by being named Footballer of the Year.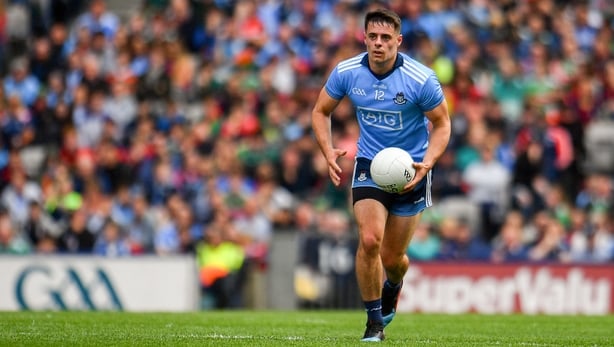 They are Niall Scully, Con O'Callaghan, Brian Howard and Paul Mannion. Mannion won an All-Ireland medal in 2013 before departing the scene to spend a year in China in '15. The other three are new to the set-up over the past three seasons.
"What they bring to the team isn't just quality, but energy," said Paul Curran, a Dublin 1995 All-Ireland winner alongside Gavin, speaking to RTÉ Sport.
"There has been a fair bit of change for a winning team – it's not the norm when everyone is fit and there are no injuries.
"Everyone is fit, everyone is keen and Jim has kept introducing young players to the team who are doing the business and keeping All-Ireland winners and All-Stars on the bench. It's a cycle at this stage – good young players know they will get their chance."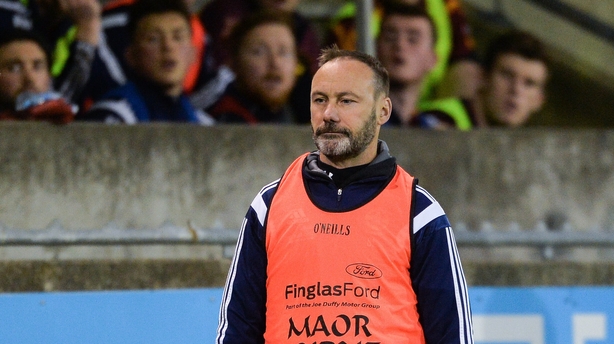 Of those forwards, Mannion is the most experienced and then 23-year-old O'Callaghan comes next, having sat on the bench learning his trade in 2016 and then starting in '17. Scully was a late replacement in the '17 final win over Mayo while Howard's first final involvement was last year as a starter.
Scully often gets overlooked as he doesn't emit the same star megawatts as some of his team mates. That shouldn't take away from the fact that he is a vital cog in the Dublin machine and that he would make any other team in the country, Kerry included.
Howard is brilliant in possession, versatile enough to play in the half-backs or half-forwards and able to compete well in the air despite a relative lack of height. His greatest attributes are his athleticism, hard-running and clever decision making – you'll rarely see him make a mistake on the ball.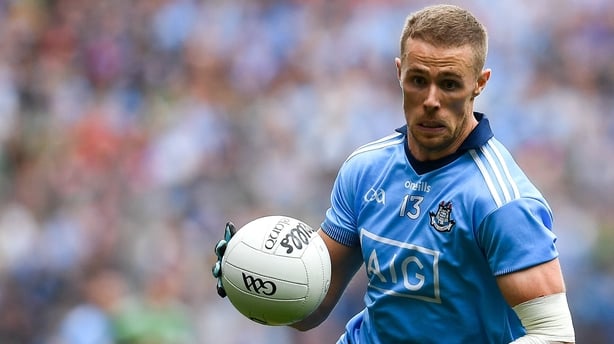 It is O'Callaghan and Mannion though that are blazing through football's skies like comets at the moment.
Their pace and power, accuracy and ability to pick a score from almost any angle have helped to power the Dubs to an average winning margin of almost 15 points in their seven championship games this season.
If Dublin win, whichever of them has a bigger game on Sunday would surely be the front-runner to be crowned Footballer of the Year 2019.
Dublin aren't just the best, they keep getting better. The team changes, the game-plan adapts and they take the game to the next level.