When Cork and Tipperary met in the 2015 Under-16 Arrabawn semi-final in Holycross, the game went to the wire until a late goal won the match for Cork. 
The Rebels went on to beat Kilkenny by six points in the final, but the scoreboard didn't reflect their dominance.
The semi-final against Tipperary was effectively the final. And the pattern and future trend between two groups of players was firmly set. When the sides met at minor two years later, they were still level after extra-time.
The home side looked set for victory in Thurles that evening, but a goal from a 20-metre free from Evan Sheehan in the 83rd minute secured the replay, which Cork edged by three points.
That Munster semi-final replay win against Tipperary in Páirc Uí Rinn was one of the most memorable underage victories for Cork hurling in two decades. A replay had pushed the match into Munster final week – where the Cork seniors had already qualified - and the atmosphere was electric that night on Leeside.
The intensity, on the pitch and in the stands, was rarely seen at an underage match anywhere in recent years. 
When was the last time almost 9,000 supporters turned up for a provincial minor semi-final?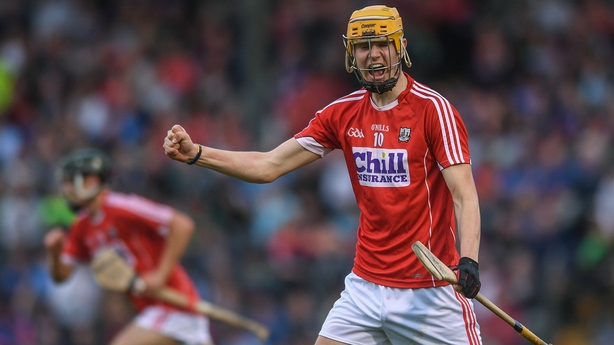 The standard of those Cork and Tipp minor teams in 2017 was so high that their meeting that July was also effectively an All-Ireland semi-final. The Rebels went on to reach the final but Tipp surely would have done so too if they had beaten Cork.
July's dramatic Munster U20 final maintained that trend of epic games, while also proving how these groups bring out the absolute best in each other. That Munster final was one of the best underage games of the decade. Of the 5-32 recorded on the night, all but six points came from play. 
Yet that apparent equality between both groups was finally shredded on Saturday evening. Because, for the first time, Tipperary looked on a different level to Cork. 
How could that have happened in such a short space of time?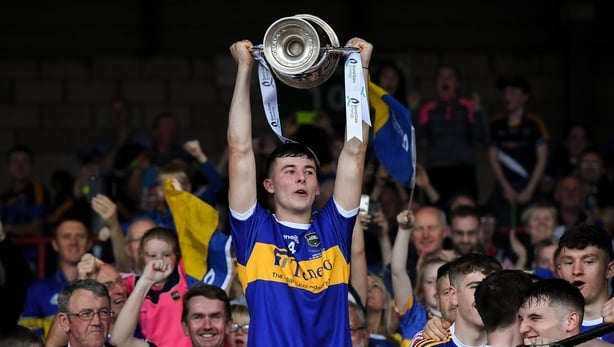 Goals kill teams but early goals, especially four in eight minutes, psychologically terrorise a side.
Cork were fully aware beforehand of their opponent's capacity for goals and they knew that they couldn't match Tipp's goal-rate to make up the deficit. In that context, the match was over after just eight minutes. 
Despite the sides having the same amount of possession in the opening quarter, the Premier County were clearly on another attacking level in that opening 15 minutes, nailing 11 of 13 scoring chances.
One of those chances Tipp didn't take was a brilliant Ger Collins save from a Conor Bowe ground shot. Cork only had a 55% conversion rate in that opening quarter but they needed it to be 100% considering Tipp had already raised four green flags. 
Prior to Saturday, Tipp had scored 14 goals in three games. Cork meanwhile, had only raised four green flags in four matches. 
Cork actually had more scoring chances than Tipp (38-35) over the 60-plus minutes but Cork couldn't afford to be so profligate when they were chasing the game so early.The only three goals Cork had conceded coming into Saturday's final had been in the Munster final against Tipp but green flags have been the emblem of this Tipp side. 
Prior to Saturday, Tipp had scored 14 goals in three games. Cork meanwhile, had only raised four green flags in four matches. 
Tipperary actually only created one more scoring chance than Wexford in their All-Ireland semi-final (41-40) but they were absolutely clinical when routing Wexford for eight goals in a 22-point victory. Over in Portlaoise a day earlier, Cork beat Kilkenny by six points but it didn't carry the same level of conviction of Tipp's performance.
Cork didn't make their early dominance count and although Kilkenny scored just one point in the last 20 minutes, they still stayed in the hunt because Cork still weren't ruthless or clinical enough to put the game to bed. They leaned heavily on Tommy O'Connell for scores, while Cork managed just 1-06 from play over the hour.
Twenty-four hours later in Nowlan Park, Tipp racked Wexford with 8-13 from play. It would have been inconceivable before Saturday to believe that Tipp could match that scoring rate against a highly-rated Cork defence.
But they almost did; 5-12 from play could have been far uglier because Collins made two excellent saves while a Jake Morris shot shaved the outside of the post at the death.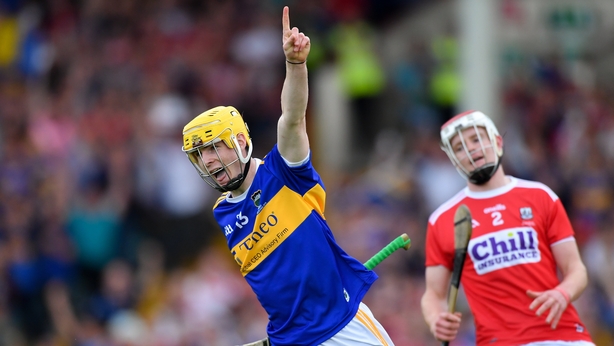 Tipp's rate of improvement had clearly been more impressive since both side's Munster semi-finals.
Jerome Cahill's move to centre-forward for the Wexford game made Tipp even more threatening. Tipp's attack was loaded with high-powered shooters, while the concern for Cork beforehand was that their forwards weren't playing as well as they were in Munster. 
Yet even throughout that provincial campaign, the Cork attack never exploded as a unit like Tipperary did against Waterford and Wexford, and ultimately against Cork on Saturday.
Tipp showed on Saturday that they have more X-factor players than Cork
There never seemed to be any apparent gulf between these sides over the last four years but Tipp showed on Saturday that they have more X-factor players. Just as importantly, a number of these Tipp players have a successful track record in All-Ireland finals that Cork hurlers no longer have.
Morris, Cahill and Paddy Cadell all won All-Ireland senior medals six days earlier while all three also featured in last year's All-Ireland U21 final. Cork went into that match as raging hot favourites, having hammered Tipp by 13 points in the Munster final seven weeks earlier before destroying Wexford in the All-Ireland semi-final by 22 points.
But a young Tipp team, framed around the 2016 All-Ireland minor winning side, turned Cork over in that final.
It was a devastating defeat for Cork because the nature of the loss went far deeper than the result. After the late 2018 All-Ireland senior semi-final collapse against Limerick four weeks earlier, it was another example of a Cork team failing to show the ruthlessness and absolute killer instinct that Cork were always renowned for.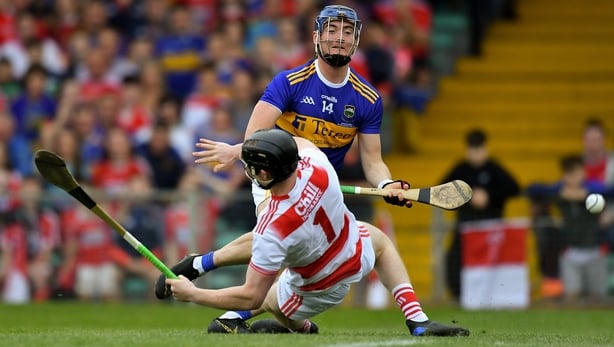 Four successive points pushed Cork ahead by one in the 62nd minute of that U21 final. They had all the momentum but Tipp sucker-punched them with a late goal. That defeat was harder again to take considering the huge wealth of experience Cork had on the pitch, especially when compared to Tipperary. 
Six of the Cork players – including Mark Coleman, Darragh Fitzgibbon and Shane Kingston - featured in that All-Ireland senior semi-final against Limerick while Morris, who was still U19, was the only Tipp U21 player to make a cameo appearance in the senior championship in 2018. 
Ger Collins, Ger Millerick and Brian Turnbull – who played on Saturday – also featured in last year's All-Ireland U21 final but most of this Cork U20 team played in the 2017 All-Ireland minor final defeat to Galway. 
The Tipp players were clearly surfing the tidal wave of confidence and goodwill within the county from the All-Ireland senior success six days earlier. But after only losing the Munster final to a late Morris goal, Cork should have gone into the match with just as much confidence. 
Yet Tipp had their chests out from the first ball, whereas Cork were tentative in every aspect, both on the field and on the sideline. That detonation from that four-goal blitz seemed to concuss Cork but there was still a marked difference between both groups – especially in body language – throughout the game.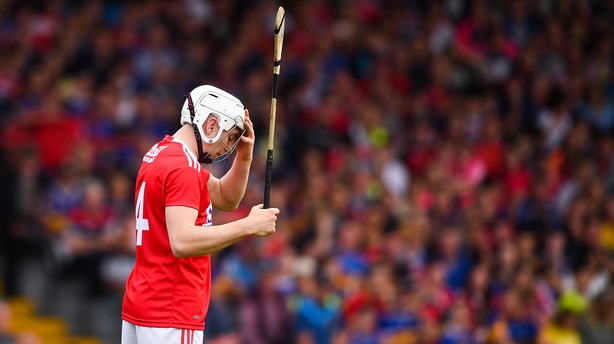 Cork did make a late surge but the game was long gone by that stage. And there was never any doubt that Tipp would have found a response anyway. 
This Cork squad cannot be blamed for prolonging the county's near two-decade wait for a marquee All-Ireland underage title. Tipperary were just better.
They had made more improvement since the Munster final but Saturday evening still offered another glaring example of how Cork hurling no longer carries the fireproof confidence of old. 
For Tipp though, the swagger is firmly back again.
Still, they'll be mindful of some difficult history lessons. Tipp were here before in 2010, when emphatically winning an All-Ireland U21 six days after winning an All-Ireland senior title. 
The Kilkenny machine soon ruthlessly suppressed any notions Tipp may have had of dominating the game.
That Kilkenny machine is no longer mowing down all before them but the biggest difference for Tipp this time around is that Liam Sheedy – who stepped down after 2010 – will be there to steer the ship going forward.