"I can't get into this game. Don't know why but I just can't catch hold of it"
New Zealand captain Richie McCaw struggles – at half-time – to understand the trap that has been sprung by France during the 2007 World Cup quarter-final.
Mayhem as a Minimum
France's stunning defeat of overwhelming favourites New Zealand in that game was a result that reverberated beyond rugby for its shock factor and ultimately shaped the sport in the modern era due to the All Blacks' comprehensive change in outlook as a response to their failure to cope under pressure.
The manner of how France were able to create the possibility of an upset against what is rugby's greatest dynasty struck at the core of the All Blacks culture.
The basic premise for Les Bleus was simple and straight from the Spartan handbook of warfare – create as much mayhem as possible and unbalance those who were carrying the extra burden of expectation.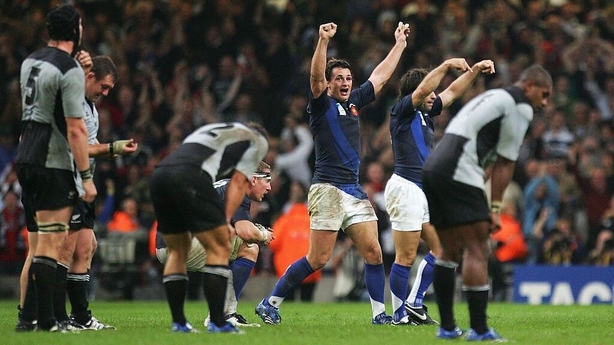 France won the jersey toss and forced New Zealand out of their famous black kit, they marched on the haka and they choose two deliberate strategies of play to keep the favourites guessing. That was only for starters.
The French would unleash their famous attacking flair, but not until the second half. In the first, critically, they prepared to frustrate and bully New Zealand – who had scored one hundred points more in the pool stages than the second highest scorers – with an application to out-and-out defence that perhaps no French team had ever produced.
True to their plan, they closed their opponents down and absorbed a huge wave of intensity before putting their first points on the board in first-half injury-time to stay within striking distance.
Plan for Destruction
If both teams find the room to play their preferred games next Sunday when David Gough opens hostilities, then there can be only one winner.
Kerry have to find a way to interfere with the champions' normal rhythm and make them play under pressure. Debilitating pressure.
Certainly, the Kingdom have the attacking flair to take advantage of any gaps that appear in the Dublin defence, but if they are serious about winning, that has to come after a collective commitment to suffocating Dublin's play.
There have been templates already this year to copy from.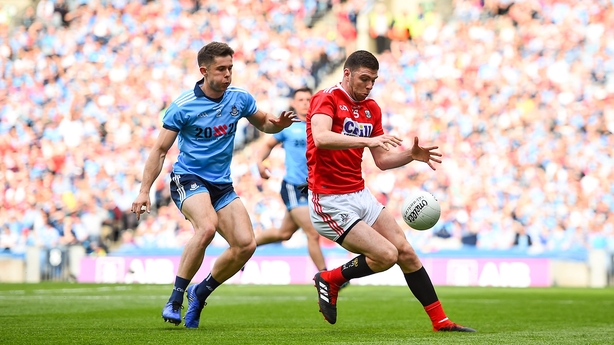 Cork successfully went after the Dublin defensive structure early in their Super 8s clash – removing their normal safety blanket in terms of cover to good effect. They opened the Dubs up consistently while that hole was being patched.
Most notably, Meath made life extremely difficult for Dublin in this year's Leinster Championship, not unlike the approach of Les Bleus.
Drag Dublin into a scrap first and Kerry teams of the past have never lacked for the ruthless physical edge that approach requires.
In a first half where the Royals worked heroically to close off space and sucked the oxygen from the game, they restricted the champions to five points from only eight shots on goal – having kicked six poor wides themselves.
That is the type of platform Kerry have to build from which to unleash their own attacking weapons. Drag Dublin into a scrap first and Kerry teams of the past have never lacked for the ruthless physical edge that approach requires.
Time to Park Tradition
If we consider Kerry as representing the neutral on Sunday, championing general hope for a change from what has become the inevitable, then they carry more than enough potential with them to raise optimism.
In the semi-final, Mayo built the type of defensive platform which Kerry need but did not have the offensive potency to take advantage. Kerry have the opposite challenge and they cannot mirror Mayo's approach to curtailing the Dublin attack.
Mayo produced a herculean rearguard effort in a first half in which they individually tracked and repelled Dublin's runners, giving them no time on the ball and even less space to create. Kerry simply do not have the personnel to approach the task in the same way so they have to find an alternative means to the same end.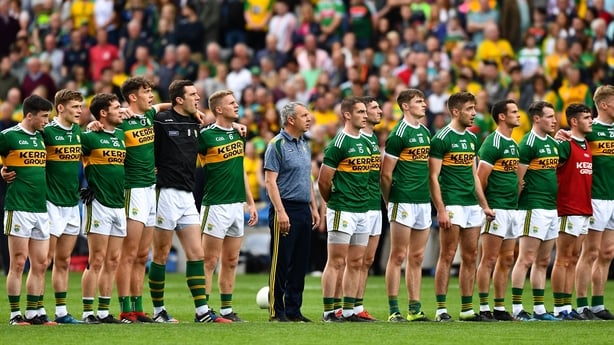 The balance of talent and weakness on the Kerry team is screaming "counter attack" football.
In simple terms, to cope with an attack like Dublin's, Kerry will need numbers in defence, particularly within scoring range.
There may be philosophical objections in the Kingdom but that structure is perfect for creating as much space as possible for their precocious forwards through quick counter attacks.
Target the Leadership
Something Peter Keane can copy en masse from the James Horan playbook is to look to minimise the influence on the game of Dublin's key decision makers and architects of play.
Of course, the champions have good players all over the field capable of influencing the game.
However, the three key men are Brian Fenton, Ciarán Kilkenny and Jack McCaffrey. The trio are hugely influential on the supply lines to their attack in particular, and if they can be curtailed then Dublin become more manageable.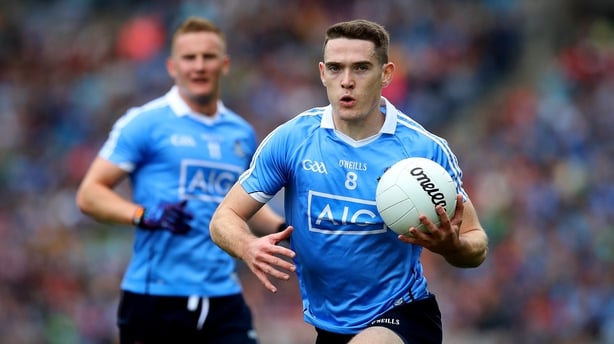 The now famous opening 10 minutes of the second half of this year's semi-final reinforced the impact of Fenton and Kilkenny when they are in flow state.
Both began the second half with a hunger for the ball that wasn't there previously. When their accuracy and pace then rose to normal levels, Paul Mannion and Con O'Callaghan suddenly had the early supply they had been deprived in the opening period.
Kilkenny will need to be curbed, but finding markers in defence for this type of assignment has been largely a fruitless search for Peter Keane this season
Having handled Fenton in the past, Jack Barry could re-emerge on Sunday with a key task and Stephen O'Brien appears to have the qualities to mirror the job that Paddy Durcan was able to manage on Jack McCaffrey.
That leaves Kilkenny to be curbed and finding markers in defence for this type of assignment has been largely a fruitless search for Peter Keane this season.
Train Crash at Cardiff
The indelible mark that World Cup quarter-final in Cardiff made shaped the remainder of iconic captain Richie McCaw's career.
The feeling of helplessness from their collective frustration and subsequent capitulation set in motion the development of a series of strategies that would create a more tactically and emotionally stable New Zealand Rugby team.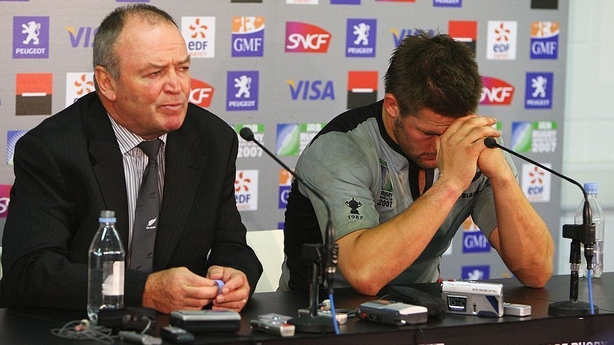 However, until it happened there was no way the best team on the planet could lose to a team noted for occasional attacking brilliance, but no collective will to defend.
Depriving this Dublin team of sporting immortality through five in a row would a be feat surpassing the achievements of the 1982 Offaly team.
If Kerry can first and foremost create a game where Fenton, Kilkenny and McCaffrey are telling Jim Gavin at half-time that they can't get into the game and don't know why, then they will have given themselves a chance.
Then unleash the mayhem.
Follow the All-Ireland football final via our live blog on RTÉ.ie/sport and the News Now app, listen live on RTÉ Radio 1's Sunday Sport, or watch the Sunday Game on RTÉ2 from 2.15pm.