Brian Hogan - 7
Didn't have too much to do in terms of making saves and he got his puck-outs away well following an iffy spell at the start. Like his father Ken, he is now an All-Ireland winning Tipp goalkeeper.
Cathal Barrett - 7
It looked like Richie Hogan was seriously going to test him, but once the Kilkenny man was sent off he got to play the spare role in defence and he executed marvellously.
Barry Heffernan - 8
One of the rocks on which the Tipperary defence was built. Didn't put a foot wrong and didn't give Adrian Mullen a sniff.
Ronan Maher - 9
Another big display for the younger Maher brother, mainly in the full-back line where he marked Colin Fennelly and TJ Reid - those are two heavyweight opponents.
Brendan Maher - 8
Had a tough opening in the first 20 minutes before he was moved off TJ Reid, though worked hard constantly and made an inspirational burst forward early on when Tipp were struggling.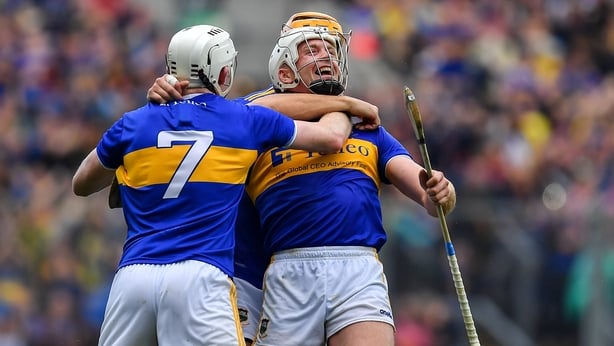 Pádraic Maher - 9
This was a game built for Maher and he won any amount of ball in the air, often wrestling with Walter Walsh. One such pluck from the sky set up the vital first goal for Niall O'Meara.
Séamus Kennedy - 8
Started on John Donnelly, who was excellent for the Cats, and was sent around the defence to quell a number of fires.
Noel McGrath - 9
One of the most intelligent, artful hurlers on the circuit at the moment and his promptings gave the Tipperary forwards all they needed to cut loose.
Michael Breen - 6
Got a first half point, did the dirty work and ran hard, taken off just after the hour mark with the game well won.
Dan McCormack - 6
Manager Liam Sheedy whipped him off after 56 minutes with his team well in control to keep the forwards fresh and driving at the Cats.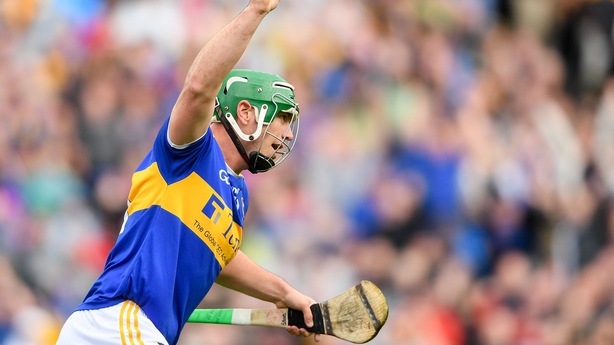 John O'Dwyer - 7
Didn't make a major contribution in the first half, well marked by Joey Holden, but he burst into life in the second with 1-02, all from play.
Niall O'Meara - 7
His contributions were fleeting, but most importantly he got the first half goal that dragged Tipperary back into this game. And he took it with some style.
Jason Forde - 7
Had a good tussle with Paul Murphy and eventually got the better of him after the break. Excellent from the dead ball, getting five frees and a pair of '65's in an eight-point haul.
Séamus Callanan - 8
The Tipperary captain must be in Hurler of the Year territory now. He got his side's vital second goal and set up the third. Couldn't do any more.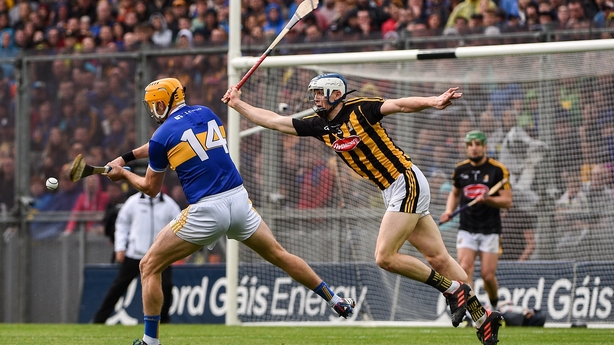 John McGrath - 8
His defensive efforts were even more eye-catching that his attacking, which is saying something as he clipped 0-03 from play. His last-gasp hook on Colin Fennelly early on was a key moment.
Substitutes:
Mark Kehoe (for O'Meara 51 mins) - 8
And ideal game for a forward to come into and he contributed a point to his team's total.
Willie Connors (for McCormack 56 mins) - 7
Got two points off the bench and will be hoping to push into the starting team in future.
Jake Morris (for Forde 59 mins) - 7
This lad has class and his point from play was a beaut.
Séan O'Brien (for Barrett 60 mins) - 7
Got the last ten minutes plus stoppage-time with things very much going his team's way.
Ger Browne (for Breen 63 mins) - 7
One of four Tipp substitutes to score from play off the bench.